Loganair Logo PNG
The Loganair logo is a cozy, welcoming embrace of Scotland itself. It's not just an airline logo; it's like the warm cup of tea you get from a friendly face after a chilly walk. It doesn't shout about how cool it is but instead whispers about traveling through the misty Scottish mountains and having friendly conversations with the locals. Like hills meeting the sea, the logo combines the charm of small-town life with the big dream of getting people to their destination. It creates a sense of "home" but also speaks of the adventures to come.
A key player in the UK aviation industry for over 50 years, Loganair has cemented its position as the country's largest regional airline.
Founded by Willie Logan in 1962, Loganair began as a modest charter airline and ambulance service based at Glasgow Airport.
In 1994, Loganair entered into a ground-breaking franchise agreement with British Airways, giving the airline the benefits of a world-renowned carrier.
In 2008, Loganair took the bold step of terminating its franchise agreement with British Airways and regaining its independence as an airline.
Loganair's unwavering commitment to excellence has earned it many prestigious honors and awards, including repeated wins for Regional Airline of the Year and Best European Regional Airline.
Loganair has grown from a modest charter and ambulance airline into a prominent player in the air transportation market.
Meaning and History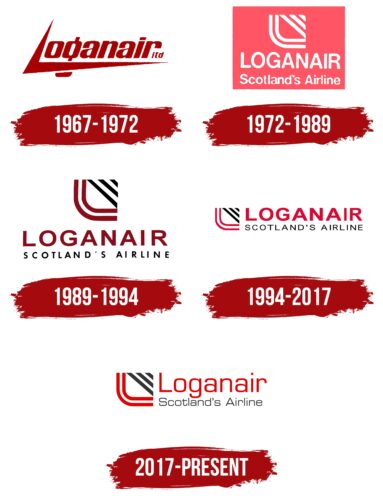 What is Loganair?

Loganair's foundations are firmly rooted in Scottish soil, with its central base at Glasgow Airport, near Paisley, Scotland. The airline's growth trajectory has seen it become the UK's largest regional airline in terms of both passenger numbers and fleet size. Holding a Type A license issued by the UK Civil Aviation Authority allows the airline to legally carry passengers, cargo, and mail on aircraft, demonstrating its ability to offer a diverse and wide-ranging service.
1967 – 1972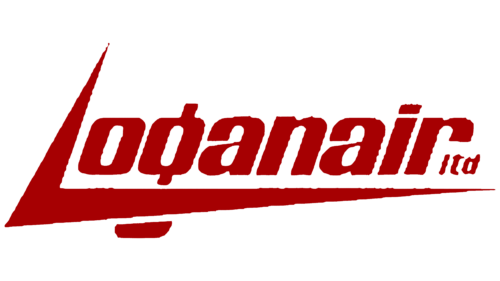 1972 – 1989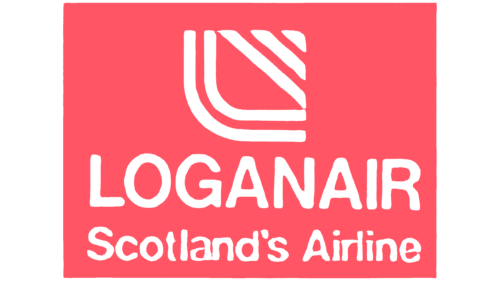 1989 – 1994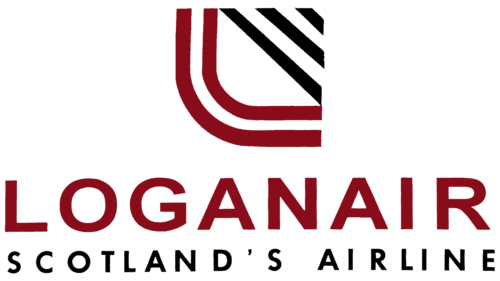 1994 – 2017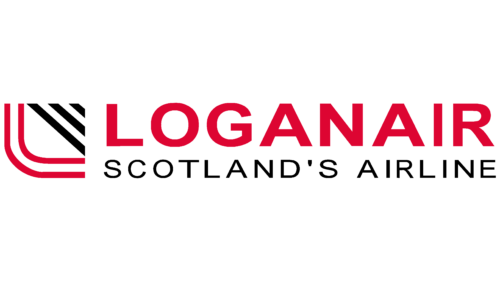 2017 – today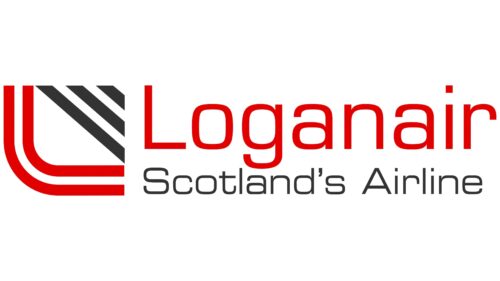 The two curved red stripes in the Loganair logo actually form a stylized letter "L." However, it is difficult to recognize this letter because of the three diagonal dark gray lines adjacent to it, making the design look like a geometric abstraction. Next to it in large red letters is the company name, and below it is the gray phrase "Scotland's Airline." Both lines use a sans-serif font roughly similar to Luke Owens' Waukegan LDO Extended Regular.
The choice of red in the logo is usually associated with qualities such as energy, passion, and urgency, which is often associated with the fast-paced nature of the aviation industry. The diagonal gray lines add depth and complexity to the design, making it visually more interesting. The choice of sans-serif font conveys modernity and simplicity, in keeping with the company's commitment to simple and efficient service. The grey-highlighted phrase "Scotland's Airline" reinforces the brand identity, emphasizing its roots and target market.