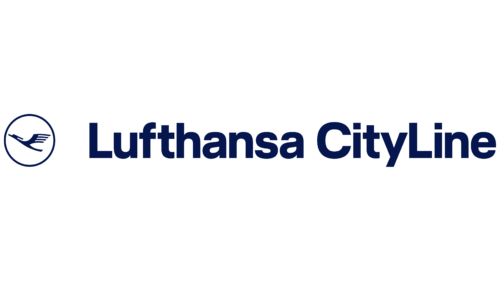 Lufthansa CityLine Logo PNG
Lufthansa CityLine: Brand overview
Lufthansa CityLine's unique history spans more than six decades and began in 1958 in Emden, Germany, as Ostfriesische Lufttaxi (OLT). Initially, the airline offered air cab services using propeller-driven aircraft, serving local communities. Today, as a subsidiary of Lufthansa, Lufthansa CityLine continues to thrive while maintaining its interesting history.
In 1974, Lufthansa acquired OLT, leading to an amazing transformation of the company into a regional airline known as DLT (Deutsche Luftverkehrsgesellschaft mbH).
Throughout the 1980s and 1990s, DLT expanded its operations, focusing on establishing reliable domestic and European routes. A significant rebranding in 1992 resulted in the Lufthansa CityLine.
Part of the respected Lufthansa Regional brand, Lufthansa CityLine provides passengers with a comfortable and efficient travel experience aboard its modern aircraft, including the Bombardier CRJ900 and Embraer 190.
Based at Munich Airport, Lufthansa CityLine plays an important role in air transportation across Germany and Europe, connecting major international destinations with smaller regional airports.
Meaning and History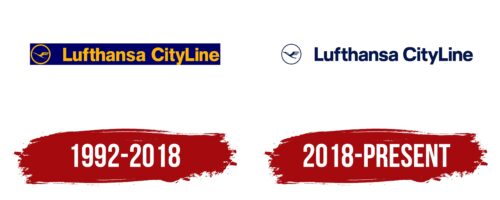 What is Lufthansa CityLine?

Lufthansa CityLine, founded in 1958, is a well-known German airline. Originating as Ostfriesische Lufttaxi, the company initially offered domestic flights, gradually expanding its operations and rebranding to Lufthansa CityLine in 1992. Headquartered at Munich Airport, Lufthansa's regional division has a history of providing comfortable, efficient, and reliable air transportation to millions of people in Europe and beyond.
1992 – 2018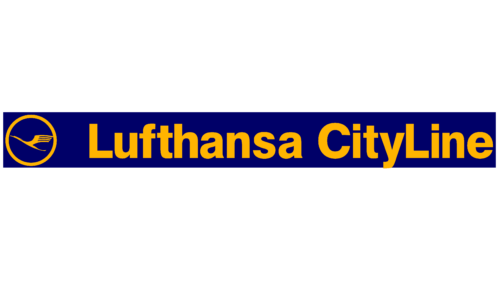 2018 – today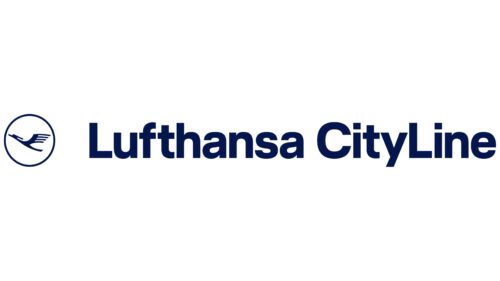 The subsidiary of the German airline Lufthansa Cargo has an almost identical logo. It has the same design, style, arrangement of elements, and color scheme. On the left is a circle surrounding a bird flying diagonally. The author of the drawing is Otto Firle. The bird is a stylized crane with its wing raised upwards and a crest depicted on its head. On the right is the name of the subsidiary airline in a strict design. The letters are large, substantial, and bold. They are mostly lowercase, except for the initial characters of words. All elements of the emblem are colored dark blue.
The decision to keep the logo virtually identical indicates a deliberate attempt to maintain the unity and brand consistency of the parent company and its subsidiary. The use of dark blue in both logos is associated with qualities such as reliability and professionalism. The large and bold letters, as in the parent company logo, evoke a sense of solidity and credibility.