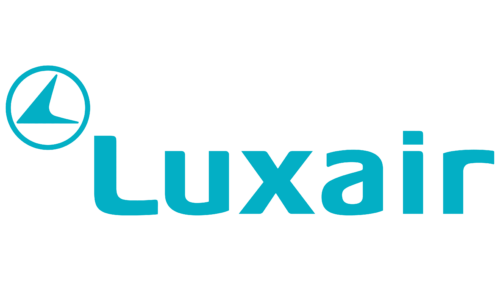 Luxair Logo PNG
Luxair, Luxembourg's national airline and flagship carrier, has played an important role in connecting Luxembourg residents with destinations in Europe, North Africa, the Mediterranean, and the Middle East for nearly six decades.
Luxair Airlines was established in 1961 through a partnership between the Luxembourg government, the Luxembourg Society for Research and Engine Construction (SLECM), and a private Luxembourg investor to meet the growing demand for reliable air transportation from the bustling European center that is Luxembourg.
Luxair experienced significant growth and expansion during the 1970s and 1980s, modernizing its fleet with modern aircraft such as the Boeing 737 to meet the growing demand for air travel.
In 1985, Luxair was privatized, with private shareholders acquiring a 44% stake in the airline.
In the 21st century, Luxair has invested in fuel-efficient airplanes to reduce its environmental impact. The company implemented digital transformation to improve the online booking process and introduce innovative customer service initiatives.
Meaning and History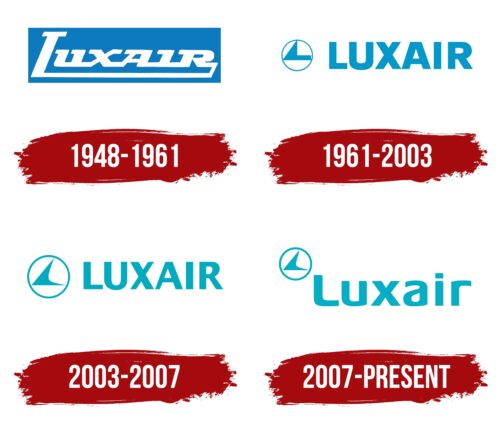 What is Luxair?

Luxair emerged in 1961 as the national airline of Luxembourg, symbolizing the small nation's significant presence on the international scene. From its headquarters at Luxembourg Airport, the airline operates passenger and cargo services. The company's journey from a small regional carrier to an international player has been marked by a focused attention to service quality and a commitment to connecting Luxembourg to the world.
1948 – 1961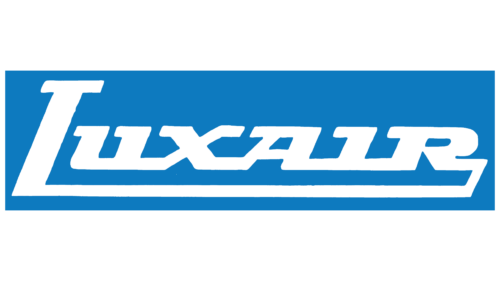 1961 – 2003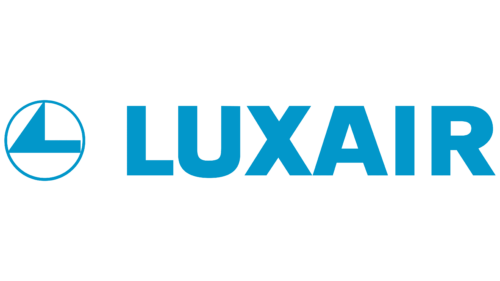 2003 – 2007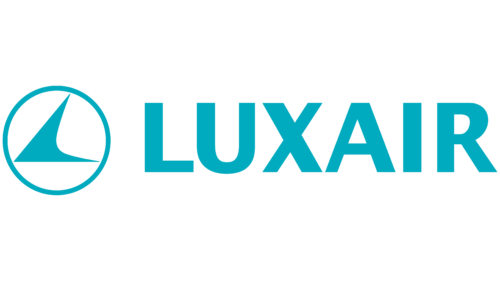 2007 – today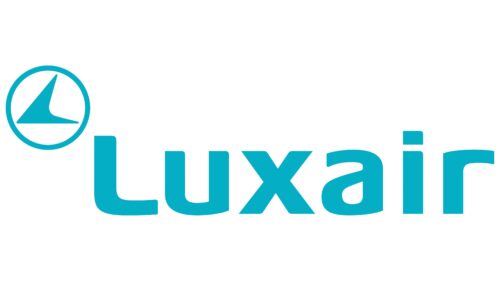 The basis of the logo is a compound name formed from two words: "Luxembourg" (the country where the company is located) and "Airline" (the field of activity). The text is large and soft, creating a sense of a friendly atmosphere. The letters are rounded, except for the "x" and "i". The font is predominantly lowercase, and the lowercase "r" exactly follows the uppercase "L." In the upper left corner is a ring with a stylized bird inside. The bird resembles an arrow, but its elements clearly outline the silhouettes of wings, body, tail, and head. The whole emblem is made in sky-blue color.
The unique designs in the logo serve a specific purpose. The rounded letters give a soft, welcoming touch, which is in line with the brand's commitment to customer friendliness. The identical design of the lowercase "r" and uppercase "L" subtly emphasizes the importance of the company's location in Luxembourg. The stylized bird inside the ring is both a reference to the aviation industry and a symbol of freedom and aspiration, echoing the sky-blue color of the emblem.