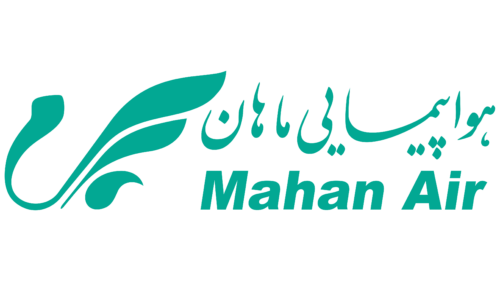 Mahan Air Logo PNG
Mahan Air's logo is like a friendly guide to the skies. You see not just a company but a reflection of Iran's ancient history and the promise of modern adventure. It's like the excitement before a tour when you know you're going to an amazing place. The logo is a collection of colors and shapes, a mini vacation for the eye and imagination. It's simple but has many layers, like a cool storybook you can't wait to open.
Mahan Air: Brand overview
Since its inception in 1991, Mahan Air, a private Iranian airline, has been gaining momentum in the aviation industry. Founded by a group of ambitious Iranian businessmen, Mahan Air's goal was to provide passengers with exceptional air transportation services both domestically and internationally. After obtaining the necessary operating license, the airline began its journey to become one of the leading players in the Middle East.
Mahan Air's growth trajectory has been impressive. Starting with domestic flights within Iran, the airline quickly realized the growing demand for international traffic. As a result, Mahan Air has expanded its operations and now offers a wide range of flights to exciting destinations in the Far East, Middle East, Central Asia, and Europe.
The airline prides itself on its modern fleet, featuring reliable and efficient aircraft models such as the Airbus A300, A340, and A340-600.
Meaning and History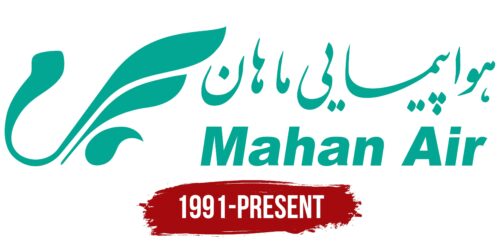 What is Mahan Air?

Mahan Air, the brand under which Mahan Airlines operates, is an important player in the Iranian aviation sector. This private airline is based in Tehran, Iran, and is known for its extensive domestic and international flights. The airline serves various regions, including the Far East, Middle East, Central Asia, and Europe. The airline's main locations are Tehran's Imam Khomeini International Airport and Mehrabad International Airport, which serve different markets and passenger needs.
1991 – today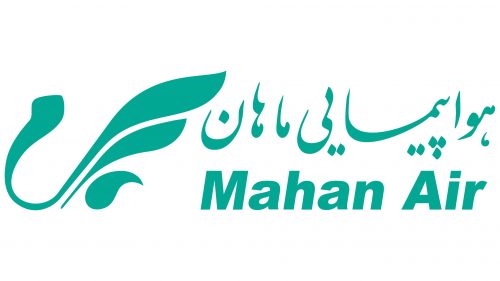 Mahan Air, an airline blacklisted by the United States and several European countries for aiding Iran's Islamic Revolutionary Guard Corps, uses a logo featuring a bird. It is an abstract silhouette consisting of two curved stripes and a single turquoise-colored drop. The company's name is written in two languages – Persian at the top and English at the bottom.
The choice of the bird symbolizes freedom and transcendence, perhaps an attempt to create an image of unhindered travel. The turquoise color is associated with tranquility and sophistication. The bilingual name of the logo indicates the international orientation of the airline, despite the limitations of its blacklisting.