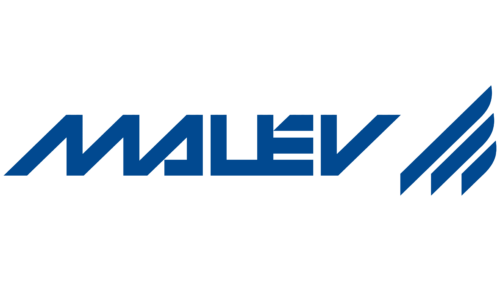 Malév Hungarian Airlines Logo PNG
Malév Hungarian Airlines: Brand overview
For over six decades, Malév Hungarian Airlines (Magyar Légiközlekedési Vállalat in Hungarian) has played a key role in connecting Hungary to the global community through its hub at Budapest Ferenc Liszt International Airport. Founded in 1946, Malév Hungarian Airlines became the country's flagship carrier, providing Hungarian citizens with ample travel opportunities and opening doors to the world.
During the 1950s and 1960s, Malév Hungarian Airlines achieved considerable success and grew rapidly. The airline's network expanded considerably, and international flights connecting Budapest with numerous European cities were introduced. The introduction of modern jet airliners, such as the Tu-134 and IL-18, was a milestone for Malév Hungarian Airlines, demonstrating its commitment to growth and development.
In the 1970s, Malév Hungarian Airlines entered the "jet age" by expanding its fleet with Boeing 737 and 767 aircraft.
Joining the prestigious Oneworld alliance on March 29, 2007, was another important milestone for Malév Hungarian Airlines.
Despite significant achievements, Malév Hungarian Airlines faced financial difficulties in the face of intensified competition and the global economic downturn. Bowing to these pressures, the airline made the difficult decision to suspend all operations on February 3, 2012.
Meaning and History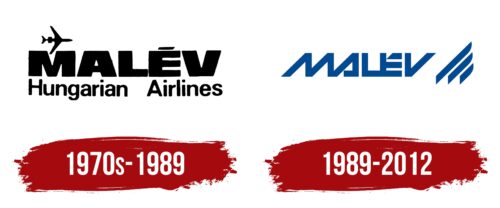 What is Malev Hungarian Airlines?

Malev Hungarian Airlines, Hungary's national flagship carrier, began operations in 1946 and, until 2012, made a significant contribution to the development of world aviation in Hungary. The company was an integral part of the country's rise in the post-war period, supporting economic development through international trade and tourism. Over the years, the airline expanded its domestic and international routes, becoming a significant player in the global aviation industry.
1970s – 1989

1989 – 2012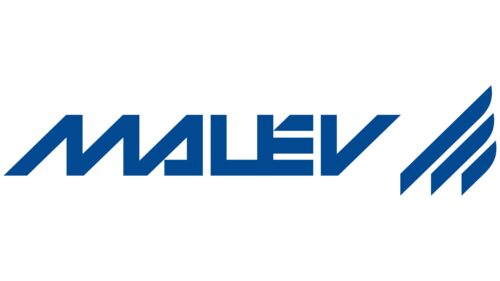 The shortened form of the name gave a great result: the logo looks businesslike, creative, and compact. The letters consist of wide diagonal stripes, evoking associations with speed lines. They effectively convey dynamism and energy. The font is uppercase, sans-serif, unique. The letter "M" is connected to the letter "A," the letter "L" to the letter "E," and only the letter "V" stands alone at the end of the line. The crossbar in "A" has been replaced by a curved foot, and in "E," part of the top element has been cut off. To the right are three lines with rounded tops reminiscent of the wings and tail feathers of an airplane.
The choice of design in the logo is quite purposeful. The connection between certain letters, such as "M" and "A" or "L" and "E", gives the design integrity and unity. The curve of the "A" and the cropped "E" give the logo a modern, unique aesthetic. The three lines on the right side reflect the features of the airplane and enhance the sense of motion and speed, which corresponds to the diagonal stripes in the letters.