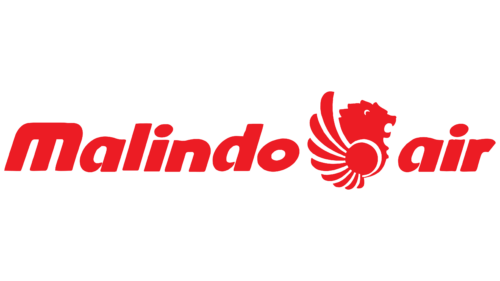 Malindo Air Logo PNG
The Malindo Air logo is a beautiful and emotional piece of art that is impossible not to notice. The brand name is written in bold italics, with the "M" in "Malindo" highlighted in capital letters, which draws attention to the brand name. The bright red color of the text symbolizes passion, energy, and dynamism.
The visual sign consists of a lion's head looking forward and a wing pointing upwards, symbolizing strength, power, and freedom. Red is used to represent both the text and the graphic part, which adds more energy and boldness.
The logo conveys the message that Malindo Air is a brand that is not afraid to take on big challenges and overcome all the obstacles on the way to the goal. The logo connotes comfort and safety, which are the company's core values.
The identity is a bold and dynamic style that reflects the mood and lifestyle of its target audience. The brand stands out among competitors for its excellence in the comfort and safety of air travel, providing a wide range of services for passengers.
Malindo Air: Brand overview
| | |
| --- | --- |
| Founded: | 2013 – 2022 |
| Founder: | Sky One Investors Sdn Bhd, Lion Air Group |
| Headquarters: | Ara Damansara, Petaling Jaya, Selangor, Malaysia |
| Website: | malindoair.com |
Malindo Air, a Malaysian-based airline headquartered in Petaling Jaya, close to Kuala Lumpur, emerged in the aviation industry in March 2013. This company was born out of a collaboration between investors from Malaysia and Indonesia. The airline provides service to various destinations, domestically within Malaysia and internationally, across Asia, Australia, and the Middle East.
The central hub for this airline is the Kuala Lumpur International Airport, with other significant operational bases in domestic cities such as Kota Kinabalu, Kuching, and Penang. At the heart of Malindo Air's fleet are Boeing 737-800 and 737-900ER aircraft, with the company maintaining over 50 of these machines in active operation.
Passengers flying with Malindo Air can choose either business or economy class, offering a range of amenities. These include in-flight entertainment, meal options, and a specific baggage allowance. Uniquely, Malindo Air takes pride in being the pioneering Malaysian airline to deliver business-class services on its domestic routes. Regarding strategic partnerships, the airline has codeshare arrangements with several international carriers, including Turkish Airlines, Qatar Airways, and Oman Air.
Unlike typical full-service airlines, Malindo Air adopts a hybrid approach that combines aspects of low-cost airlines and traditional carriers with its ticket price, including numerous amenities. This airline has earned recognition and several awards for its high-quality services, particularly cabin crew training and in-flight entertainment system.
In Malaysia's fiercely competitive budget flight market and the broader Southeast Asia region, Malindo Air has carved out a space for itself, holding its own against strong competitors like AirAsia and Malaysia Airlines.
Meaning and History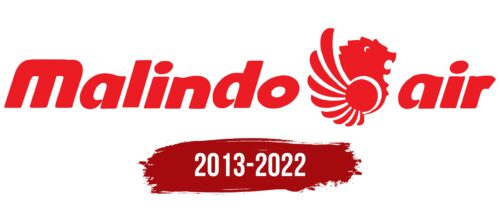 Malindo Air color codes
Pigment Red

Hex color:
#ec1c24
RGB:
236 28 36
CMYK:
0 88 85 7
Pantone:
PMS 185 C