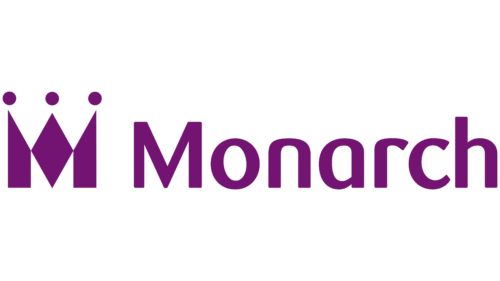 Monarch Airlines Logo PNG
Monarch Airlines: Brand overview
Monarch Airlines, the brainchild of Bill Hodgson and Don Peacock, backed by the Swiss family of Sergio Mantegazza, has left an indelible mark on the aviation industry. Initially focused on charter flights, Monarch took a bold leap in 2004, becoming a budget airline and moving away from charter operations.
Since its inception in 1967, Monarch Airlines has become the trusted choice for UK travelers, offering reliable charter flights from bases in Luton, Birmingham, Leeds/Bradford, Gatwick, and Manchester.
In the pivotal year of 2004, Monarch seized the opportunity to change the aviation landscape by repositioning itself as a low-cost carrier. Monarch attracted new customers and became a formidable competitor by expanding its route network to popular European destinations.
In its final years, Monarch Airlines faced serious financial problems due to rising fuel prices and intense competition. Despite focused efforts to restructure and improve efficiency, the company succumbed to increasingly difficult market conditions and went into administration in 2017.
Meaning and History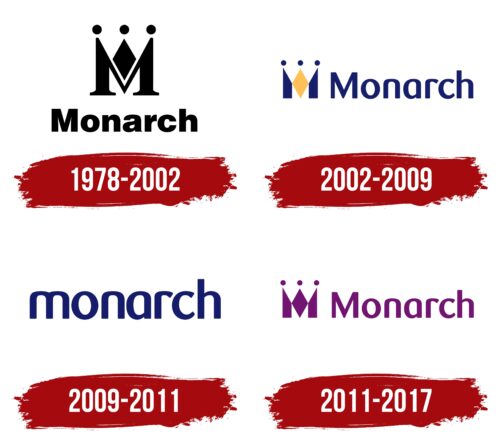 What is Monarch Airlines?

Monarch Airlines, known simply as Monarch, has entered the annals of British aviation history. The airline was the brainchild of founders Bill Hodgson and Don Peacock and received significant financial backing from the Swiss Mantegazza family. Over time, it evolved from a charter and scheduled airline into a low-cost model, and in 2004, it abandoned charter operations.
1978 – 2002

2002 – 2009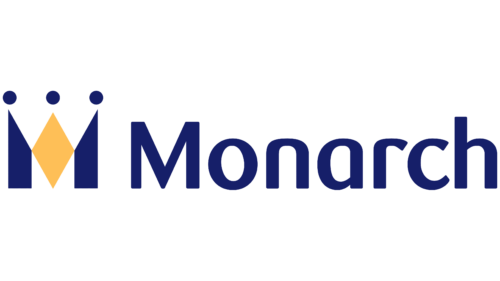 2009 – 2011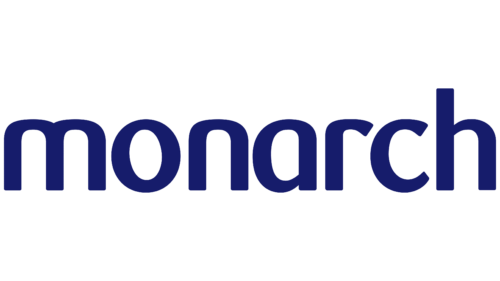 2011 – 2017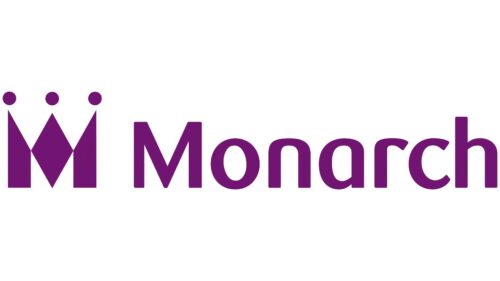 The designers stylized the letter "M" as a crown, playing off the name of Monarch Airlines. This symbol looks like a diamond placed between two mirrored trapezoids. A small circle is depicted above each upward-pointing top. The original idea was developed by the branding agency Communiqué. The agency also suggested a font with rounded letters that looks delicate yet confident at the same time. Purple – the color of aristocracy, leadership, and power – has been used in the emblem since 2011.
The letter "M" resembling a crown and the use of purple color contribute to the royal theme of the company, giving it an elegant and luxurious touch. The geometric shapes and small circles add sophistication, while the rounded font brings modernity and friendliness to the entire brand image. This combination effectively captures the essence of Monarch Airlines, which strives to convey the quality and prestige of air travel.