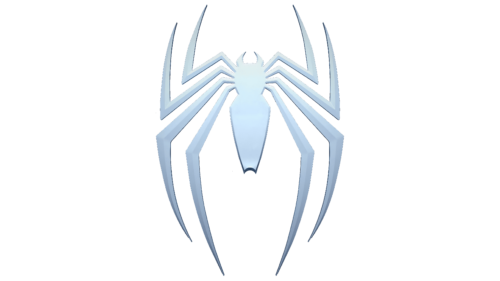 Coming soon, video game fans will have the opportunity to explore the newest addition to the PS5 console – Marvel's Spider-Man 2 with a new logo. A trailer is coming out in the coming weeks. In the meantime, a game with a famous comic book character appeared in the Sony store for several minutes but was quickly removed. It may again be included in the list of goods for review so those who wish can add it to their wish list.
Attentive users have noticed: this time, the video game for the PlayStation consoles is decorated with a different icon, different in style from the first part. The redesigned logo is more venomous, with a huge spider inspired by the Venom symbiotes. The video game will likely debut with a large icon variant, and Sony will make it the official logo.
The distorted spider looks spectacular on a black background because it is painted silver. This shade adds nobility to him since the character's main goal is to fight against evil. The charm of chivalry became the basis of the sequel because even the change of eras does not affect the basic values of humanity, and the world will always resist deceit, malice, and injustice.
A formidable insect looks up, exposing its honed paws. Each pair ends with a sharp point—the same sharp and chelicerae on the head.
At the same time, the spider is not flat but voluminous due to a barely noticeable stripe on each of the eight legs. She shades the left side, so the right side looks lighter.
The body is strictly proportional and located vertically, which is why the paws are widely spaced. They cover almost the entire space.
The design style this time around is likely to be minimalistic so that gamers will immediately focus on the main action and not on the small details.