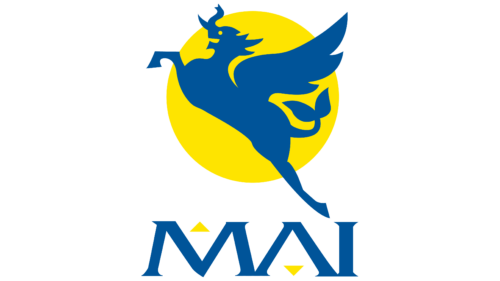 Myanmar Airways International Logo PNG
Myanmar Airways International: Brand overview
Established in 1993, MAI has become a trusted and reliable airline connecting Myanmar to global destinations over the decades. Headquartered in Yangon, Myanmar, MAI invites travelers to embark on an extraordinary adventure.
From humble beginnings in 1993, MAI grew from a small fleet of two Fokker F28-4000 aircraft and initially served domestic flights within Myanmar.
In the early 2000s, MAI embarked on an ambitious path of expansion and restructuring. By introducing new destinations to its network and acquiring a Boeing 737 400 aircraft in 2003, MAI took its operations to new heights of success.
MAI became the first Myanmar carrier to offer scheduled international flights to popular Southeast Asian destinations such as Bangkok, Singapore, Kuala Lumpur, and Hong Kong.
Recognizing Myanmar's growing integration into the global market, MAI has strategically modernized its fleet with modern aircraft models such as the Airbus A320.
In recent years, MAI has expanded its reach by connecting Myanmar with major cities in China, India, Japan, and the Middle East.
Meaning and History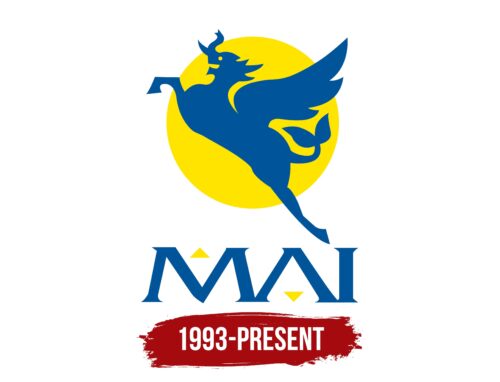 What is Myanmar Airways International?

Myanmar Airways International, a privately owned airline, is proud to provide reliable air service to and from its home country, Myanmar, operating from its headquarters in Yangon. Founded in 1993, the company is an example of successful growth and stable operations in an uncertain industry.
1993 – today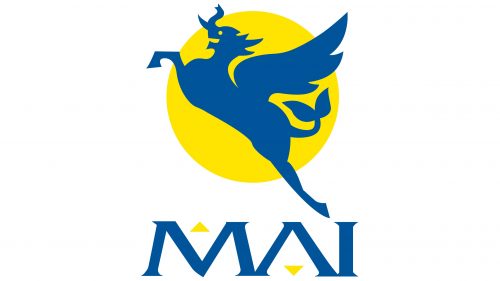 The logo depicts a mythical creature from ancient Burmese culture. This creature is a chimera made up of parts of different animals and is called Pyinsarupa. It is a leogriff (tonaya), a Bengal tiger, a horse, a bull, and an elephant, or, according to other speculations, a hamsa, a white carp, a water buffalo, an elephant, and a lion. This mascot is depicted against a large sun. The abbreviation "MAI" is placed under it. The letters are blue, Latin, bold, and slightly italicized. The letter "A" has no crossbar; it is replaced by a downward-pointing yellow triangle. A similar upward-pointing triangle is in the opening of the letter "M."
Pyinsarupa embodies a combination of creatures that individually have symbolic meaning, contributing to the complex plot of the logo. The sunny background symbolizes brightness and positivity, potentially aligning with the company's vision. The use of triangles in the lettering adds another layer of symbolism: the up and down direction can signify balance or dynamism. The blue color of the letters signifies trust and reliability.