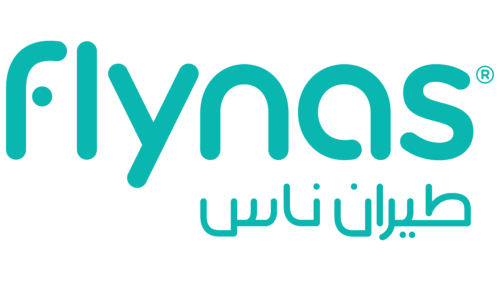 Nas Air Logo PNG
Flynas, a pioneering budget airline based in Riyadh, has transformed air transportation in Saudi Arabia. As the first budget carrier in the country, Flynas has made flying more accessible and affordable for Saudi citizens. Since its inception in 2006, Flynas has quickly become a key player in the aviation industry, changing the way people think about air travel in Saudi Arabia.
Saudi Arabia's aviation landscape underwent a significant change in 2006 when the government granted licenses to two budget airlines, Nas Air and Sama Airlines, along with the national carrier Saudi Arabian Airlines.
In February 2007, Nas Air gained a strong foothold in the industry with a significant deal with Airbus and the purchase of 20 Airbus A320 family aircraft.
As a result of a recent transformation, Nas Air became Flynas.
Since its inception, Flynas has made significant strides in its growth to become the leading low-cost carrier in the region. With a commitment to affordability and customer satisfaction, Flynas is constantly expanding its flight network and introducing new routes to meet the growing needs of its passengers.
Meaning and History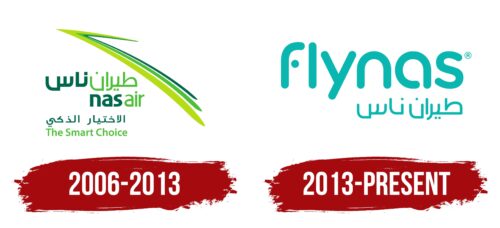 What is Nas Air (Flynas)?

Flynas, originally known as Nas Air, is considered Saudi Arabia's first budget airline. Founded in 2007, this revolutionary Riyadh-based company broke the monopoly of Saudi Arabian Airlines. Until 2006, it was the only airline in the country, but the arrival of Nas Air and another low-cost carrier, Sama Airlines, marked a new era in Saudi aviation.
2006 – 2013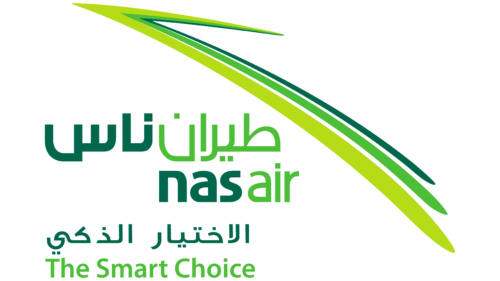 2013 – today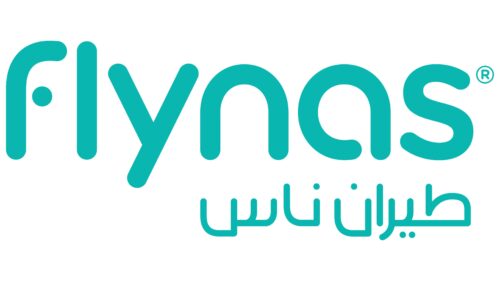 In 2013, Nas Air was renamed and now uses a logo with a new name: Flynas. The name is written in two languages: English at the top and Arabic at the bottom. All the glyphs are colored turquoise. To make the lines match each other in style and shape, the designers rounded the English letters and removed some segments. In this design, the bottom horizontal stroke of the letter "F" is separated from the vertical line and looks like a round dot.
The turquoise color of the logo stands for freshness, calmness, and reliability, which is well in line with the modern image Flynas aims to create. The innovative modification of the letter "F" adds uniqueness and serves as a conversation starter, subtly drawing curiosity and attention to the brand. The bilingual presentation emphasizes the airline's global yet culturally sensitive approach to service.