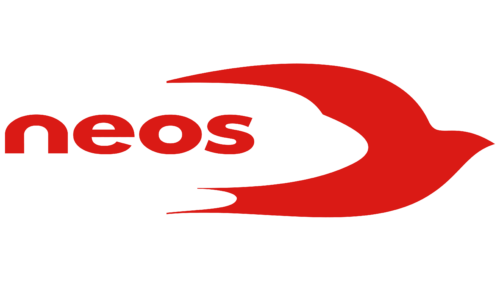 Neos Logo PNG
Italian airline Neos, a new wave maker in the aviation industry, has carved out a unique niche with its state-of-the-art fleet of Boeing airplanes. Headquartered in Lombardy, Neos S.p.A. connects travelers to a variety of domestic, European, and intercontinental destinations from its hub in Milan Malpensa.
Neos was founded in 2001 as part of a joint venture between Alpitour and Air Europe, with the aim of providing reliable and efficient air transportation for tourists traveling in Italy and beyond.
A significant milestone in the development of Neos was in 2002 when the first Boeing 737 airplane was added to the company's fleet.
In recent years, Neos has continued to grow rapidly with the modernization of its fleet, in particular through the acquisition of Boeing 787 Dreamliner aircraft.
Since its foundation in 2001, Neos, an Italian airline subsidiary of Alpitour S.p.A., has become a reliable and trusted provider of air transportation.
Meaning and History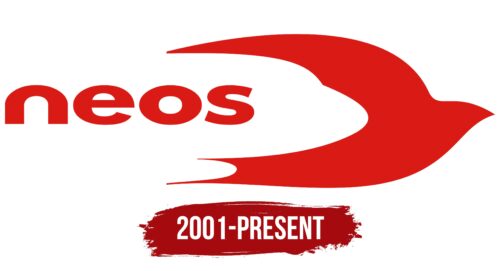 What is Neos?

Founded in 2001, Italian airline Neos S.p.A. is headquartered in Somma Lombardo, Lombardy. Over the years, this airline has become a significant player in the Italian aviation sector. The organization has experienced significant growth from a small regional operator to an airline with a wide network of international destinations. It offers both scheduled and charter flights.
2001 – today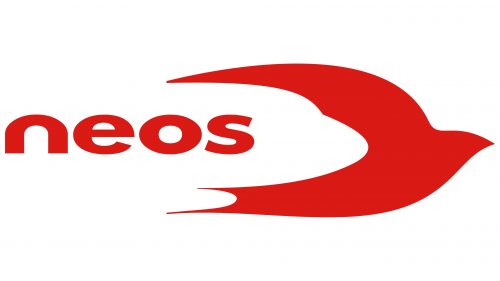 Neos' concise and dynamic logo consists of just two elements – a swallow (or swift) and the company name. The bird is located on the right side and flies forward as if carrying the airline behind it. The feeling of swift flight is emphasized by the high wings and elongated body of the bird. Behind it, there is an inscription in bold, rounded font in lower case. Large letters harmoniously complement the image of a rapidly flying bird, visually not weighing down the emblem. Together, they form the silhouette of an airplane. All elements are colored in red.
The streamlined design emphasizes the brand's focus on speed and efficiency. The choice of red color for all elements unifies the design and fills it with energy and passion. The forward movement of the bird combined with the strong, rounded lettering creates a beautiful visual metaphor that reflects the airline's commitment to fast and reliable service.