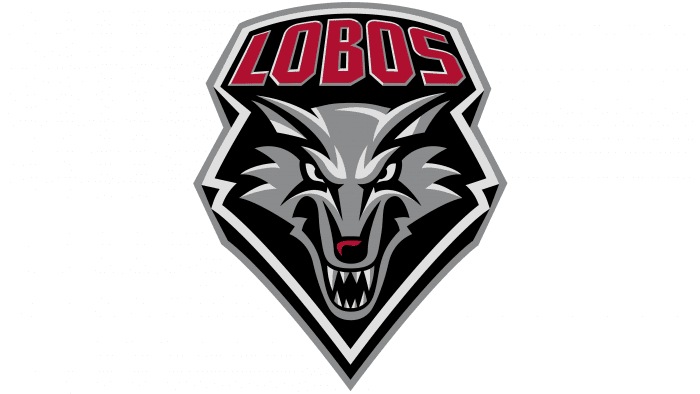 New Mexico Lobos Logo PNG
Teams of various sports of the University of New Mexico in Albuquerque perform under a single emblem of the dreaded wolf. The New Mexico Lobos logo consists of an image of a wolf enclosed in a heraldic shield, signifying a commitment to defend the interests of the region and a demonstration of courage.
New Mexico Lobos: Brand overview
| | |
| --- | --- |
| Founded: | 1999 |
| Headquarters: | Albuquerque, New Mexico, U.S. |
| Website: | golobos.com |
New Mexico Lobos is an association of 20 teams that belong to the University of New Mexico and are led by Eddie Nunez. Their location is the city of Albuquerque, New Mexico. They are members of the Mountain West Conference and play with the NCAA Division I. The men's soccer team participates in the Conference USA and the skiing team in the Rocky Mountain Intercollegiate Ski Association.
Meaning and History

The mascot of the university and the department is the wolf, which is translated into Spanish as "lobos". Although in reality there are two characters (Louie and Lucy), there is only one on the emblem. At the dawn of the opening of the association, athletes used the common logo of the university, since the first team (football) appeared a very long time ago – in 1894. The modern version features a classic hand-drawn style wolf.
1999 – 2008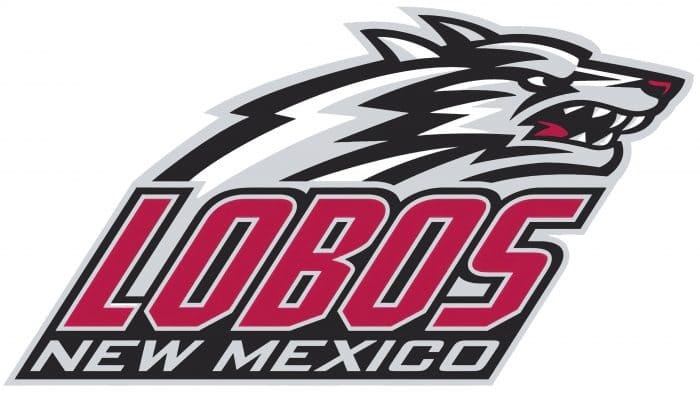 At the top of the emblem is the head of a predator, turned in profile. A wild animal grins menacingly, as if it intends to attack at any suitable moment. The withers of the animal consist of sharp zigzags of black, gray and white colors. At the same time, she seems to be reared, which indicates a high emotional stress. Formidable fangs are visible in the open mouth. Under the wolf there is a two-tiered inscription: at the top – the nickname "Lobos", at the bottom – the territorial designation of the location of the teams "New Mexico".
2009 – today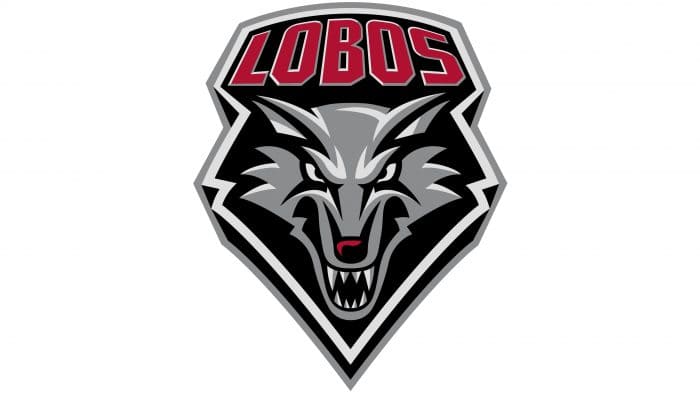 In 2009, a new logo was approved. After the redesign, the wolf is in full face. He has a focused gaze directed straight ahead. The mouth is still open, with sharp teeth sticking out of it. The brow was drawn together, the muzzle froze in a frightening grin.
Due to the presence of shadows, the emblem is made in 3D with double border around the edges. The dominant colors are silver, dark cherry (both approved in 1897), white, black, turquoise (used for a limited period). Together they convey the flavor of New Mexico: sunset, the metallic reflection of a winding river and other attractions.
Font and Colors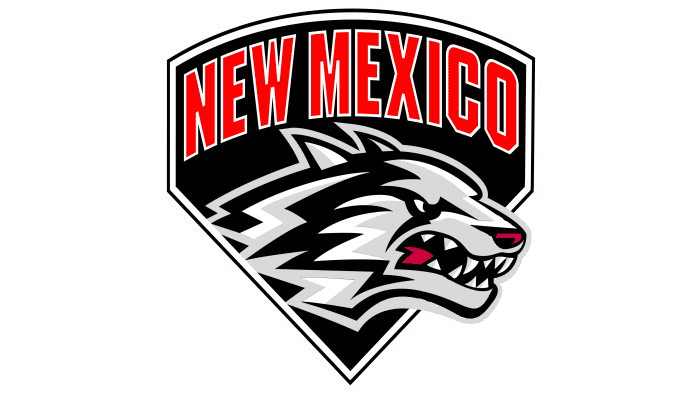 The logo of the sports department is directly related to its name. It denotes fierce wolves, which, even with their appearance, are capable of intimidating opponents. Above the head of the furious animal is a maroon inscription – "Lobos".
New Mexico Lobos color codes
Crimson Glory

Hex color:
#ba0c2f
RGB:
186 12 47
CMYK:
0 94 75 27
Pantone:
PMS 199 C
Granite Gray

Hex color:
#63666a
RGB:
99 102 106
CMYK:
7 4 0 58
Pantone:
PMS Cool Gray 10 C
Dark Gray

Hex color:
#a7a8aa
RGB:
167 168 170
CMYK:
2 1 0 33
Pantone:
PMS Cool Gray 6 C
Black

Hex color:
#000000
RGB:
0 0 0
CMYK:
0 0 0 100
Pantone:
PMS Process Black C