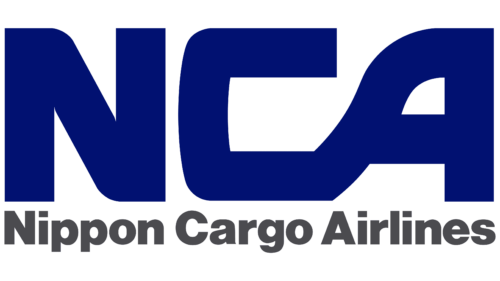 Nippon Cargo Airlines Logo PNG
Nippon Cargo Airlines: Brand overview
Nippon Cargo Airlines (NCA) has been a pillar of reliability in the cargo transportation industry for more than four decades. Established in 1978 at Narita International Airport (Chiba Prefecture, Japan), NCA has become one of the leading players in the scheduled transportation market covering Asia, Europe, and North America.
Nippon Cargo Airlines Company, Limited was established through a joint venture between All Nippon Airways (ANA) and Nippon Yusen Kaisha (NYK Line) to meet the growing demand for cargo transportation both in Japan and overseas.
Operating primarily from Narita Airport, the airline ensures smooth trade and logistics between key economic centers, contributing to the prosperity of these regions.
Meaning and History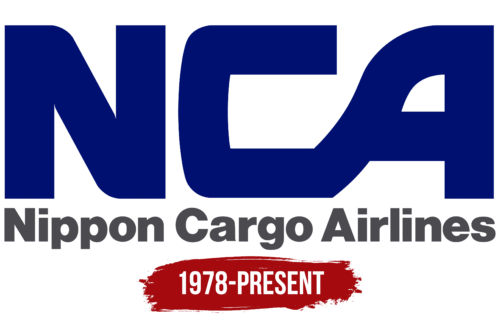 What is Nippon Cargo Airlines?

Nippon Cargo Airlines, also known as NCA, is a well-known cargo airline headquartered at Narita International Airport, located in Narita City, Chiba Prefecture, near Tokyo. In the beginning, the company focused on providing reliable and timely cargo services. Over time, it has evolved into one of Japan's most reliable cargo airlines.
1978 – today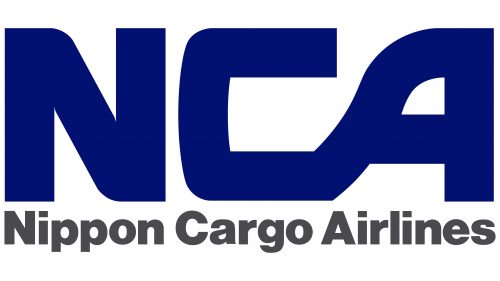 The logo is distinguished by a massive acronym formed from "Nippon Cargo Airlines." The initial letters of each word are ultra-bold, cobalt blue, rounded by natural flowing shapes. The letters "C" and "A" are connected as if holding hands. Below them is the full name of the cargo airline. This name is much smaller in size, colored dark gray, and typed with a combination of upper and lower case letters. The text is aligned on both sides of the top line. The letters are predominantly rounded, with the exception of "N," "i," and "l."
Ultra-bold cobalt blue initials create a sense of reliability and authority as if to emphasize the company's leading role in the air cargo sector. The joined "C" and "A" subtly hint at unity or cooperation, perhaps within the company or with its partners. The dark gray text of the full name provides contrast to highlight the acronym, and the combination of upper and lower case letters brings visual variety. The justification of the text is in keeping with the meticulous attention to detail that is associated with freight logistics.