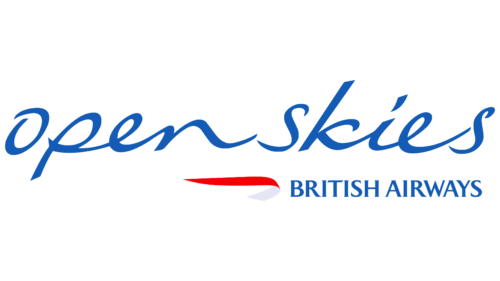 OpenSkies Logo PNG
OpenSkies: Brand overview
OpenSkies SASU Airlines, which subsequently operated under the Level brand, has had a significant impact on the French aviation industry since its creation in June 2008. In 2009, the airline rebranded and became a subsidiary of Elysair, formerly known as L'Avion.
After the rebranding, OpenSkies continued its growth by expanding to scheduled flights on a variety of routes with a focus on transatlantic service. The airline proudly offered flights connecting the interesting Paris Orly Airport in France to the busy Newark and New York airports in the United States.
Unfortunately, International Airlines Group (IAG) made the difficult decision to discontinue OpenSkies, resulting in its closure.
Meaning and History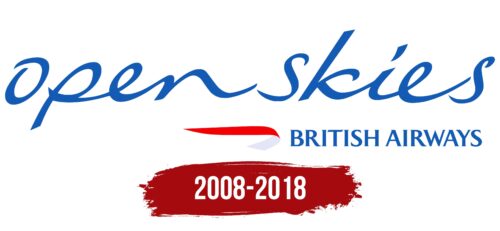 What is OpenSkies?

Founded in 2008, OpenSkies was a unique division of British Airways operating transatlantic routes between Paris and New York. Its goal was to provide passengers with premium service and an exceptional travel experience. In 2018, there was a significant change when OpenSkies began operating under the Level brand, another subsidiary of the International Airlines Group. The new page in the airline's history was short-lived: it ceased operations in 2020, primarily due to the impact of the COVID-19 pandemic on global transportation.
2008 – 2018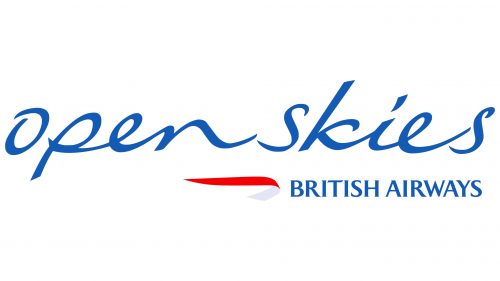 The flying cursive handwritten style fits organically into the format of the French airline's logo, giving it lightness, airiness, and even the feeling of floating. The sky-blue inscription seems to flutter in the clouds, creating an atmosphere of rapid flight. The inscription is filled with movement and energy. A similar sensation occurs when you see a red strip with pointed ends reminiscent of a feather raised by a stream of air. Next to the stripe is the company name, typed in capital letters with slightly widened ends, actually replacing serifs. The bottom line is short.
The color scheme is harmonious and complementary. The sky-blue lettering blends well with the red stripe, creating an interesting contrast that attracts attention. The short bottom line helps to keep attention on the main elements, thus increasing the overall integrity of the design.