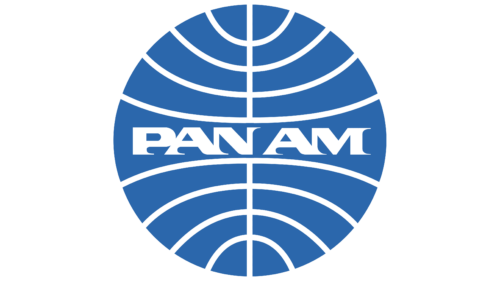 Pan American World Airways Logo PNG
The Pan American World Airways logo evokes a sense of adventure and the desire to travel globally. The logo's base is a blue circle on which other elements are placed. The elegant white lines on the circle represent clouds, and the vertical line crossing the circle symbolizes the road traveled by the company in the world of aviation.
The most significant element of the logo is the "PAN AM" inscription in the middle of the circle. It is written in large white letters, which makes it expressive and recognizable. The combination of blue and white in the logo connotes the sky's vastness and the clouds' purity.
The Pan American World Airways emblem reflects the core values and virtues of the company: innovation, professionalism, reliability, safety, and comfort. The logo has become a symbol for travelers and aviation enthusiasts everywhere. It confirms the high quality of services and is one of the reasons why the company has become a leader in the aviation industry.
The visual image is a stylized image of aviation and the immensity of the sky, with the key inscription "PAN AM" as the centerpiece of the company's brand. The company identity represented in the logo is strong, expressive, and attractive. It speaks of the company's professionalism and innovative approach, which is one of the most important factors of its success.
Pan American World Airways: Brand overview
| | |
| --- | --- |
| Founded: | March 14, 1927 – December 4, 1991 |
| Founder: | Pan Am Corporation |
| Headquarters: | New York City, New York and Miami, Florida, U.S. |
Meaning and History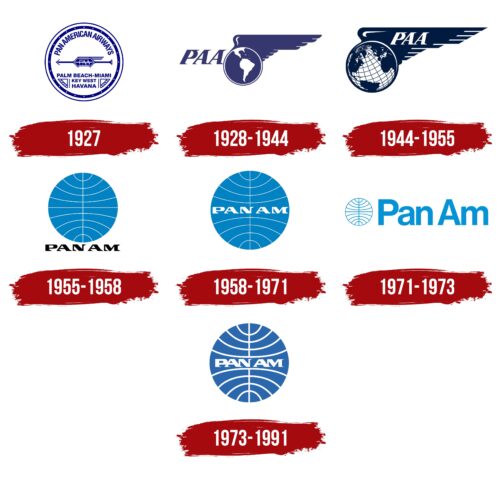 1927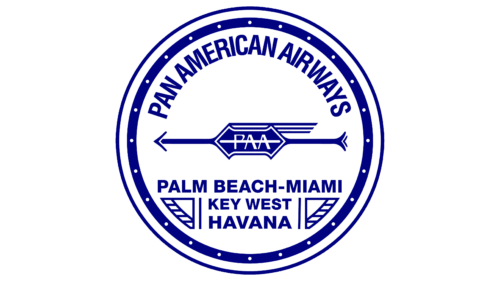 1928 – 1944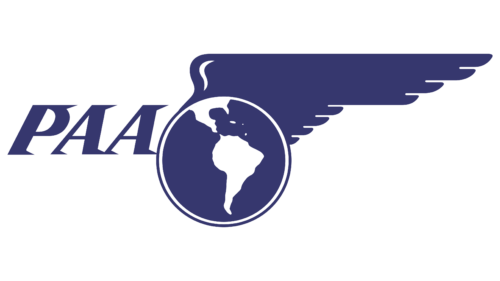 1944 – 1955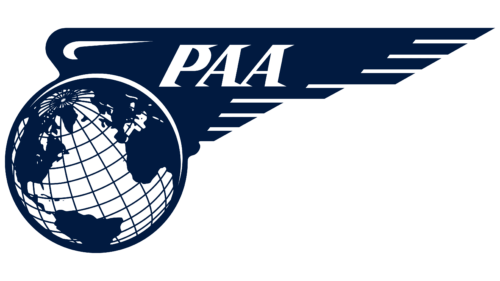 1955 – 1958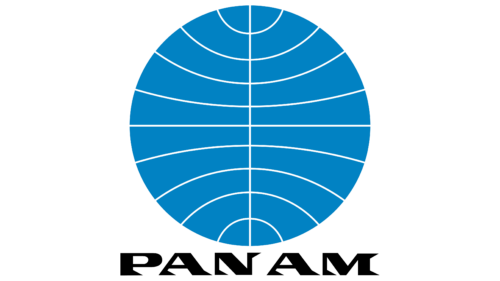 1958 – 1971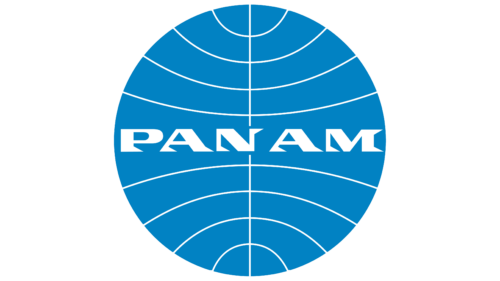 1971 – 1973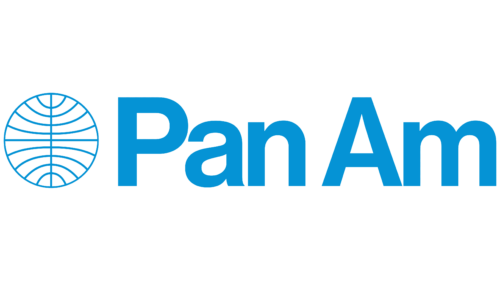 1973 – 1991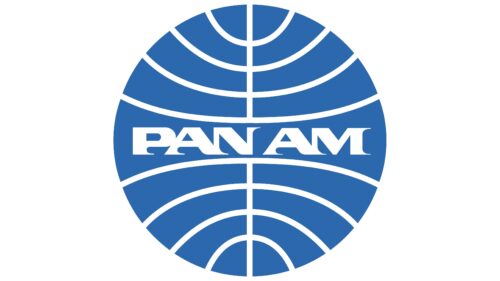 Font and Colors
The Pan American World Airways logo font plays a key role in creating a recognizable and strong brand. The "PAN AM" lettering is large, bold, and expressive, making it easily distinguishable and memorable.
The font used in the Pan Am logo has geometric and clean lines that match the logo design and reflect the company's values. The letters are wide and capricious, which gives them a sense of solidity and reliability. The vertical sides of the letters are straight, symbolizing the company's stability and professionalism. The absence of serifs and minimalistic design makes the font modern and laconic.
The white color of the font contrasts with the blue background of the circle, which ensures excellent visibility and recognizability of the logo, even on small sizes and from afar. This color combination is also associated with the vast sky and the clouds' purity, emphasizing the brand's aviation theme.
Overall, the Pan American World Airways logo font is an important element in creating a unique and successful brand that expresses the company's core values and ensures its identity in the aviation industry.
Pan American World Airways color codes
Lapis Lazuli

Hex color:
#2b67ac
RGB:
43 103 172
CMYK:
75 40 0 33
Pantone:
PMS 7684 C