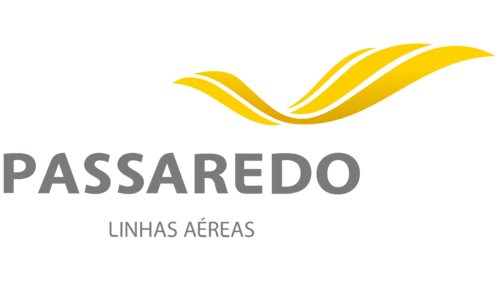 Passaredo Linhas Aereas Logo PNG
Passaredo Linhas Aereas logo centers on the word "PASSAREDO," despite its pale grey color. This part of the company's name is in the middle of the logo and is highlighted with a large bold font without serifs but with unique curves at certain points. The phrase "LINHAS AÉREAS" is written below in small thin letters, and the top features a pattern of orange stripes forming voluminous waves. Designers have used a gradient for the longest stripes to make the emblem appear three-dimensional.
Central Placement of "PASSAREDO":
Design Features: The prominent placement of "PASSAREDO" in bold grey with unique curves.
Meaning and Implication: This positioning reflects the primary identity of the brand, and the grey color imparts a sense of sophistication and neutrality.
Curved Font of "PASSAREDO":
Design Features: The font for "PASSAREDO" is sans-serif with distinct curves.
Meaning and Implication: The absence of serifs coupled with the curves offers a modern and smooth appearance, symbolizing fluidity and progress.
"LINHAS AÉREAS" Inscription:
Design Features: The small, thin letters for the "LINHAS AÉREAS" phrase.
Meaning and Implication: This part provides additional information about the company's operations and signifies its specialization in air travel.
Orange Stripes Forming Waves:
Design Features: The pattern was created by orange stripes, with the longest one having a gradient to appear three-dimensional.
Meaning and Implication: The waves denote movement, agility, and continuity, which resonate with air travel.
Gradient Effect:
Design Features: The gradient is applied to the longest stripe.
Meaning and Implication: This visual effect adds depth to the design, signifying the company's multifaceted approach and vision.
Combination of Colors and Patterns:
Design Features: Integrating grey and orange with varying fonts and patterns.
Meaning and Implication: This blend of elements reflects the brand's dynamic character and commitment to innovation and excellence.
Overall Visual Appeal and Functionality:
Design Features: The coherence and balance between all the elements within the logo.
Meaning and Implication: The harmony in design communicates professionalism and reliability, vital qualities in the aviation sector.
Relevance to Industry and Brand Values:
Design Features: The choice of colors, patterns, and typography in alignment with the industry's themes.
Meaning and Implication: These choices resonate with the core values and mission of the brand, emphasizing its dedication to customer service and modernity.
Brand Recognition and Connection:
Design Features: The unique aspects of the logo that make it stand out.
Meaning and Implication: These features foster strong brand recognition and help connect with the target audience.
Conclusion and Overview:
Symbolic Representation: The Passaredo Linhas Aereas logo symbolizes a seamless fusion of innovation, agility, and reliability.
Strategic Alignment: Each design choice aligns strategically with the company's identity and industry, crafting an aesthetically appealing and meaningful emblem.
Passaredo Linhas Aereas: Brand overview
| | |
| --- | --- |
| Founded: | 1995 – 2019 |
| Headquarters: | Ribeirão Preto, Brazil |
Passaredo Linhas Aéreas, an airline with a regional focus, came into being in the Brazilian city of Ribeirão Preto, São Paulo, in 1995. Two years later, they commenced operations. Initially, Passaredo focused mainly on regional routes within southeastern Brazil, using smaller aircraft. However, within a decade, they stretched their wings across the country.
In 2010, Passaredo underwent a major period of growth. They added larger jet aircraft to their fleet and initiated flights to key Brazilian metropolises, including São Paulo, Rio de Janeiro, Brasília, and Belo Horizonte. By 2015, Passaredo had over 25 aircraft operating from four hubs in Brazilian cities. The airline transports approximately 3 million passengers each year.
Unfortunately, by 2016, Passaredo fell on hard times. Brazil was grappling with a recession, which led to a significant drop in demand for air travel. Coupled with escalating costs and stiff competition from larger, more established airlines, the financial outlook for Passaredo began to look bleak.
In 2018, the airline temporarily ceased operations following a failure to negotiate debt payments, resuming only a limited number of flights afterward. A year later, Passaredo's situation worsened, and the airline fell into bankruptcy protection after being unable to secure additional financing, eventually ceasing all operations after 24 years in the industry.
At its zenith, Passaredo stood as Brazil's fifth-largest domestic airline, renowned for its economical regional flights. Unfortunately, challenging economic conditions and an unsustainable expansion plan brought about its eventual downfall.
Meaning and History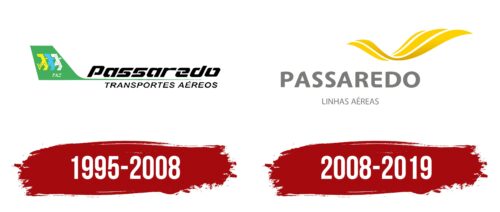 1995 – 2008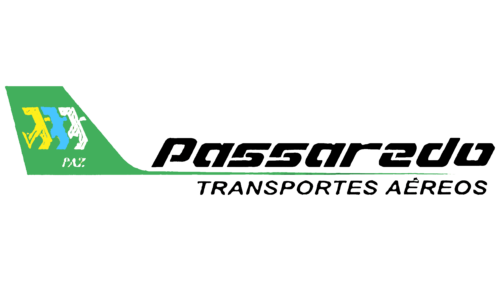 2008 – 2019