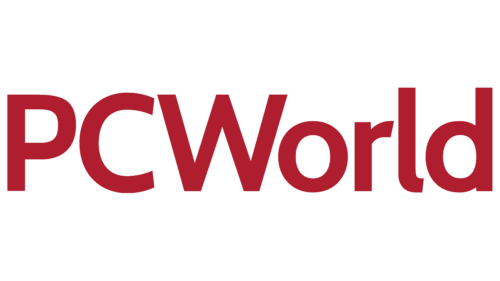 PCWorld Logo PNG
PCWorld Logo, instantly recognizable for its unpretentious yet effective design, conveys the brand's commitment to providing practical, reader-focused content. The masthead, featuring the name of the publication, is displayed in a straightforward sans serif typeface and drenched in a vibrant, deep-red hue against a clear, white backdrop. This reflects the company's straightforward approach to delivering the latest and most relevant news and reviews from the world of technology.
The emblem also includes a distinguishable symbol designed for its digital presence, particularly on mobile applications and social media platforms. This symbol comprises a square painted in the same deep-red shade. Within the square, you find the white letters "PCW," a clever abbreviation of the brand name. This concise version of the logo carries the essence of the brand, promising its audience quality content that stays abreast of the fast-paced world of tech, no matter the platform they engage with.
The logo of this brand communicates reliability, expertise, and the promise of content that resonates with its target audience's needs and interests in the tech space.
| | |
| --- | --- |
| Founded: | March 1983 – August 2013 |
| Founder: | IDG |
| Headquarters: | San Francisco, California, U.S. |
| Website: | pcworld.com |
PC World, a prominent name in the tech community, is a global computer magazine published monthly by IDG. Since its inception, it has been a trusted source of information for tech enthusiasts worldwide. Covering a broad spectrum of topics from the latest in hardware, software, and peripherals to emerging trends in the industry, the magazine quickly positioned itself as a go-to resource for everything tech-related.
Through years of dedicated reporting and informed analyses, it has built a reputation for reliable, in-depth coverage of the digital world. Its wide-ranging content includes reviews, features, how-to articles, and news updates, making it a comprehensive guide for both tech professionals and casual users alike.
Meaning and History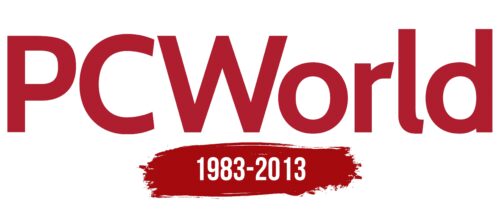 As for its brand identity, the magazine embodies a commitment to information and knowledge. It's a brand that understands the nuances of technology and aims to provide its audience with practical and insightful information. The visual representation of the brand also speaks to this dedication, utilizing a sleek and modern design that mirrors the fast-paced, evolving nature of the tech industry.
The brand's mission is to empower its readers by providing them with the information they need to make informed decisions. It stands as a guide in the vast and often confusing world of technology, offering valuable insights, tips, and reviews. The brand believes in a user-centric approach, crafting content that is accessible, engaging, and beneficial to its readers.
What is PCWorld?

PCWorld is a global computer publishing company headquartered in San Francisco, California. It was founded in March 1983 by International Data Group (IDG). PCWorld is renowned for its coverage of information about personal computers and the computer industry, providing reviews, tutorials, tips, and insights on various computer-related topics. While it was a print magazine from its inception until August 2013, it has since transitioned to a completely digital format. Its website continues to serve as a reputable and influential source of news and advice for computer enthusiasts, professionals, and consumers around the world.
This magazine has managed to intertwine its identity with the values of trust, expertise, and accessibility. With a diverse array of content and an unwavering commitment to its audience, it continues to solidify its standing as an authoritative and reliable source in the world of technology. This unique positioning, coupled with its dedication to knowledge sharing, has fostered a loyal and engaged reader base, effectively cementing its place in the tech media sphere.
PCWorld color codes
Red Brown

Hex color:
#ae1e2e
RGB:
174 30 46
CMYK:
0 83 74 32
Pantone:
PMS 186 C