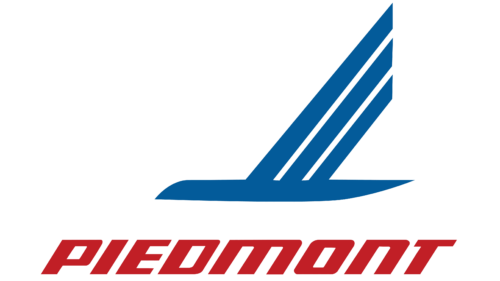 Piedmont Airlines Logo PNG
Piedmont Airlines: Brand overview
With a history spanning more than 70 years, Piedmont Airlines has played a critical role in shaping the American airline industry. From its humble beginnings as Henson Aviation in Hagerstown, Maryland, the company gradually evolved into the iconic Piedmont Airlines.
Richard A. Henson's vision for Henson Aviation in 1948 laid the foundation for the company's future success. The company initially focused on charter flights and flight training, but in 1962, it expanded its services to offer scheduled passenger service under the name "Hagerstown Commuter."
In the late 1960s and early 1970s, Piedmont Airlines embarked on an ambitious expansion plan, acquiring regional carriers such as Britt Airways in 1967 and Empire Airlines in 1985.
The merger with USAir in 1987 was a major milestone in the history of Piedmont Airlines. The partnership transformed Piedmont into a wholly owned subsidiary of USAir, raising its status in the industry and opening new opportunities for growth and expansion.
In 1989, following USAir's rebranding to US Airways, Piedmont Airlines came under the US Airways Express brand.
The merger of US Airways and American Airlines in 2013 formed the American Airlines Group, of which Piedmont Airlines became a wholly-owned subsidiary.
Meaning and History
What is Piedmont Airlines?

Founded in 1931, Piedmont Airlines started from humble beginnings. Originally known as Henson Flying Service, a fixed-base operator based in Hagerstown, Maryland, the airline has grown significantly to become a major regional operator in the United States. Now headquartered in Salisbury, Maryland, the airline is part of the renowned American Airlines Group and operates under the American Eagle brand.
1962 – 1974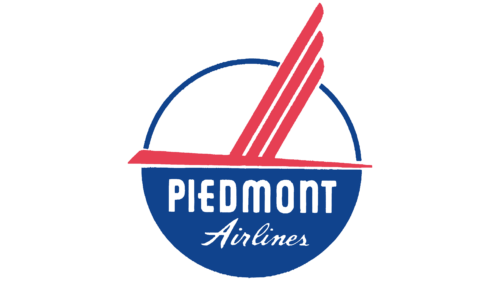 1974 – 1989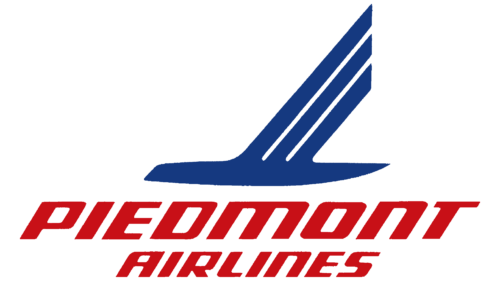 1989 – today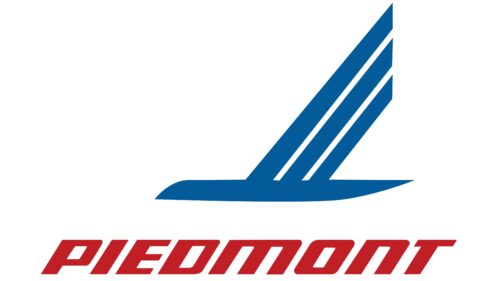 The Piedmont Airlines logo is distinct and distinctive, directly indicating its relevance to the airline company. The symbol is a combination of four blue stripes of different widths, reminiscent of a bird in flight. Although abstract, this image conveys movement, lightness, and overcoming the airspace. The three lines are staggered and have precisely trimmed right edges. The fourth element is large and pointed at both ends. Below it is the company name in red geometric italicized letters, which strike a perfect balance between rounded and straight edges.
The use of blue for the stripes symbolizes the sky and trust, which is very important for the aviation industry. The stepped arrangement and different widths of the stripes bring to mind aerodynamics and movement. The red lettering of the company name creates a striking contrast and attracts attention, while the geometric, italicized font speaks of modernity and dynamism. This color and stylistic choice are designed for both the general public and aviation professionals.