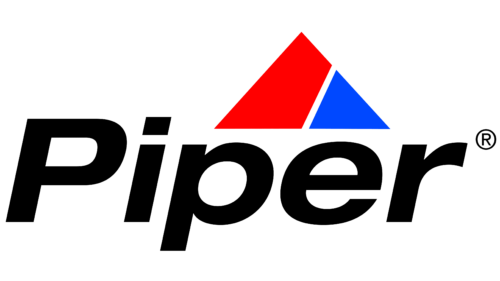 Piper Aircraft Logo PNG
Piper Aircraft: Brand overview
Piper Aircraft is a well-known general aviation aircraft manufacturer based in Vero Beach, Florida. Since its founding in 1927, Piper Aircraft has played a key role in shaping the aviation industry.
The visionary William T. Piper Sr. laid the foundation for Piper Aircraft in 1927 by acquiring the assets of the bankrupt Taylor Brothers Aircraft Corporation. In 1937, he rebranded the company as Piper Aircraft Corporation, beginning its remarkable journey.
For nearly a century, Piper Aircraft has been building iconic model airplanes, of which the Piper Cub is a true legend.
The introduction of the Piper Cherokee series in the 1960s was a turning point in the development of general aviation.
In 2009, Piper Aircraft underwent a change of ownership, with the Brunei government stepping in to invest in the company and committing to the development of new aircraft models.
Meaning and History
What is Piper Aircraft?

Piper Aircraft is a respected company in the world of general aviation. Located at the Vero Beach Regional Airport in Florida, this titan has been owned by the government of Brunei since 2009. From its inception in 1927 until the end of 2009, this prestigious company has produced 144,000 aircraft in 160 certified models. The company is an important force in the production of aircraft for general aviation.
1927 – today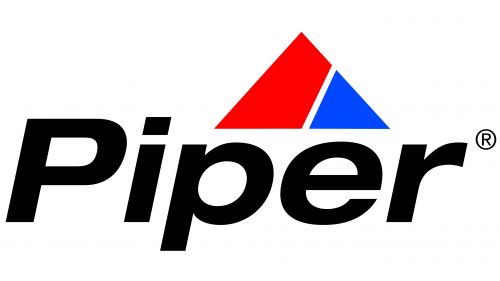 The creators of the Piper Aircraft logo used geometric shapes to show that the airplane manufacturer maintains balance in all aspects. They combined a small blue triangle with a red quadrilateral, two completely different elements that together form one large harmonious triangle. Underneath this geometric composition, the word "Piper" is written in black. It is typed in bold italic sans serif font, reminiscent of ParaType's Pragmatica Bold Italic.
Combining the small blue triangle and red quadrilateral into a large triangle symbolizes unity and balance, emphasizing the engineering precision required in aircraft construction. The choice of bold italics for the word "Piper" gives the logo a dynamic feel, signifying agility and speed as important to aviation. The use of contrasting colors, such as blue and red, also emphasizes the diversity of design or capabilities.