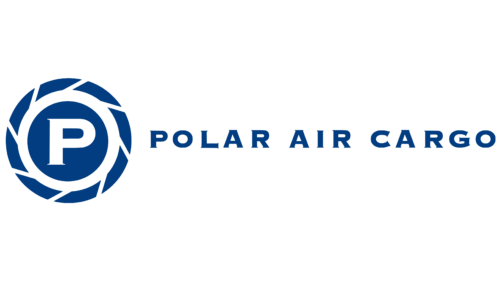 Polar Air Cargo Logo PNG
Polar Air Cargo: Brand overview
Polar Air Cargo Worldwide Inc. – is a renowned cargo airline that has changed the landscape of global cargo transportation.
Since its inception in 1993, Polar Air Cargo has pioneered the air cargo industry by providing reliable and efficient services from its headquarters in Purchase, New York. From humble beginnings, Polar Air Cargo has become one of the most respected and sought-after service providers.
By strategically establishing its primary hub at Cincinnati/Northern Kentucky International Airport, Polar Air Cargo has strengthened its presence in critical markets. In addition, the company has opened additional hubs at major airports, including Los Angeles International Airport, Hong Kong International Airport, Narita International Airport, and Incheon International Airport near Seoul, South Korea.
At the forefront of innovation, Polar Air Cargo has revolutionized the cargo aviation sector with its state-of-the-art fleet and unmatched level of operational efficiency.
Meaning and History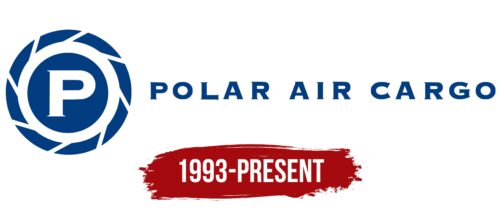 What is Polar Air Cargo?

Founded in 1993, Polar Air Cargo is now a subsidiary of Atlas Air Worldwide Holdings and has grown into a respected cargo airline based in Purchase, New York, USA. Established with the aim of connecting markets through efficient freight forwarding, the organization has grown significantly over the years, offering its services worldwide. The company was one of the first to capitalize on the growing demand for air cargo transportation in the 90s, establishing strong relationships with its clients. Over the years, the company has changed several owners, each contributing to its strengthening, leading to its current status as part of Atlas Air Worldwide Holdings, one of the world's largest operators of Boeing 747 freighters.
1993 – today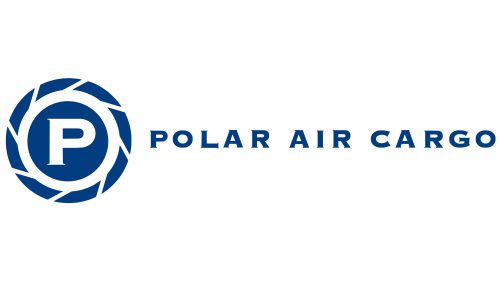 This cargo airline has chosen an industrial-style logo. Its symbol is a hybrid of a wheel, a propeller, and a spool of cord (viewed from the side). Thus, the company indicates the focus of its services and defines the target segment of customers. In the center of the circle is a large letter, "P," which is the first letter of the company name. This letter is surrounded by a white ring, followed by a blue stripe resembling a twisted rope. On the right, horizontally in the center, there is a large inscription, made in bold font with small sharp serifs.
The industrial elements of the logo – wheel, screw, and spool – indicate the company's emphasis on efficiency, durability, and mechanical prowess. The color scheme of white and blue implies purity, trust, and reliability. The bold serif font in the company's name lends a serious and official feel, indicating the brand's commitment to service excellence.