Porter Airlines Logo PNG
Porter Airlines: Brand overview
Porter Airlines has become an unrivaled symbol of luxury and convenience in Canadian aviation. Located at the magnificent Billy Bishop Toronto Metropolitan Airport in the Toronto Islands in the Canadian province of Ontario, Porter Airlines is revolutionizing travel for Canadians.
The brainchild of seasoned aviation entrepreneur Robert Deluce, Porter Airlines was conceived to redefine air travel across Canada and the United States by setting new standards of service and convenience. In 2006, Deluce brought this idea to life by creating Porter Airlines, a subsidiary of REGCO Holdings Inc. (later renamed Porter Aviation Holdings).
Recognizing the unique potential of Toronto's Billy Bishop Metropolitan Airport, strategically located on the Toronto Islands, Porter Airlines made it its home base. This small and conveniently located airport has become an ideal arrival point, providing passengers with quick access to downtown Toronto and the Greater Toronto Area.
Porter Airlines began its journey with a fleet of reliable and fuel-efficient De Havilland Canada DHC-8-400 turboprop aircraft proudly manufactured in Canada.
A turning point in Porter's history was the addition of the larger Embraer E195-E2 jets to its fleet.
Porter Airlines has made an indelible impression on the Canadian aviation landscape, going from humble beginnings to a respected and recognizable name. Its unique branding, unwavering commitment to sustainability, and dedication to exceptional customer service differentiate the company from its competitors.
Meaning and History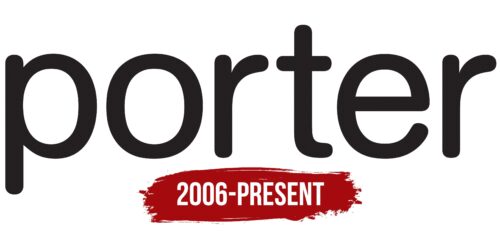 What is Porter Airlines?

Porter Airlines is a Canadian airline headquartered at Toronto's Billy Bishop Metropolitan Airport on the Toronto Islands in the province of Ontario, Canada. As a subsidiary of Porter Aviation Holdings, formerly REGCO Holdings Inc., the airline has built a reputation for operating scheduled flights between Toronto and various destinations in Canada and the United States. The airline's fleet consists of Canadian-built De Havilland Canada DHC-8-400 turboprops and Embraer E195-E2 jets.
2006 – today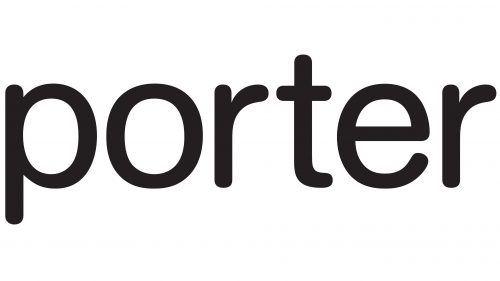 The Canadian airline conveyed its pragmatic approach to business with a logo consisting of a single element, the word "porter." The lowercase rounded font symbolizes safety, as there are no sharp corners in its visually soft appearance. At the same time, the single-level black lettering looks elegant and conveys the refined service of Porter Airlines.
The choice of a simple, rounded font also indicates ease of use and accessibility, in keeping with the customer-centric model. The black color of the lettering symbolizes sophistication and authority, adding an additional layer of meaning that implies reliability and quality. The simplicity of the logo reflects the company's straightforward approach to its operations and services.