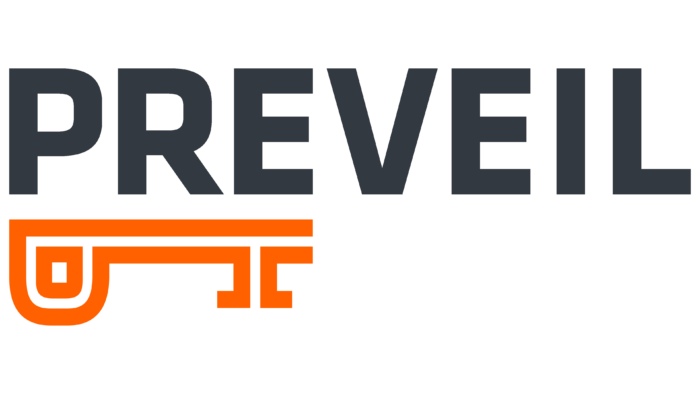 PreVeil Logo PNG
For a cybersecurity company, the PreVeil logo is a symbol of reliability, protection, and maximum data safety in the Internet space. After all, it uses cryptographic keys to encrypt information so unauthorized persons cannot access it.
| | |
| --- | --- |
| Founded: | 2015 |
| Founder: | Sanjeev Verma, Randy Battat, and Raluca Ada Popa |
| Headquarters: | United States |
| Website: | preveil.com |
PreVeil was founded in 2015 and has been involved in cybersecurity issues since day one. Dealing with modern information technology, she made a breakthrough in the field of software for encrypting business information and personal data. Its co-founders are Sanjeev Verma, Randy Battat, and Raluca Ada Popa.
Meaning and History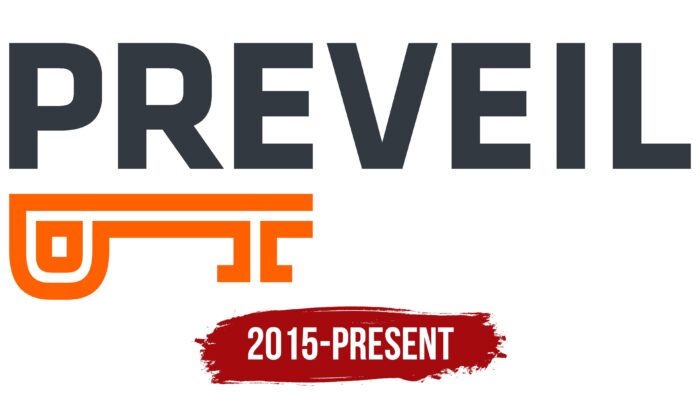 PreVeil's developments are based on the latest research from the Massachusetts Institute of Technology. They aimed to improve the way email encryption is done since many of these types of services have limited capabilities. PreVeil Email software solves this problem by combining high levels of cyber security, ease of use, and cutting-edge science.
The key, which is depicted on the company logo, reflects the essence of its technologies. The fact is that the developer uses the end-to-end encryption method to protect mail traffic. When a new user registers, a cryptographic key is automatically generated. Only one person has it, so even the provider cannot decrypt personal information.
What is PreVeil?

PreVeil is a private company based in Boston, USA. It develops software to protect user data from third parties. Its main products include email encryption tools and a cloud-based secure file sharing service.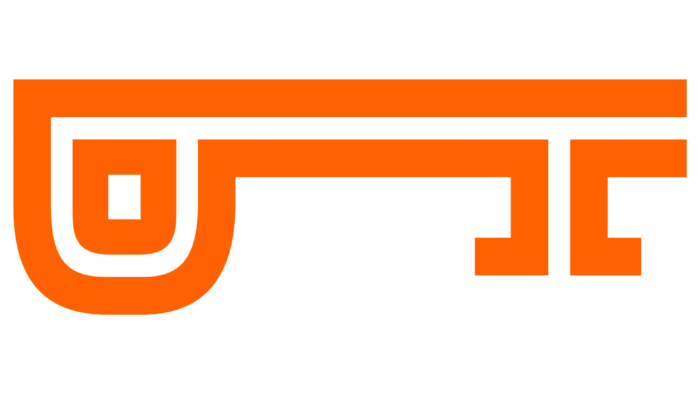 This key is a long set of characters that is stored on your mobile device or computer. It is also saved on the server but in an encoded form. It turns out that one key is used to encrypt another to exclude intruders from accessing personal data.
It is quite logical that the PreVeil logo depicts exactly the key – though not cryptographic, but an ordinary lock, with a ring and a protruding part, which is known as a beard. Its interior is empty and white, while its outlines are wide and bright orange. Above this element is a dark gray word mark. It contains the name of the US company in uppercase. The designers used a sans-serif font for the inscription and made the letters bold to stand out clearly.
PreVeil has encrypted email and no less secure cloud storage because the main mission of this company is to ensure cybersecurity. This explains the choice of the emblem, which depicts the key. It represents nothing more than a cryptographic key to restrict access to data. In addition, it can be interpreted as a symbol of reliability, safety, and protection. Also, the key is often used in heraldry.
Font and Colors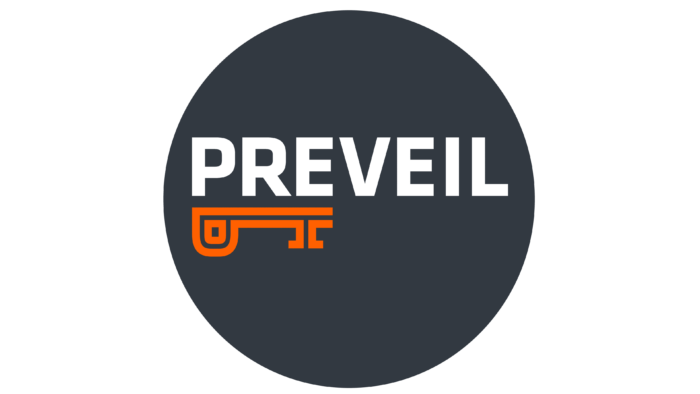 The typography of the PreVeil logo looks nothing special at first glance. The designers chose the usual bold grotesque for the inscription, which is a popular trend in the identity of many companies. And yet the font has its characteristics. For example, it is noticeable that there are many straight strokes in the structure of glyphs, which create visual harmony. At the same time, angular shapes are combined with rounded lines, which, in turn, evoke a sense of hidden dynamics. There is a similar typeface – SenticoSansDT Bold from DTP Types.
The palette is based on three colors: white, which is used as a background in the main version, orange and dark gray, almost black. The latter applies only to the letters in the word "PREVEIL." As for orange, the creators of the emblem preferred it for the wide contours of the key. They settled on a bright shade #F15F2B.
PreVeil color codes
Gunmetal

Hex color:
#323941
RGB:
50 57 65
CMYK:
23 12 0 75
Pantone:
PMS 432 C
Orange

Hex color:
#ff6000
RGB:
255 96 0
CMYK:
0 62 100 0
Pantone:
PMS Orange 021 C