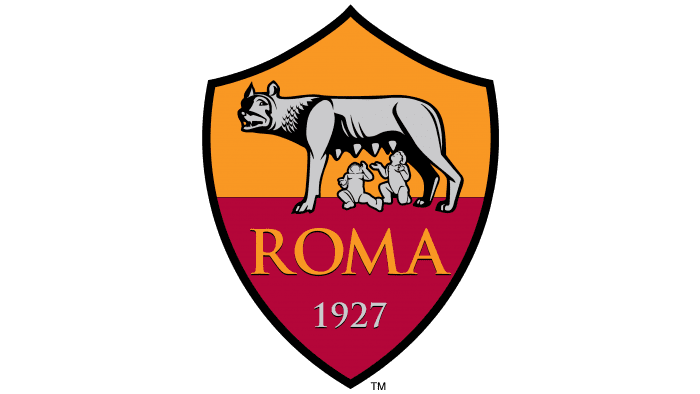 Roma Logo PNG
The commitment to its interesting history and the emphasis on national identity is demonstrated by the logo of Roma, an Italian football club. The heraldic shield and symbols of the city reflect the Roman spirit characteristic of the team, the desire to be worthy of their symbol.
| | |
| --- | --- |
| Founded: | 7 June 1927 |
| Founder: | The Friedkin Group |
| Headquarters: | Rome, Italy |
| Website: | asroma.com |
The football club Roma was formed on July 22, 1927, when four Roman teams Fortitudo, Pro Roma, Romano, and Alba were united to create a powerful team that could withstand the northern giants, for example, Juventus, Milan, and Inter. This was done on the initiative of one of the leaders of the fascist party, Italo Fosca. So there were no doubts about the name of the new club. "We will call it Roma!" claimed Foskey in response to a question about the name.
Meaning and History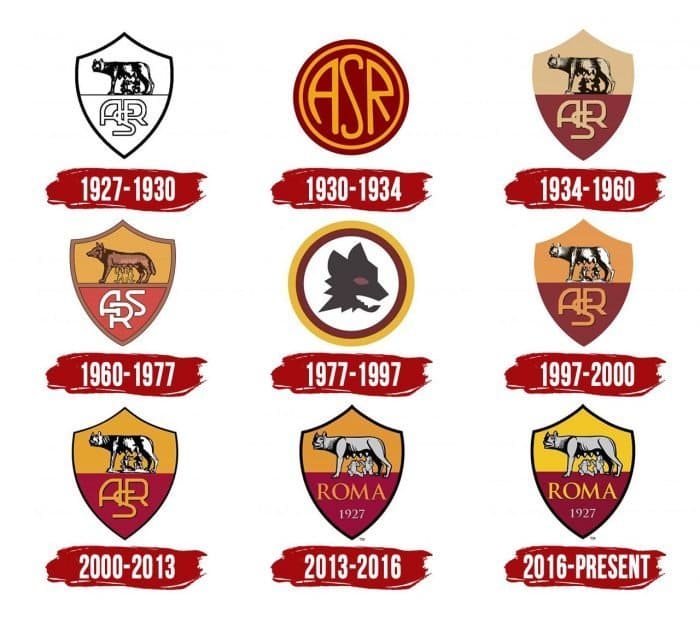 The history of logo creating is almost the same. The managers of the new club took the already existing logo of the Fortitude club. However, the emblem seemed to be the best for the club, and this fact was impossible to ignore.
The Roma logo consists of two parts: the Capitolian wolf is depicted in the upper part, and the ASR logo (Associazione Sportiva Roma – Roma Sports Association) is on the bottom. Capitol wolf is one of the main signs of the Eternal City. According to the legend, Romulus and Remus, the founders of Rome, were brought up by a wolf, which became the city's sacred animal.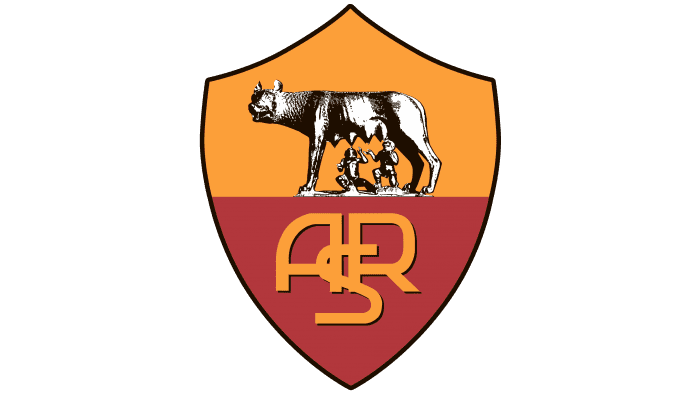 The emblem colors were taken from the Roman flag: the golden color symbolizes the gods, and the red-brown – the emperors. Roman legionaries also wore yellow-red colors.
Actually, since then, the logo of Roma was slightly changed. Over the years, Roma has got the nickname "wolves," which made the club to the radical emblem change in the 80s. Now on the Roma T-shirts image contained the face of a wolf. It was quite cute and, at the same time, aggressive.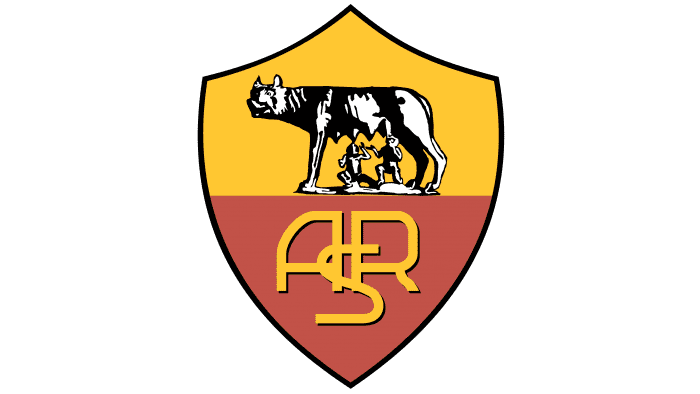 Also, the team themselves performed quite well at that time. However, the fans missed the wolf with Romulus and Remus. So, in the 90s, the old Roma logo returned to the T-shirts again. After that, there were insignificant changes in the arrangement of letters and their font, but the essence remained the same, and Roma is the main club in Rome, which follows the great traditions of the Eternal City.
So, in general, these are all elements of the current emblem of Roma. It is unlikely that shortly, we will see something new, except that Francesco Totti will join the silhouettes of Romulus and Remus.
1927 – 1930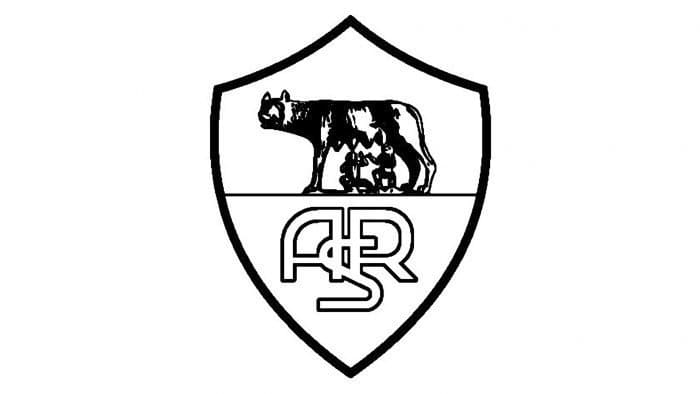 1930 – 1934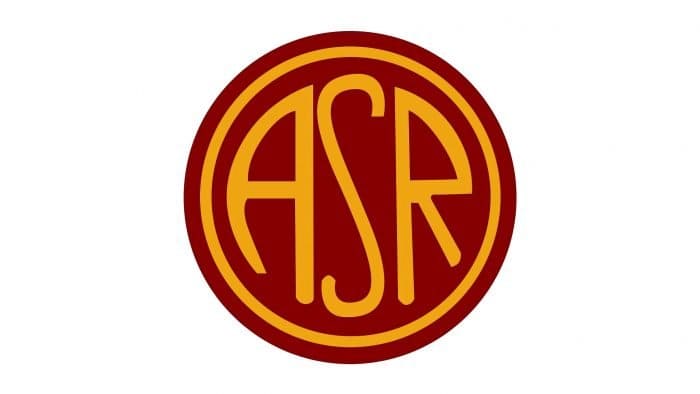 1934 – 1960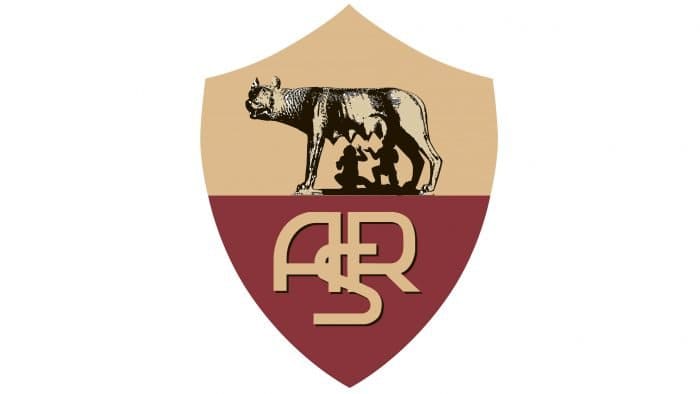 1960 – 1977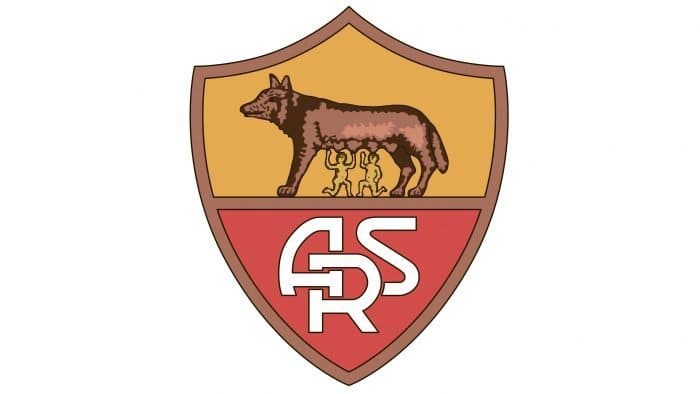 1977 – 1997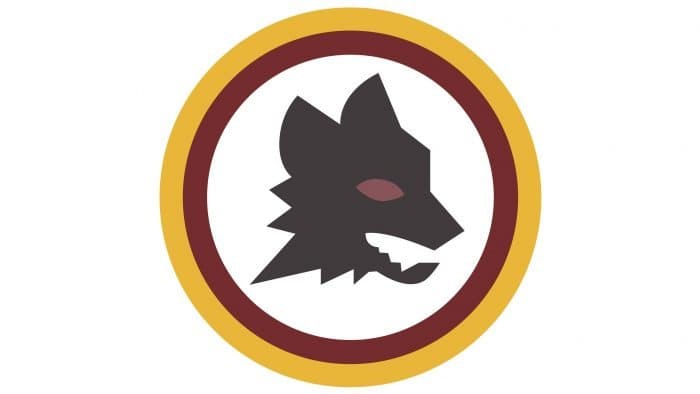 1997 – 2000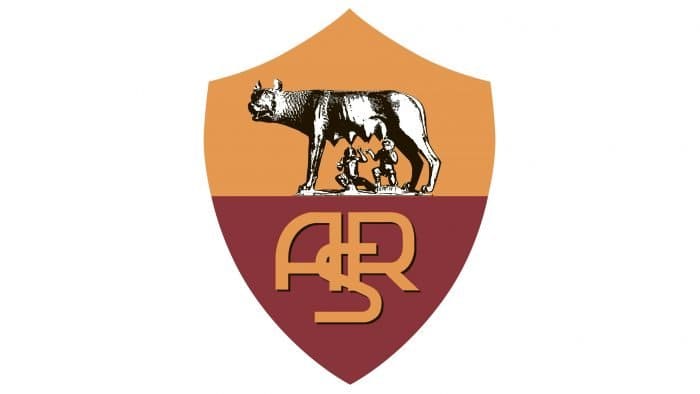 2000 – 2013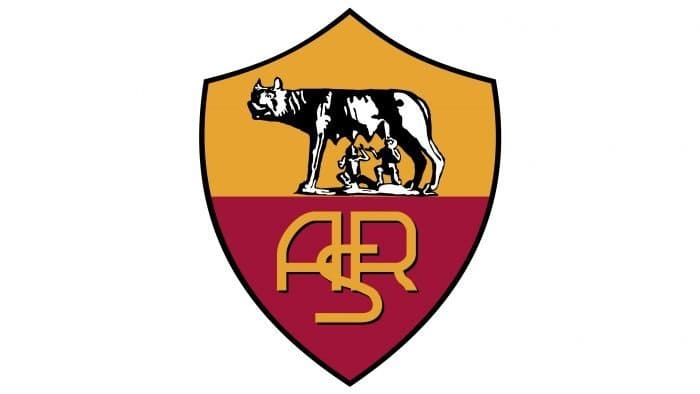 2013 – 2016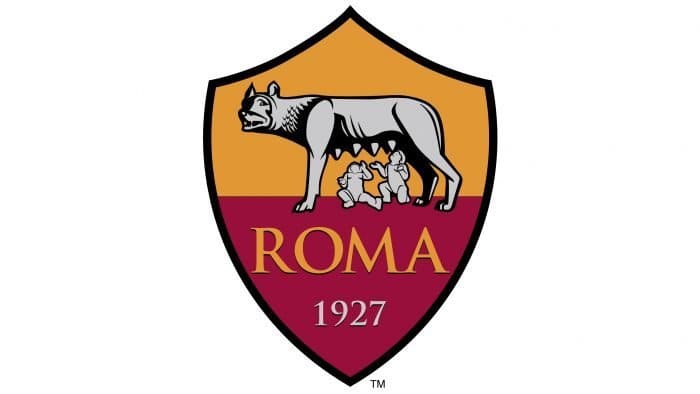 2016 – today

Font and Colors
Roma color codes
Maximum Yellow Red

Hex color:
#f0bc42
RGB:
240 188 66
CMYK:
0 22 73 6
Pantone:
PMS 186 C
Antique Ruby

Hex color:
#8e1f2f
RGB:
142 31 47
CMYK:
0 78 67 44
Pantone:
PMS 187 C
Black

Hex color:
#000000
RGB:
0 0 0
CMYK:
0 0 0 100
Pantone:
PMS Process Black C
Neon Silver

Hex color:
#cacacc
RGB:
63 194 204
CMYK:
60 0 23 0
Pantone:
PMS 420 C