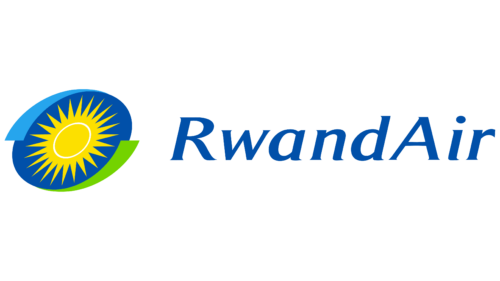 RwandAir Logo PNG
Since its inception in 2002 under the name Rwandair Express, RwandAir has become a dynamic force in the aviation industry, connecting passengers from Rwanda to various destinations around the world. With a focus on safety and reliability, RwandAir has become Rwanda's national flagship airline, operating from its main base at Kigali International Airport.
The vision of RwandAir Express was to create a customer-oriented airline that would contribute to economic growth and tourism development and fill the void left by the discontinuation of Air Rwanda. Starting with leased aircraft and a limited number of destinations, RwandAir Express quickly gained popularity and expanded its fleet and route network.
Through a strategic partnership with Ethiopian Airlines in 2010. RwandAir strengthened its global presence and expanded its operational capabilities.
Safety is RwandAir's top priority, as evidenced by its receipt of the International Air Transport Association's International Safety Audit for Ground Operations (ISAGO) certification. The airline continuously invests in state-of-the-art aircraft, rigorous training programs, and stringent safety protocols to ensure the well-being of passengers and crew.
Meaning and History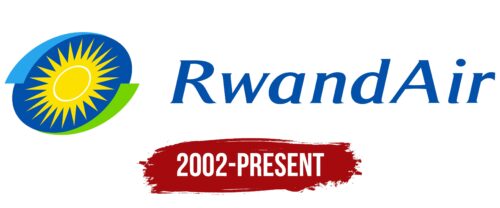 What is RwandAir?

RwandAir, as Rwanda's flagship carrier, is a critical infrastructure for the country's aviation industry. Its main base at Kigali International Airport provides full coverage of domestic and international flights. The airline commenced operations on December 1, 2002, under the name Rwandair Express, with passenger air transportation as its core business.
2002 – today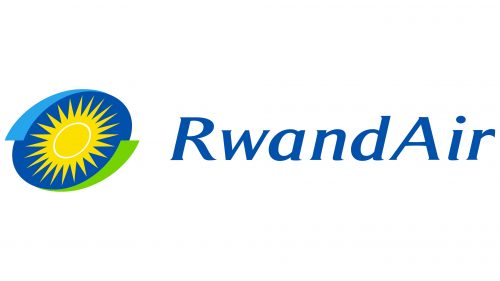 RwandAir is based in sunny Rwanda, so its main symbol is the bright and optimistic sun. The sun is depicted as a yellow oval tilted diagonally and surrounded by a halo of many triangular rays. The dark blue background represents the sky through which airplanes are flying. Two curved stripes, blue and green, create the illusion of movement. It represents constant change and balance. The italic font with serifs chosen for the word mark also reinforces the dynamism of the emblem.
The choice of the sun symbol indicates the airline's geographical location and the positive experience and outlook of its customers. Dynamic design elements such as the sloping sun and curved stripes emphasize the airline's focus on innovation and adaptability. The combination of blue and green stripes speaks to a commitment to environmental responsibility. The italicized serif font adds sophistication, potentially appealing to a wide range of passengers.