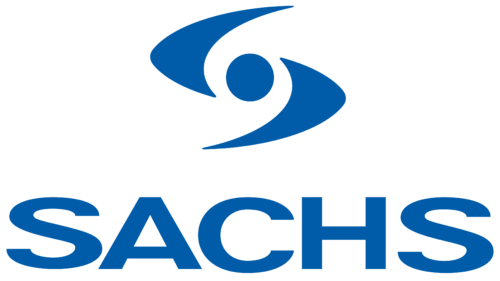 Sachs Logo PNG
The Sachs logo, until the company's closure in 2011, featured an abstract emblem with a small circle and two arc-shaped stripes, forming a stylized letter "S." The brand's name filled the rest of the logo space. It was written in a typeface similar to FunZone Regular by 538Fonts but with elongated glyphs. The color blue was associated with reliability, trust, and stability, crucial qualities for a manufacturer of automotive components.
The abstract emblem in the design, while simple, is quite distinctive. The small circle and the two arc-shaped stripes conjointly create a stylized "S," effectively representing the initial letter of the company's name. This clever use of abstract geometry in the design ensured an innovative and modern impression, leaving an enduring memory of the brand even after its closure.
The color blue was a significant element of this logo. In color psychology, blue symbolizes trust, reliability, and stability – characteristics that are indispensable for a company involved in manufacturing automotive components. The company made a subtle but powerful statement about its commitment to these values by opting for this color.
The brand's name in the logo was written in a unique typeface. Its similarity to FunZone Regular by 538Fonts, but with more elongated glyphs, allowed for a playful yet professional look. This choice of typography added to the logo's visual appeal, contributing to its recognition and recall.
The logo is a combination of thoughtful design solutions that convey the qualities that the brand stands for – trust, stability, and reliability. The design exhibits simplicity, ingenuity, and a commitment to core values, which were instrumental in the brand's success during its years of operation.
| | |
| --- | --- |
| Founded: | 1895 |
| Founder: | Ernst Sachs, Karl Fichtel |
| Headquarters: | Schweinfurt, Germany |
| Website: | aftermarket.zf.com |
Sachs, a German corporation recognized for its specialized automotive components, is a pioneer in the field of drive train elements such as clutch systems, dampers, and torque converters. Established in Schweinfurt, Germany, in 1895 by Ernst Sachs, the company began its journey by crafting bicycle brake pads.
Transitioning into the 20th century, Sachs started manufacturing brakes and motorcycle clutches, gradually extending its product range to encompass automotive components. The company made remarkable progress, introducing the first-ever motorcycle drum brake in 1920, followed by the inauguration of the first motorcycle torsion bar suspension in 1928.
As Sachs continued to innovate, it soon became a crucial OEM (Original Equipment Manufacturer) for prominent German automakers such as Opel, Daimler-Benz, and BMW. Notable advancements by the company over the years include the centrifugal clutch, hydraulic shock absorbers, and the distinctive Sachs shock absorber featuring an integrated coil spring.
In a significant shift, Sachs was bought by Mannesmann AG in 1987 and later incorporated into ZF Friedrichshafen, a significant supplier of drivetrain components. Despite losing its status as an independent brand, Sachs's innovative engineering and technologies continue to enrich ZF's range of automotive systems, including transmissions, clutches, dampers, and more.
Over the years, Sachs has distinguished itself with over 2,000 patents and numerous innovation awards, a testament to its 125+ years of influential presence in the automotive industry. Even today, the Sachs brand name is still visible on ZF's motorcycle clutches, reminding them of its early innovations in motorcycle technology.
Meaning and History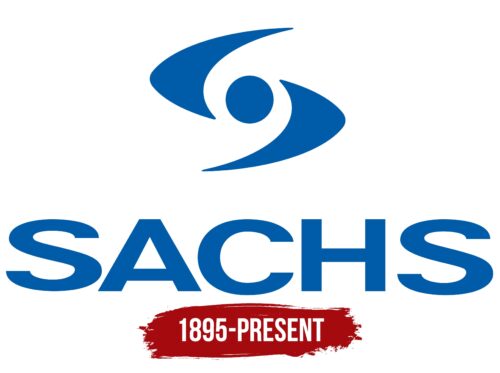 What is Sachs?

ZF Sachs AG, a highly regarded German family enterprise, was founded in 1895 by Ernst Sachs and Karl Fichtel. Starting from humble origins, it has flourished and been operational for over a century from its headquarters in the center of Schweinfurt, Germany. Sachs is an excellent German manufacturer of automotive parts; It specializes in developing and producing advanced components for the powertrain and suspension of vehicles. In its rich history, the company has also been renowned for building reliable ball bearings, innovative motorcycle engines, and unrivaled bicycle parts.
Sachs color codes
Lapis Lazuli

Hex color:
#005ca9
RGB:
0 92 169
CMYK:
100 46 0 34
Pantone:
PMS 2945 C