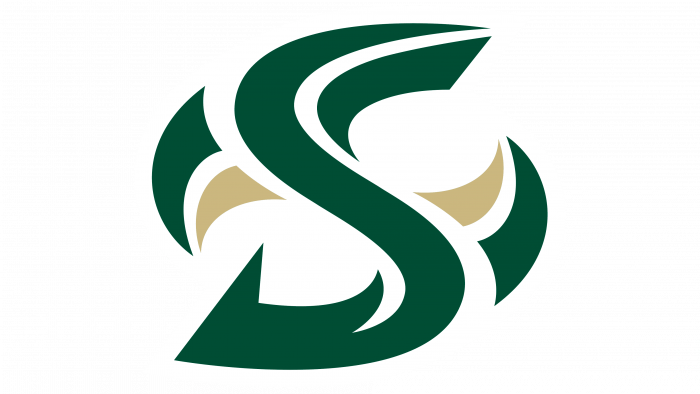 Sacramento State Hornets Logo PNG
The stylized abstract monogram in minimalist style is the modern logo of Sacramento State Hornets, the athletic department of California State University. The emblem is characterized by style and seriousness of execution, with references to the club's mascot retained.
Sacramento State Hornets: Brand overview
| | |
| --- | --- |
| Founded: | 1991 |
| Headquarters: | Sacramento, California, U.S. |
| Website: | hornetsports.com |
Sacramento State Hornets are more than twenty men's and women's teams: football, baseball, softball, volleyball, gymnastics, athletics, tennis, rowing, golf, biathlon, and basketball. They represent California State University, Sacramento, in NCAA Division I intercollegiate competitions. Most sports participate in the Big Sky Conference, but some teams are members of the Big West Conference, American Athletic Conference, and the Western Athletic Conference.
The planned relocation of football players to the Football Bowl Subdivision did not take place – the state refused to fund the construction of a new sports complex. The university could not compensate for the expenses at the expense of students and teachers.
Meaning and History

The Sacramento State Hornets emblems depict the hornet, the main mascot of the university teams. Moreover, there is a clear evolution in the design – the transition from a frivolous cartoon style to modern abstraction.
What is Sacramento State Hornets?

Sacramento State Hornets consists of 21 student teams belonging to California State University. The athletes compete in NCAA Division I, are part of the Big West Conference, and belong to numerous prestigious organizations. The football team and women's volleyball team play in the Western Athletic Conference, while women's rowing competes in the American Athletic Conference.
1991 – 2003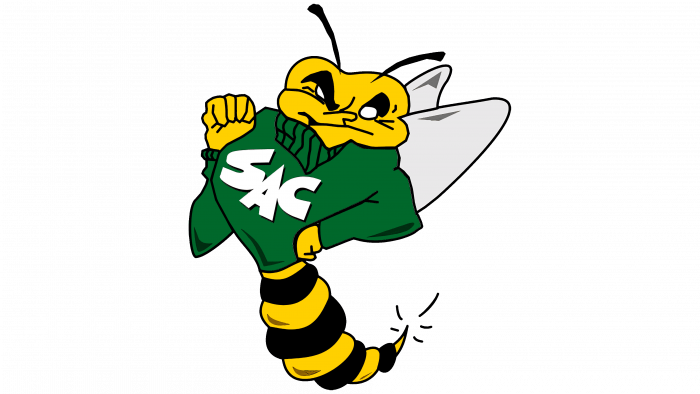 The 1991 logo looks childish: it features a striped yellow and black hornet with a human face and two arms. He is wearing a green sweater with a white "SAC" abbreviation.
2004 – 2005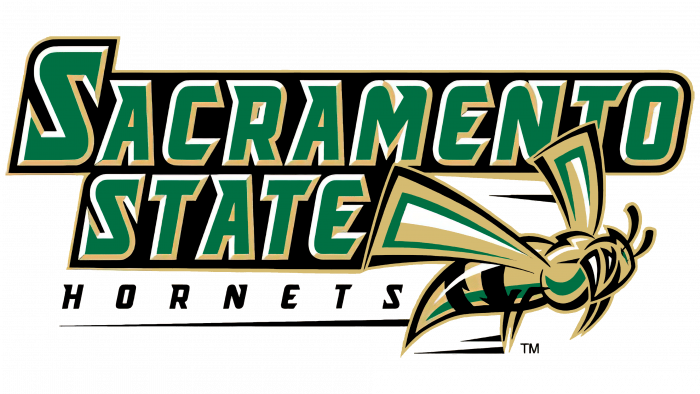 In 2004, a new brand name was adopted. The developers focused on the name of the sports department, so the phrase "Sacramento State Hornets" takes up most of the space. The first two words are written in bold green letters on a black background, making the Hornets appear to be lost in their background. In the lower right corner is a flying hornet with a sharp sting.
2006 – today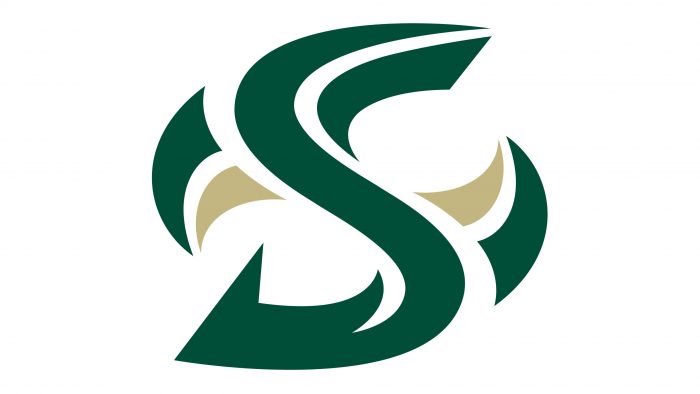 The next redesign of the logo took place in 2006. The authors revised the style, removing the drawing, and inscriptions. Instead, they introduced a stylized "S" with curls and curves. But attentive viewers may notice a hornet's veiled hint: small geometric shapes located on both sides of the letter look like the wings of an insect.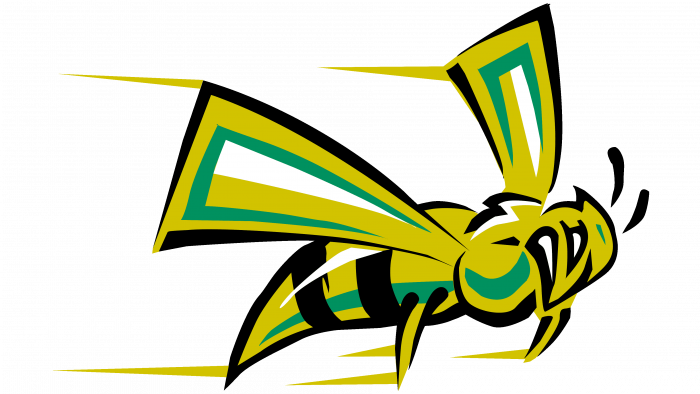 Font and Colors
Sacramento State Hornets color codes
Phthalo Green

Hex color:
#043927
RGB:
4 57 39
CMYK:
93 0 32 78
Pantone:
PMS 3308 C
Sand

Hex color:
#c4b581
RGB:
196 181 129
CMYK:
0 8 34 23
Pantone:
PMS 4525 C