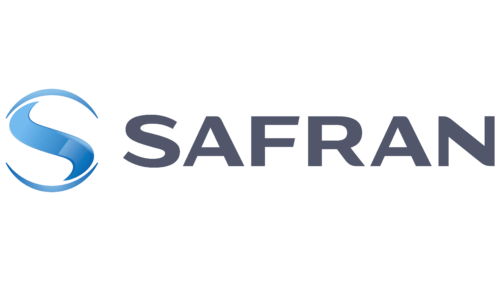 Safran Logo PNG
The Safran logo is a dynamic combination of elements encapsulating the brand's essence. It features a typeface with slanting cuts, smoothed corners, and a stylized "S" symbol. The inclination of the "S" suggests a spinning propeller, and the two thin arcs function as speed lines from its movement. A blue gradient indicates not only the sky but also the reliability of aviation equipment. The company's name is gray, which communicates seriousness and professionalism.
The vibrant dynamism embedded in the design is instantly noticeable. The stylized "S" and the two thin arcs create an image reminiscent of a propeller in motion. This clever design decision directly links the logo to the aviation industry, expressing the company's commitment to this field.
Colors play a significant role in the perception of the logo. The blue gradient not only brings to mind the open sky, a natural symbol for an aviation-focused brand but also carries connotations of reliability. This choice implies a promise of dependability, a quality of paramount importance for any company providing aviation equipment.
Similarly, using gray for the company's name communicates a sense of seriousness and professionalism. Gray is a color associated with stability, maturity, and calmness – qualities immensely appreciated in an industry where precision, reliability, and professionalism are key.
The font used for the company's name is another strategic design element. Its slanting cuts and smooth corners echo the dynamic energy of the propeller symbol. It lends a unique, modern look to the logo, reinforcing the company's position as a forward-thinking industry leader.
Its design choices – from the dynamic stylized "S" to the use of specific colors – all work together to communicate the brand's expertise in the aviation industry, its commitment to reliability, and its professionalism.
| | |
| --- | --- |
| Founded: | 2005 |
| Headquarters: | Paris, France |
| Website: | safran-group.com |
Safran, a French conglomerate with operations spanning the aerospace, defense, and security sectors, emerged from the 2005 amalgamation of Snecma and Sagem. As a company listed on the Euronext Paris stock exchange, it plays a significant role in the global aviation industry.
The company has a substantial presence in the aircraft propulsion sector, thanks to CFM International's collaboration with General Electric (GE) to develop commercial jet engines. Safran's diverse product line extends beyond propulsion systems, featuring aircraft equipment such as landing gears, wheels, brakes, nacelles, avionics, and rocket engines for defense applications.
The company's expansive business portfolio includes cockpit, electrical, passenger, and identification and security solutions. Significant subsidiaries under Safran's wing encompass Morpho, Zodiac Aerospace, Snecma, and Safran Electronics & Defense.
Prominent aircraft manufacturers such as Airbus, Boeing, Bombardier, armed forces, and aviation authorities feature Safran's key clients. With a global workforce of over 90,000 employees spread across more than 30 countries, Safran reported revenues of €15.3 billion in 2021.
Safran takes pride in its considerable investment in research and development. The company owns an impressive portfolio of 30,000 patents and relies on a pool of over 20,000 engineers to continue its innovative trajectory. Tracing its origins back to multiple French industrial groups working on jet propulsion and aerospace equipment as early as the 1930s, Safran has a long history of contributing to the aerospace industry.
Meaning and History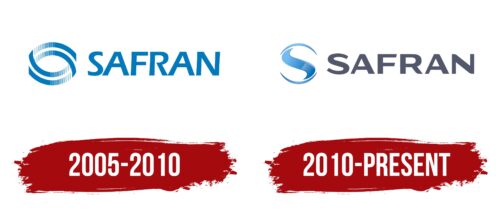 What is Safran?

Safran S.A., a conglomerate hailing from France, has been a driving force in the aerospace and defense technology sectors since its inception in 2005. Originating from the union of SNECMA and SAGEM, Safran has emerged as a prominent entity in creating and producing an extensive range of aerospace and defense apparatus. The company broadened its aviation endeavors through the 2018 acquisition of Zodiac Aerospace.
2005 – 2010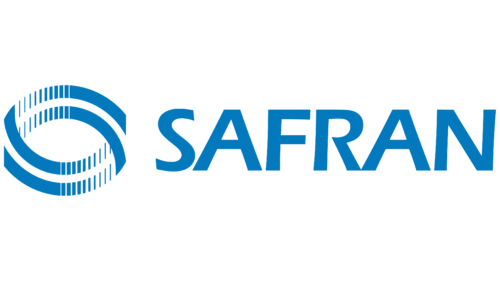 2010 – today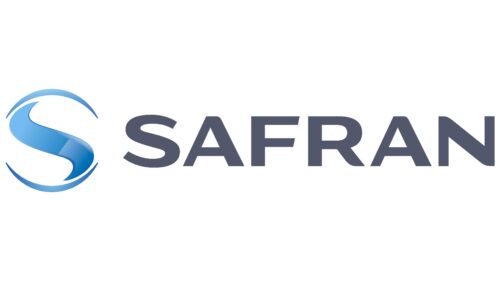 Safran color codes
Marengo

Hex color:
#52566b
RGB:
82 86 107
CMYK:
23 20 0 58
Pantone:
PMS 7545 C
Celestial Blue

Hex color:
#4c9eda
RGB:
76 158 218
CMYK:
65 28 0 15
Pantone:
PMS 299 C