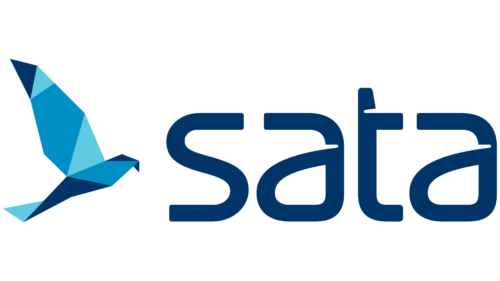 SATA Air Açores Logo PNG
SATA Air Açores: Brand overview
SATA Air Açores plays a key role in the Portuguese aviation industry, offering reliable and efficient air transportation to the enchanting Azores archipelago in the Atlantic Ocean.
In 1941, Sociedade Açoreana de Estudos Aéreos embarked on a mission to make air transportation in the Azores region more affordable.
As air transportation grew in popularity, SATA Air Açores reached new heights by expanding its fleet and operations. The airline increased its capacity and reliability by switching from seaplanes to conventional aircraft.
A turning point came in 1998 when SATA Air Açores merged with SATA Internacional, specializing in medium and long-haul flights. This integration strengthened SATA Air Açores' operations, extending its reach beyond the Azores and connecting the archipelago to various international destinations.
Meaning and History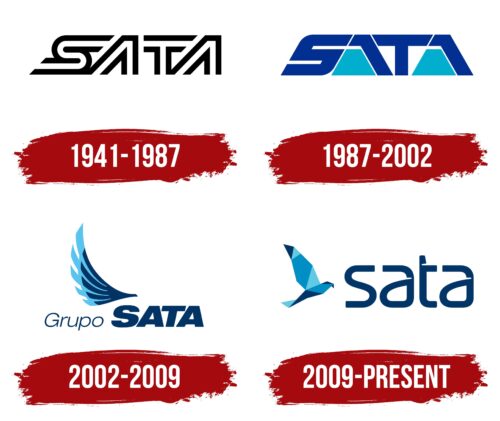 What is SATA Air Açores?

SATA Air Açores was founded in 1941.The Portuguese gem of aviation is based in beautiful São Sebastião, Ponta Delgada, in the Azores, Portugal. The aircraft carrier began its journey focused on serving the Azores, an archipelago known for its special natural beauty and cultural heritage.
1941 – 1987

1987 – 2002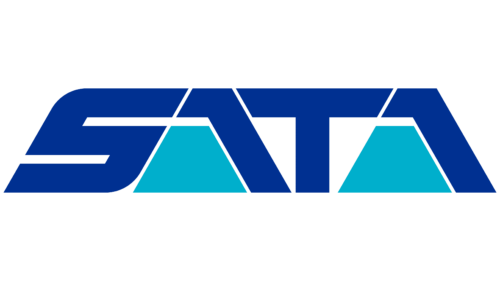 2002 – 2009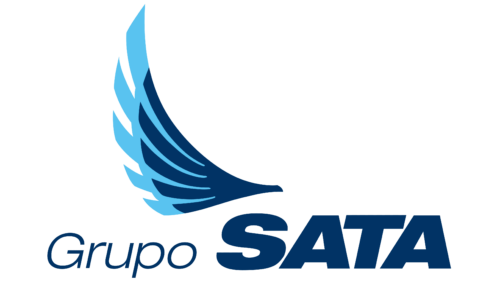 2009 – today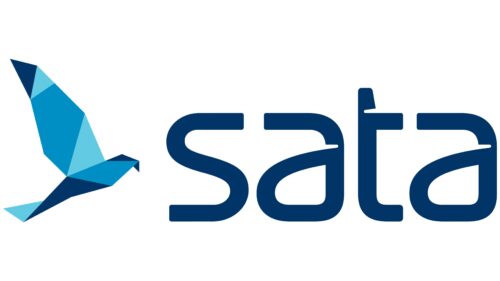 The SATA Air Açores logo utilizes the symbol of the Atlantic sky, the Asor bird, a natural guide that carries passengers across land and water. The bird is depicted in a geometric style consisting of nine shapes: one compound pentagon, one trapezoid, and seven triangles of different sizes, symbolizing the islands of the Azores archipelago. On the right side, there is an inscription made in smooth letters. These letters have smooth curves and beveled in the form of a beak, which allows you to see the head of the bird in the negative space between the glyphs. The font is lowercase, bold, and colored dark blue.
The geometric image of the Açor bird emphasizes the airline's connection to nature and modern design. Smooth letters with beak-like bevels emphasize the theme of the aviary, while the dark blue color symbolizes the depth and vastness of the Atlantic Ocean, through which the airline's route passes.