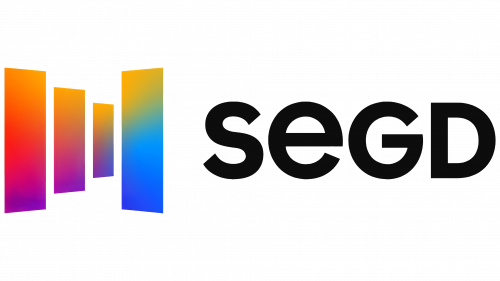 The Society for Experimental Graphic Design (SEGD), a respected global community of professionals ranging from graphic designers and architects to technologists and manufacturers, recently celebrated its 50th anniversary. Over the course of its existence, SEGD has been instrumental in creating memorable experiences that make the connection between humans and the environment.
In August 2023, SEGD's golden anniversary celebration was held in Washington, DC. This annual conference celebrated the organization's rich heritage and unveiled a refreshed brand identity. The design, led by Michael Gericke and his team at Pentagram, reflected SEGD's five-decade evolution.
One look at the SEGD logo provides a glimpse of the community's renewed identity. It features a vibrant kaleidoscope of colors, signifying SEGD's renewed focus on experimental design. It is a marked difference from the previous logo, also created by Pentagram, a shift from two-dimensional graphics to SEGD's dynamic entry into the realm of three-dimensional experimental spaces.
The rebranding includes the foundational phrase: "Designers of Experiences." This phrase, now prominent in SEGD's communications, captures the essence of the organization, emphasizing its members' commitment to creating unparalleled experiences.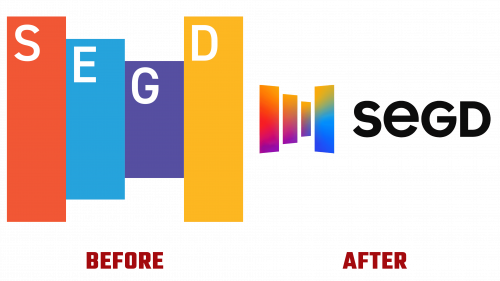 However, the transformation goes beyond mere aesthetics. The comprehensive rebranding includes an updated brand identity, an exclusive color palette, and a revamped website. A unique graphic system has also been developed to ensure optimal compatibility across multiple platforms, from social media channels to multiple print publications.
Since its inception in 1973, SEGD has steadfastly advocated a design ethos centered on the human perception of architectural space. This commitment is reflected in the broad reach of the society, with 46 chapters located in seven regions and ten countries. They share a common aspiration: to improve environments by making them attractive, comfortable, sustainable, and inclusive.
The striking rebranding style, characterized by bold patterns and a vibrant color palette, reflects SEGD's core values. It embodies a message of innovation and inclusivity, reflecting the organization's ongoing mission to redefine the boundaries of experimental design.
Celebrating SEGD's anniversary is not just a journey back in time. It also marks the beginning of a new era where the organization's updated brand identity embodies its founding principles. With this updated look, the Society for Experimental Graphic Design is poised to pioneer the future of design.