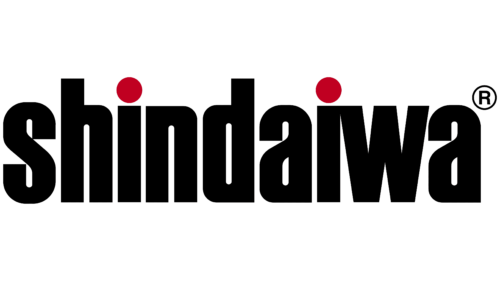 Shindaiwa Logo PNG
The Shindaiwa logo, before the company's merger with Kioritz and the formation of Yamabiko Corporation in 2008, presented a distinct visual style. It featured the company name in a stark black hue, creating an intriguing visual contrast with the dark maroon dots placed over the two "i" s. The letters were so closely together that adjacent "i" and "w" seemed connected. The unique elongated font was reminiscent of Akkordeon Nine from Emtype Foundry.
The logo's aesthetic primarily revolved around the strength of its typography. The decision to feature the brand name in a bold, black color made it the standout element of the design. This element serves as a clear identifier for the company and imbues a sense of strength, authority, and stability, a fitting representation for a corporation known for its durability and performance.
One of the striking aspects of the design was the proximity of the letters. This unique style created an almost inseparable connection between the "i" and the "w." Such a technique symbolize unity and collaboration, qualities integral to the company's ethos.
The dark maroon dots over the two "i" s were a visual surprise in the otherwise black logo. These added a touch of intrigue and differentiation, distinguishing the design from those of competitors. These elements represent innovation and uniqueness, integral to the company's approach to creating superior products.
The elongated typeface, bearing similarities to Akkordeon Nine from Emtype Foundry, contributed to the uniqueness of the logo. The stretched, tall letters suggested growth and upward mobility, aligning with the brand's ambition and forward-thinking approach.
The Shindaiwa logo communicated the brand's values and ambitions through its thoughtful typography and visual contrasts. Despite its simplicity, the design exudes a sense of strength, unity, innovation, and growth, making it a fitting brand representation.
Shindaiwa: Brand overview
| | |
| --- | --- |
| Founded: | 1952 |
| Founder: | Yamabiko Corporation |
| Headquarters: | Japan |
| Website: | shindaiwa.com |
Originating from Japan, Shindaiwa has established itself as a reputable producer of outdoor power equipment, such as chainsaws, trimmers, blowers, and various handheld machines. Shiro Shindai, the company's founder, began the journey in 1952, initially concentrating on creating two-stroke gasoline engines and pioneering Shindaiwa chainsaw models.
Shindaiwa's headquarters is in Takaoka, Toyama, and its offerings are distributed globally under the recognizable Shindaiwa brand. The company caters primarily to professionals like landscapers, arborists, and utility workers who require robust and commercial-grade outdoor machinery.
The Shindaiwa name is synonymous with high-powered equipment with exceptional reliability and reduced vibration. This reputation can be attributed to the patented engine technology that underlies their products. Their broad product spectrum includes brush not only cutters, power brooms, and hedge trimmers but also sprayers, tillers, power wheelbarrows, and a myriad of associated accessories.
In a strategic business move in 2004, Shindaiwa was incorporated into Yamabiko Corporation, another Japanese enterprise specializing in outdoor power equipment. Nevertheless, Shindaiwa maintains its distinct identity as a subsidiary brand under the parent corporation.
Despite being a familiar name in some households, Shindaiwa's machines have a global presence facilitated by an extensive network of dealers providing service and support. A significant portion of the company's resources is channeled into technological advancement, evident by its ownership of over 100 US patents about improvements in two-stroke engine and vibration reduction technologies.
With a history spanning over seven decades, Shindaiwa has solidified its position as a top-tier brand for heavy-duty, professional-grade outdoor power tools, upholding a tradition of excellence and quality.
Meaning and History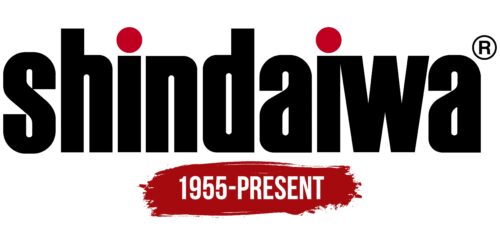 What is Shindaiwa?

Shindaiwa has been a trusted provider of outdoor power tools for more than six decades, renowned for producing iconic trimmers like the T27 and T270. Established by Yamabiko Corporation in 1952, Shindaiwa has consistently showcased its dedication to excellence and functionality, securing a leadership position in the sector.
Shindaiwa color codes
Safety Red

Hex color:
#c00021
RGB:
192 0 33
CMYK:
0 100 83 25
Pantone:
PMS 485 C
Black

Hex color:
#000000
RGB:
0 0 0
CMYK:
0 0 0 100
Pantone:
PMS Process Black C