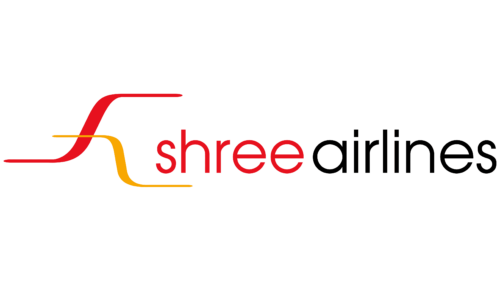 Shree Airlines Logo PNG
Shree Airlines: Brand overview
Kathmandu-based Shree Airlines is the third largest domestic carrier in the country and offers a range of exceptional services, including domestic flights, charter and non-charter flights to remote areas, and cargo charters.
In the 1990s, visionary entrepreneur Banwari Lal Mittal founded Shree Airlines, determined to provide reliable and convenient air transportation to the people of Nepal and beyond. Naming the airline Air Ananya after his beloved granddaughter Ananya Mittal, he set out to make air travel affordable for all.
Shree Airlines offers a variety of domestic airline options that allow travelers to experience the wonders of Nepal. Be it scheduled flights or convenient helicopter charter flights, the airline provides reliable and timely transportation to its passengers.
With charter flights, Shree Airlines has revolutionized travel to remote areas of Nepal. These customized trips are designed for individuals and groups wishing to reach places previously inaccessible by road or other transportation.
In addition, Shree Airlines prides itself on its cargo charter flights, which provide businesses and organizations with a reliable and efficient way to transport goods and necessities.
Meaning and History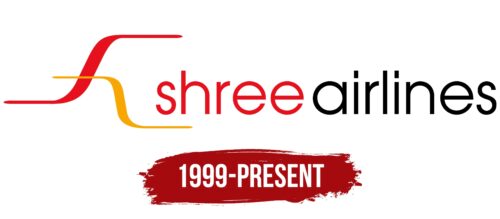 What is Shree Airlines?

Based in Kathmandu, Nepal, Shree Airlines is well known for its domestic services, including its helicopter charter flights. This Nepali company, whose name translates to "revered" or "holy" in English, made its first flight in 2002 as a helicopter operator providing basic services to remote regions of the country. In 2017, the airline switched to airplanes, becoming Nepal's third operator of Bombardier CRJ series aircraft.
1999 – today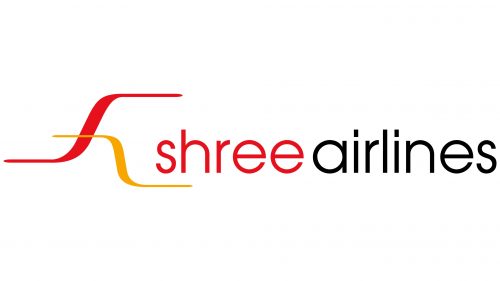 Cheerful disposition, customer friendliness, and a comfortable environment, above all, are symbolized by the logo of Shree Airlines. This Nepali company has visualized its concept with elegantly curved lines. Two intersecting stripes are located in front of the name and are shaped like an "S" with elongated ends. The wavy stroke in the foreground is turned to the left and colored yellow. The second element is colored red, serves as a background, and is turned to the right. The name is typed in an elegant sans-serif font, thin and flowing. The two parts of the title are separated by color.
Yellow and red symbolize optimism and passion, respectively, which is in line with the company's ethics. The elegant font used in the airline's name suggests sophistication and is meant to appeal to customers seeking a high-quality travel experience. The use of curved lines emphasizes the brand's commitment to fluidity and lightness, reflecting the company's desire for a carefree and comfortable air travel experience.