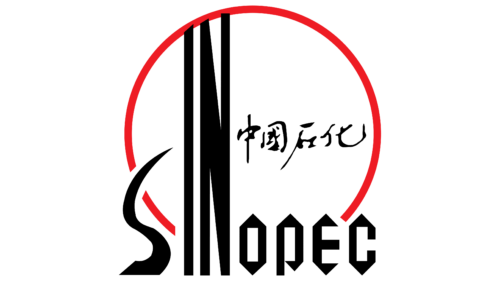 Sinopec Logo PNG
Sinopec, China Petrochemical Corporation, is a well-known oil and gas enterprise headquartered in Beijing, China. It is one of China's largest integrated energy and chemical companies, securing its place among the world's leading companies.
Sinopec was officially established in 2000 as a result of the reorganization of China Petrochemical Corporation. It operates as a state-owned enterprise whose core businesses are oil and gas exploration, refining, marketing, petrochemicals, chemicals, and fertilizers.
Under the Sinopec brand, the company maintains an extensive network of more than 30,000 gasoline stations across China. These gas stations offer a variety of fuels, including gasoline, diesel, and jet fuel. Sinopec also operates large refineries and chemical plants located throughout China with a capacity of approximately 3 million barrels per day.
Sinopec's influence is not limited to China. It controls major oil fields and domestic operations and has significant assets in regions such as the Middle East, Africa, South America, Russia, and Central Asia.
As one of the largest employers in its industry, Sinopec employs more than 350,000 people. The company's significant scale and success have allowed it to consistently rank among the Fortune Global 500 in terms of revenue.
In 2021, the company's revenue totaled $407 billion and net profit reached $10 billion. In addition, Sinopec produces approximately one-fifth of all Chinese refining.
Sinopec's industry involvement goes beyond its core business and includes initiatives in the energy sector such as exploration, pipeline development, engineering construction, research, and logistics.
Meaning and History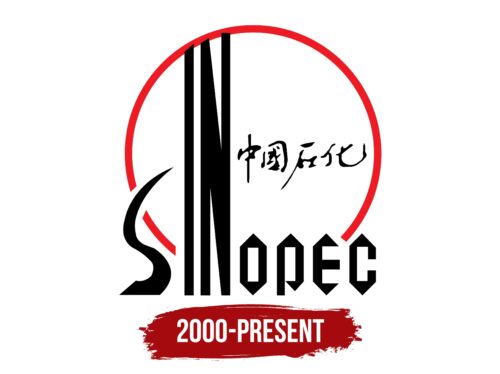 What is Sinopec?

Sinopec, a Beijing-based state-owned corporation, has become one of the leaders in the global energy industry since its founding in 2000. Engaged in the production, refining, and commercialization of oil and gas raw materials, China Oil and Gas Corporation, commonly known as Sinopec, has gained a significant position in the industry by providing energy solutions for international clients.
2000 – today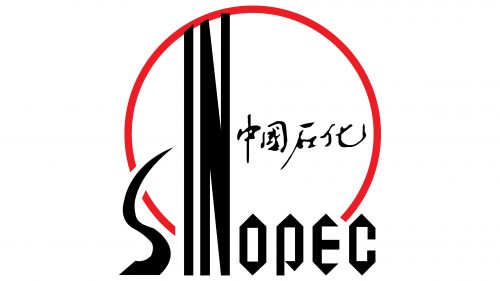 The gothic design of the logo is not exactly what one would expect from a petrochemical company. However, that is what makes it special and hard to forget. The letter "S" looks like a curved sickle, the letters "I" and "N" are elongated in height, and all other letters have sharp triangles. Black Japanese characters have been added to the English word, as Sinopec is a Japanese company. The background shows a large red sun-like circle that stops just where the lettering begins.
The color of the sun circle seems to echo the red color of the Japanese flag. The combination of Gothic letters with Japanese writing gives the impression of mixing two different styles, like grape juice and orange juice. It makes you look again, and it helps you memorize it.
Sinopec color codes
Pigment Red

Hex color:
#ee1c24
RGB:
238 28 36
CMYK:
0 88 85 7
Pantone:
PMS Bright Red C
Black

Hex color:
#000000
RGB:
0 0 0
CMYK:
0 0 0 100
Pantone:
PMS Process Black C