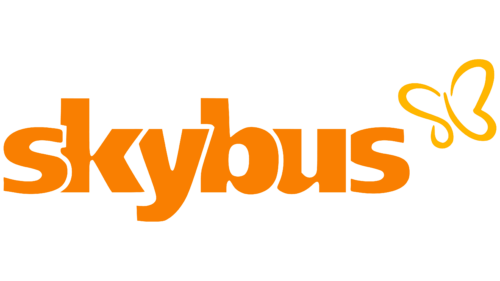 Skybus Airlines Logo PNG
Skybus Airlines: Brand overview
In the early 2000s, an airline with a bold vision aimed at revolutionizing air travel in the United States emerged in Columbus, Ohio. Skybus Airlines Inc., inspired by Europe's Ryanair model, sought to provide affordable air travel and become the lowest-cost airline in the country.
Skybus Airlines sought to differentiate itself by implementing a disruptive business model. Following Ryanair's lead, they focused on unserved routes to become the leading airline in these markets in the absence of stiff competition.
After months of hard work, Skybus Airlines achieved its goal and became a scheduled airline on March 15, 2006. A major milestone was the FAA certification on May 10, 2007, which allowed the airline to take to the air, a testament to its commitment and determination.
Skybus wasted no time and began selling tickets on April 24, 2007, after receiving a waiver. On May 22, 2007, the airline made its grand entrance, launching from Columbus with the exciting promise of a new era of affordable travel.
Skybus Airlines set out to revolutionize low-cost travel with innovative revenue-generating strategies. By turning its airplanes into flying billboards, it offered companies the opportunity to showcase their brands to millions of passengers.
Despite its meteoric rise, Skybus Airlines faced an unexpected collapse. On April 4, 2008, the airline stunned everyone by announcing the next day that it would cease operations.
Meaning and History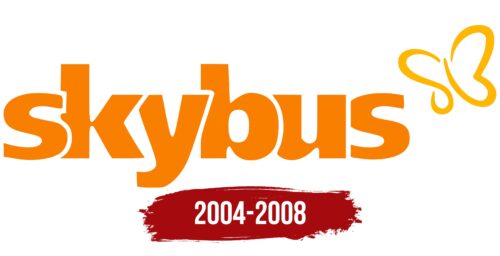 What is Skybus Airlines?

Skybus Airlines is a low-cost carrier based in Columbus, Ohio, United States. Founded in 2004 and launched in 2007, the airline quickly gained a reputation for low-cost flights connecting the Midwest to various regions of the country. Despite its potential, the carrier faced a number of setbacks, primarily caused by the economic downturn and rising fuel prices. This led to the company ceasing operations in 2008 after only one year of full operation.
2004 – 2008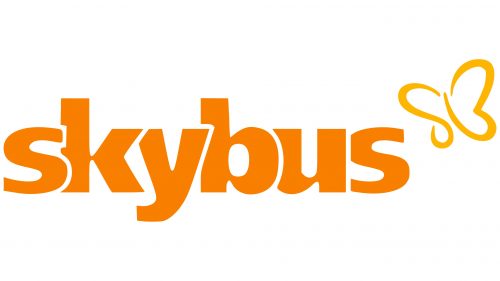 The informal logo design of this airline inspires optimism and promises joyful moments spent on board the airplane. This mood is conveyed by the orange color, the butterfly at the end of the inscription, and the cartoon-style letters. The font is very large and rounded. Smooth curves are missing only in the letter "k," but it still looks friendly. The glyphs overlap each other, partially overlapping each other.
The orange color symbolizes enthusiasm and energy, which is quite in line with the optimistic tone of the airline. The butterfly is a symbol of transformation and lightness, which speaks to the transformative experience the airline seeks to offer. The overlapping glyphs give the logo a playful and dynamic element, emphasizing the effortlessness and fun of flying.