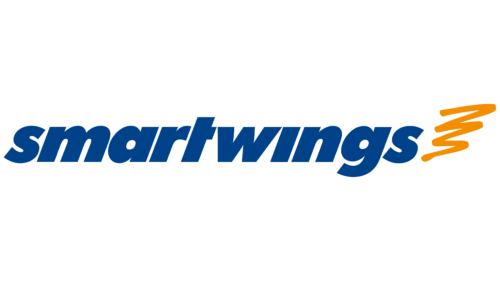 Smartwings Logo PNG
Smartwings: Brand overview
Since its inception, Smartwings, a.s. (formerly Travel Service, a.s.) has made its mark in the aviation industry. Operating as a low-cost leisure airline, Smartwings has established its headquarters at Prague Václav Havel Airport and strengthened its position as the largest airline in the Czech Republic. With scheduled and charter flights to tourist destinations and aircraft rentals, Smartwings has expanded beyond the country's borders, opening subsidiaries in Poland, Hungary, and Slovakia, as well as owning a significant stake in Czech Airlines.
In March 1997, Travel Service took to the air in an effort to meet the growing demand for affordable travel by offering quality services at competitive prices.
Travel Service's transformation into a major player in the air transportation sector in the Czech Republic was unusual. With its modern fleet of aircraft and efficient operations, Travel Service has gained a significant market share in the Czech Republic.
In 2018, Travel Service underwent a significant transformation by rebranding and transforming into Smartwings.
Smartwings continues to expand its horizons and grow its service portfolio through strategic partnerships and subsidiaries. The alliance with Czech Airlines, which has a 30% share, offers Smartwings significant opportunities by providing seamless connections to long-haul destinations as part of an expanded network.
Meaning and History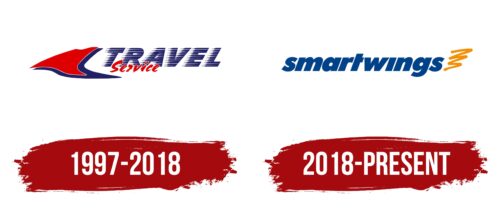 What is Smartwings?

Founded as Travel Service, a.s., Smartwings has since grown into the largest airline in the Czech Republic. This Czech budget airline, headquartered at Prague's Václav Havel Airport in Ruzyně (6th district of Prague), offers a wide range of aviation services, emphasizing its flexibility and customer-oriented approach. The airline operates scheduled and charter flights, mainly to tourist destinations, using wet and dry leasing of its aircraft from other airlines.
1997 – 2018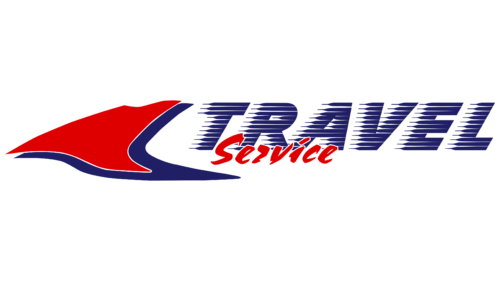 2018 – today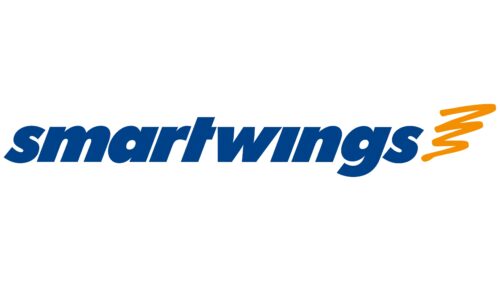 Smartwings Airlines has taken an unconventional approach by refusing to use a bird or airplane emblem. Instead, their symbol is an orange zigzag line. This shape conveys the dynamism inherent in air travel. Thanks to its bright color and soft contours, the stripe resembles the reflection of sunlight on water. In order to avoid excessive romanticism of the logo, the designers supplemented it with a bold blue font. The brand name is typed in lowercase letters with a noticeable slant to the right.
The decision to abandon traditional aviation symbols such as birds and airplanes reflects the desire to distinguish the brand in a crowded market. The orange zigzag line is not just an aesthetic choice; it also reflects a spirit of innovation and flexibility. Bold blue lettering serves as the foundation of the design, contrasting with the lighter and fancier orange elements and lending seriousness to the entire visual identity.