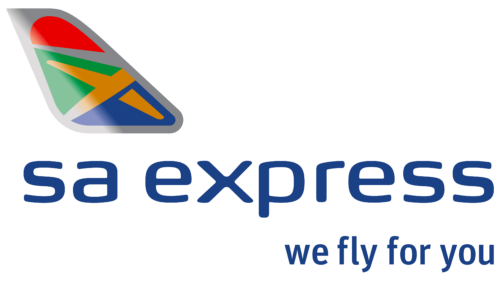 South African Express Logo PNG
South African Express: Brand overview
Since its inception in 1994, South African Express Airways (SA Express) has been transporting passengers to various destinations in South Africa and beyond. As a state-owned airline, SA Express is proud of its strategic alliance with South African Airways, working to provide passengers with reliable and convenient air transportation. With over 25 years of experience in the industry, SA Express plays an important role in regional aviation.
In 1994, the government established SA Express as a state-owned subsidiary of South African Airways (SAA). The aim of this move was to create a regional airline capable of providing efficient and reliable service to domestic and international passengers.
Taking to the skies with Bombardier Dash 8 aircraft, ideally suited for short-haul and regional flights, SA Express set out to connect South Africa's major cities and towns.
SA Express quickly developed into a leading regional airline, expanding its route network to a number of destinations.
Over the years, SA Express has consistently modernized its fleet of aircraft to maintain the highest standards of safety and passenger comfort. In addition to Bombardier Dash 8 aircraft, the airline has added larger Embraer ERJ 135 and ERJ 145 aircraft to its fleet.
In 2018, the temporary suspension of the airline's operating license created significant hurdles, raising concerns about the airline's reinstatement. Fortunately, the South African government stepped in and initiated a reorganization process to revive SA Express.
SA Express continues to soar in the South African aviation industry, resiliently enduring all adversity.
Meaning and History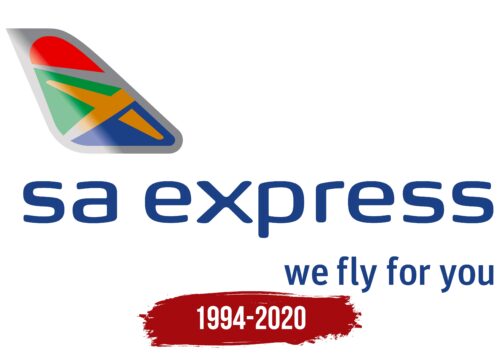 What is the South African Express?

South African Express, known as SA Express, began operations on April 24, 1994. It is a state-owned airline based in South Africa. As a regional airline, it connected South Africa's secondary cities with major transportation hubs, making it an integral part of the country's aviation ecosystem. Throughout its years of operation, the airline grew steadily, adding routes and increasing its fleet of aircraft. The company faced financial difficulties and, despite government support, eventually ceased operations.
1994 – 2020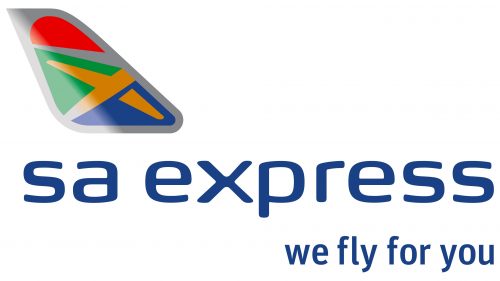 The logo is strikingly colorful, conveying the vibrant colors of the South African region. The flowing lines present in both the graphics and the text give it a distinctive feel. The upper part depicts a vertical section of the aircraft's tail section, outlined in four colors: red, green, blue, and gray. Also depicted is a fragment of a yellow airplane. On the surface of the emblem, evenly distributed numerous inscriptions. The largest of them reads: "SA Express," where the abbreviation means "South African." Below is the slogan.
The choice of red, green, and blue colors is an intentional allusion to the national flag, conveying a sense of national pride or identity. The presence of the yellow aircraft piece adds another layer of visual interest and symbolizes optimism or positivity. Numerous inscriptions, including the tagline, indicate that the logo serves a variety of communication purposes, from brand identification to articulating the company's mission or values.