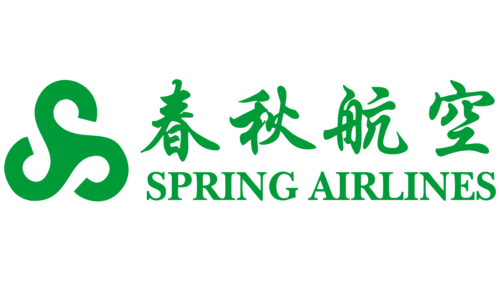 Spring Airlines Logo PNG
Spring Airlines: Brand overview
Since its founding in 2004, Spring Airlines Co., Ltd. has left an indelible mark on the aviation industry, becoming one of the world's leading low-cost carriers headquartered in Shanghai, China.
A major milestone in the history of Spring Airlines was July 12, 2005, when the airline received its first Airbus A320 aircraft, previously operated by Lotus Air, at Shanghai Hongqiao Airport. This event came after the company was approved as a low-cost carrier on May 26, 2004.
Just six days later, on July 18, 2005, Spring Airlines operated its first flight from Shanghai to Yantai.
Not stopping there, Spring Airlines reached another milestone in July 2009 when the General Administration of Civil Aviation of the People's Republic of China granted the airline permission to operate international routes.
On July 29, 2010, Spring Airlines took a huge leap forward when it opened its first international route connecting Shanghai to Japan's Ibaraki Airport, located just 80 km from Tokyo.
Spring Airlines is headquartered in the heart of Shanghai's Changning district, in the Homeyo Hotel, which is fitting for the airline's name in Chinese, "Spring Autumn Airlines," which embodies the spirit and essence of its homeland.
Meaning and History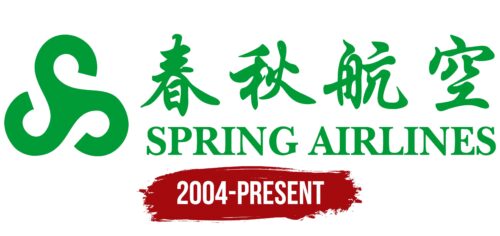 What is Spring Airlines?

Spring Airlines is a well-known low-cost carrier in China, headquartered at the Homeyo Hotel in Shanghai's Changning district. It debuted in the airline industry in 2005, aiming to make air travel more affordable for the general public. The airline has an extensive network covering many domestic and international routes. The company continues to expand and is now a well-known name in the Asian aviation market.
2004 – today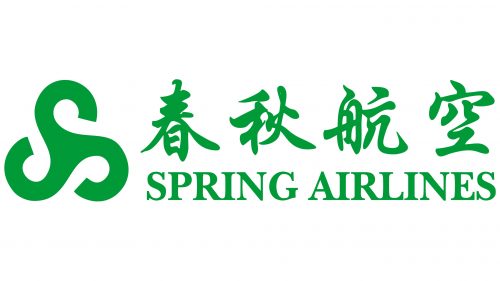 The logo is distinguished by the color green, symbolizing harmony, balance, and safety. The main element is the triskelion, an ancient symbol of spirituality consisting of three curved lines converging at one point. Although they do not resemble spirals in their classical form, they still demonstrate the rotational symmetry of air currents. They also evoke the image of an airplane or helicopter propeller. On the right side is a two-level inscription. In the upper part is the name written in hieroglyphics, and in the lower line is its English version.
The green color and the triskelion combine to convey the brand's focus on environmental sustainability and spiritual integrity. The triskelion symbolizes constant movement and progress, which is very relevant to the aviation industry. The bilingual inscription indicates global reach and cultural inclusiveness.