SUGAR Cosmetics Logo PNG
SUGAR Cosmetics: Brand overview
In 2015, SUGAR Cosmetics, the brainchild of Vineeta Singh and Kaushik Mukherjee, was born in the bustling city of Mumbai, India. Established primarily online, the brand sought to combine quality and affordability, targeting a largely young female audience in India.
The brand's momentum intensified when it received financial backing from venture capitalists like A91 Partners and support from previous investors. This infusion of capital played a crucial role in the growth of the brand. Over time, SUGAR has expanded from simple cosmetics to a range of beauty products, including skin care, hair care, and perfumes. Noteworthy is the bright and modern packaging, which has resonated with the target audience.
Utilizing the power of social media, the brand has actively leveraged influencer campaigns and built a community of loyal beauty fans. The brand's success in e-commerce has not gone unnoticed, making it a prominent seller on platforms such as Nykaa and eventually taking its territory in conventional and stationary stores.
In 2019, SUGAR expanded beyond India and started operations in countries like UAE, Nepal, and Bangladesh with ambitions to expand internationally further. As the world faced the unprecedented challenges of the 2020 pandemic, SUGAR seamlessly transitioned into virtual events and live shopping, ensuring constant customer engagement.
Today, the brand prides itself on its broad reach, touching the lives of more than two million customers and generating daily sales of more than 10,000 products. Despite being digitally savvy, the company still appeals to Generation Z and Millennials. The company is constantly innovating with new products that cater to the evolving tastes of its audience. SUGAR holds a special place in the expanse of Indian cosmetics, directly competing with giants like Lakme and M.A.C.
Meaning and History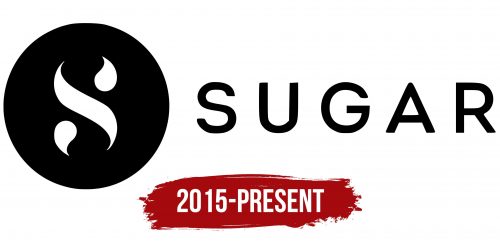 What is SUGAR Cosmetics?

SUGAR Cosmetics is an online platform that provides a wide range of cosmetics, skincare, hair care, and fragrance products that combine premium quality and affordability. With a significant customer base in India, SUGAR Cosmetics has carved a niche for itself amongst beauty connoisseurs.
2015 – today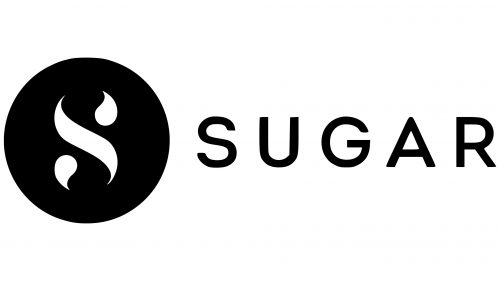 Elegant and mysterious are the first thoughts when looking at this logo. What intrigues is the stylish icon placed in front of the text. It is large, round, colored in black, through which fragments of the white letter "S" show through. Two drop-shaped dots and a curved middle are clearly visible in the letter "S." To the right is the title. It is characterized by the wide spacing between letters, absence of serifs, boldness, and strict geometric form. The text is centered in relation to the graphic element.
The logo resembles a secret club, which must be entered by a special password. The large dark circle with the letter "S" peering through it is like a spyglass peering into the world of high-end stuff. The title on the right is like the last piece of the puzzle that makes you say, "Ah, now I get it."
SUGAR Cosmetics color codes
Black

Hex color:
#000000
RGB:
0 0 0
CMYK:
0 0 0 100
Pantone:
PMS Process Black C