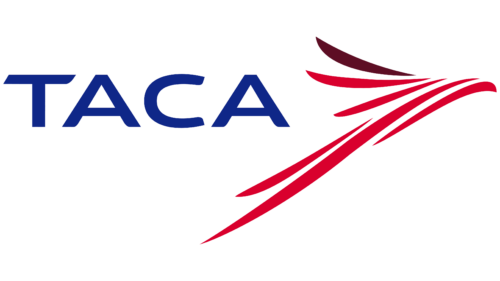 TACA Logo PNG
Over its 75-year history, Transportes Aereos del Continente Americano (TACA) has carved out a niche as a reliable and well-known provider of aviation services. Renamed Avianca El Salvador, it proudly represents El Salvador as its flagship carrier and is one of seven nationally branded airlines within the esteemed Avianca Group.
Founded in 1931 as Transportes Aéreos Centro Americanos, TACA Airlines was initially focused on developing connections within Central America.
In 2009, TACA and Avianca merged in a grand merger that marked a seismic shift in air transportation in Latin America. The goal of combining the two airlines was to create an unrivaled, comprehensive, and efficient service for their valued passengers by synergizing their strengths. For four years, while the transformation took place, TACA operated independently. Finally, on May 21, 2013, the climax came, ushering in a new era of air travel in Latin America.
TACA, whose history spans more than 80 years, is the second longest-established airline in Central America and the Caribbean.
Meaning and History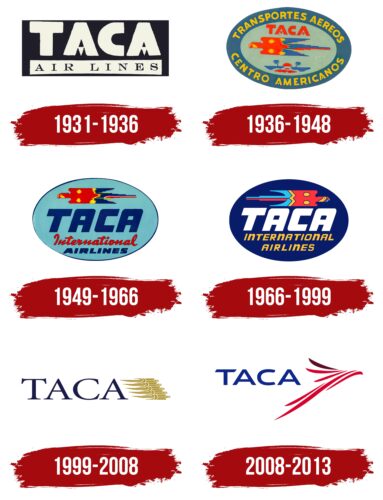 What is TAСA?

TACA, officially known as Transportes Aereos del Continente Americano, got its start in El Salvador. The airline is deeply rooted in Central American history, providing a vital link between North and South America since its founding in 1931. Throughout its history, the airline has undergone many expansions and downsizing, most notably expanding to several destinations in the Americas.
1931 – 1936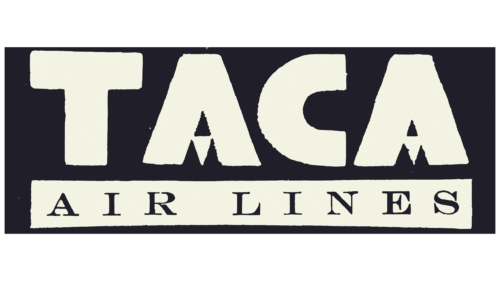 1936 – 1948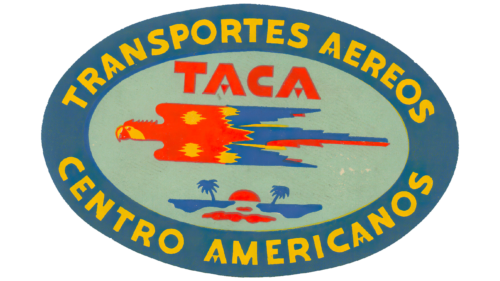 1949 – 1966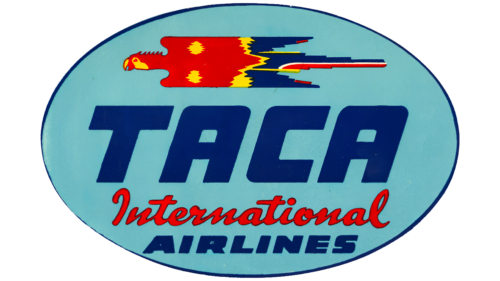 1966 – 1999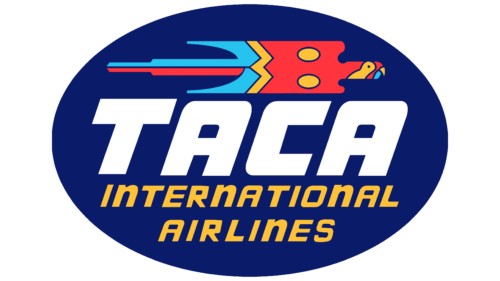 1999 – 2008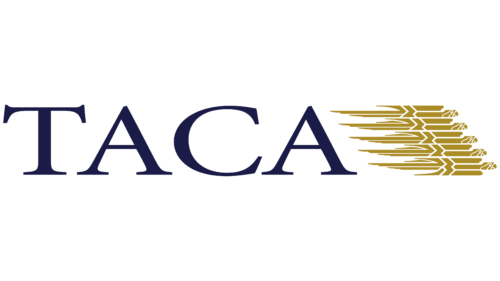 2008 – 2013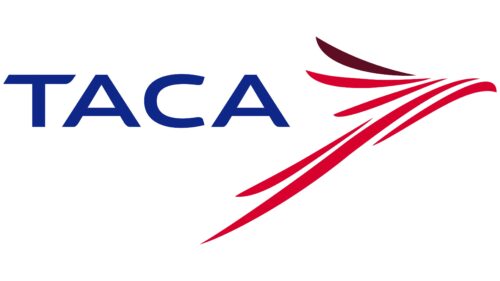 The logo of the second oldest airline on the South American continent, which merged with Avianca, features a stylized bird. The bird is located to the right of the name and pleases the eye with its colorful plumage. The abstract image consists of six narrow and elongated stripes, each of which occupies its own special place. The stripes have pointed ends and smooth outlines. On the left is the bearer's name in a formal style. The letters are geometric smooth, with sharp ends resembling peculiar serifs. The symbol is colored in three shades: blue, dark maroon, and red.
The use of bright colors in the bird symbolizes the dynamism and vitality of the airline. The formal and geometric letters of the company's name contrast with the abstract design of the bird, reflecting the balance between tradition and modernity. The presence of three colors symbolizes the airline's versatility and its ability to cater to different customer needs. The contrast of the bird and text styles creates a compelling visual harmony, making the logo memorable.