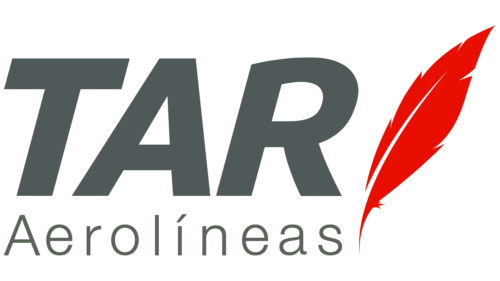 TAR Aerolineas Logo PNG
TAR Aerolineas: Brand overview
Created in 2011 with the goal of revolutionizing regional air travel, TAR Aerolíneas has quickly become a prominent player in the Mexican aviation industry. Headquartered in Queretaro, TAR Aerolíneas operates strategic flights from major cities such as Guadalajara, Monterrey, and Puerto Vallarta and offers scheduled flights to 34 domestic destinations.
In April 2012, Link Corporación Áerea received authorization from the Mexican government to operate scheduled flights, which set the stage for the emergence of TAR Aerolíneas. Seizing the opportunity, Link immediately purchased three Embraer ERJ 145 aircraft, each seating 50 passengers, and prepared to make a name for itself in the aviation industry.
The long-awaited launch of TAR Aerolíneas took place on March 3, 2014, when the airline flew from Queretaro to Guadalajara, marking the beginning of a transformative journey.
Since its first flight, TAR Aerolíneas has experienced rapid growth, expanding its route network to 19 Mexican destinations and operating a fleet of 12 Embraer ERJ 145 aircraft.
From humble beginnings in 2011, TAR Aerolíneas has quickly become a prominent force in the Mexican aviation industry. With a growing fleet and an expanding network of destinations, the airline continues to conquer new heights.
Meaning and History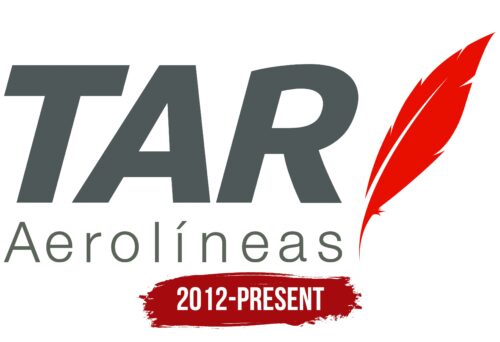 What is TAR Aerolines?

TAR Aerolíneas, known as Link Conexión Aérea, S.A. de C.V., is an organization deeply rooted in the world of regional aviation in Mexico. Based in Queretaro, the capital of the state of the same name, the company began operations in 2012, making it one of the newest players in the industry. Despite its relatively recent emergence, the company has made significant strides in connecting different regions of Mexico, quickly establishing a strong network of destinations.
2012 – today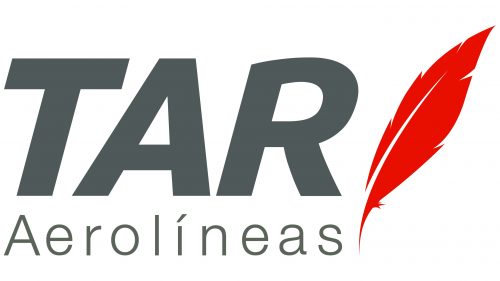 A Mexican airline demonstrates its aviation identity with a large red feather. The feather conveys the lightness of air travel, high comfort, and reliability. The feather is both broad and refined, with sharp elements that give it elegance. The title, on the other hand, is characterized by its restrained color and solid solidity. The text is divided into two lines and is colored in gray. The upper letters are bulky, italicized, and particularly bold, while the lower letters are narrow, straight, and thin. None of the letters are serifed.
The red feather serves as a colorful symbol that immediately attracts attention and engages the audience. The contrast of styles between the feather and the company name creates an interesting dichotomy that is probably intended to convey both the excitement and reliability associated with air travel. The use of gray in the text suggests a degree of sophistication, which, when combined with the bright red of the pen, creates a well-balanced visual effect. The absence of serifs in the text emphasizes a modern approach to design, which is in line with the airline's vision for the future.