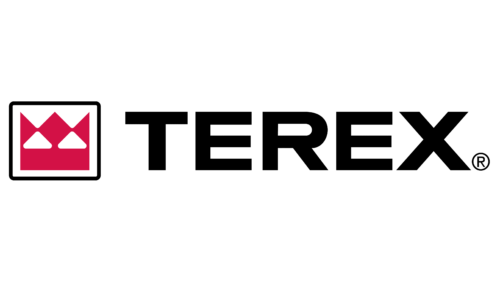 Terex Logo PNG
The Terex logo is a distinct visual emblem of geometric shapes, specifically a burgundy rhombus, two triangles, and one rectangle, all set within a white square with a thin black border. Rather than being a simple abstract pattern, this design serves as a stylized crown – an embodiment of the company's aspiration for unrivaled leadership in the industrial machinery sector. The brand name communicates a sense of balance due to its bold font featuring evenly lined letters of uniform thickness.
The burgundy rhombus symbolizes stability, strength, and reliability. These qualities, vital in the industrial machinery industry, reflect Terex's commitment to delivering durable and dependable products. The rhombus forms the base of the crown, signifying that these values are foundational to the company.
The two triangles and the rectangle, contributing to the crown structure, each hold symbolic meanings. Triangles generally signify progression and direction, underscoring Terex's commitment to constant advancement and setting the course in its field. The rectangle reflects the company's integrity and consistent performance.
The crown, the main element in the logo, stands as a testament to the brand's ambition. It aims to hold a dominant, leading position in the industrial machinery world, similar to how a crown signifies rule and authority.
The visual presentation of the company's name, using a bold and balanced font, further enhances the message conveyed through the logo. The uniform thickness of the letters symbolizes equality, emphasizing that all aspects of the company's operations are equally important in achieving its goals.
| | |
| --- | --- |
| Founded: | 1933 |
| Founder: | George Armington |
| Headquarters: | Norwalk, Connecticut, U.S. |
| Website: | terex.com |
Hailing from the United States, Terex is a distinguished manufacturing company that produces lifting and material handling equipment. These are primarily used in various sectors, including construction, infrastructure, mining, transportation, etc. The company was established in 1933 by George Armington and was originally known as the General Supply and Equipment Company.
Norwalk, Connecticut, serves as the headquarters for Terex, which also oversees manufacturing facilities spread out across the globe. The company's product portfolio includes diverse equipment such as cranes, aerial work platforms, materials processing machinery, rough terrain lifts, and port solutions. These products are sold under recognized brands like Terex, Genie, Powerscreen, and Demag.
Apart from manufacturing, Terex also offers rental services, sales, and support services for its products. Terex equipment is vital in numerous global projects spanning road construction, mining, refining, and utilities.
Over the years, the company's growth has been facilitated both organically and through strategic acquisitions of brands such as PPM, Eagle Crusher, Atlas, and CMI. Terex's workforce comprises around 19,000 employees, and its operations extend to approximately 50 countries. In 2021, the company reported net sales of $3.9 billion, showcasing its strong market presence.
At the core of Terex's mission is enhancing productivity and safety on job sites. It aims to accomplish this through its range of lifting, positioning, and material handling equipment solutions. In 2016, the company decided to streamline its focus by selling its construction business to Volvo. This strategic move allowed Terex to concentrate more intensely on its core areas, namely lifting, aerial work platforms, and cranes.
Meaning and History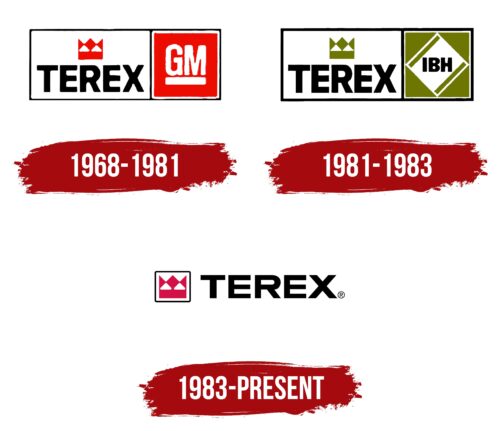 What is Terex?

Since its establishment in 1933, Terex Corporation has established a leadership position in supplying inventive lifting and material-handling solutions across diverse sectors. The brainchild of George Armington, Terex has maintained its headquarters in Norwalk, Connecticut, U.S., consistently aiming to offer optimal solutions to its clientele.
1968 – 1981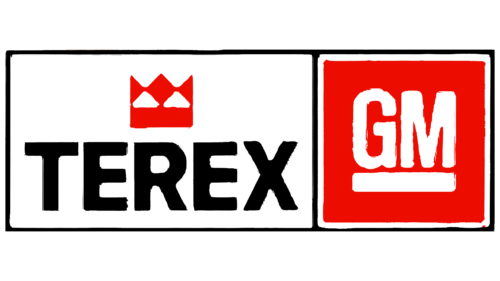 1981 – 1983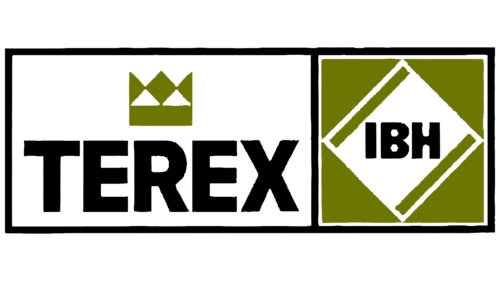 1983 – today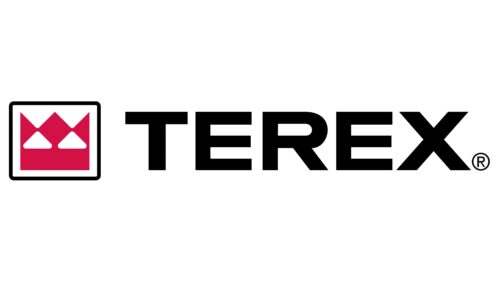 Terex color codes
Spanish Carmine

Hex color:
#d31146
RGB:
211 17 70
CMYK:
0 92 67 17
Pantone:
PMS 192 C
Black

Hex color:
#000000
RGB:
0 0 0
CMYK:
0 0 0 100
Pantone:
PMS Process Black C