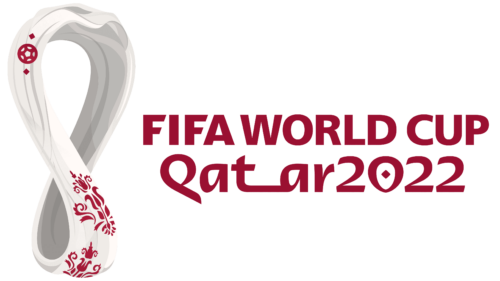 Each major football event has an individual emblem. This tradition has been going on since 1930, when the first World Cup occurred. Therefore, Qatar was no exception and also adopted its logo. Thanks to its unique design, it is three-dimensional and deeply symbolic.
According to the organizers' idea, the approved sign represents an event that unites all corners of our planet at the international level. At the same time, he demonstrates to others the attributes of Arab culture. These are smooth lines, weaves, openwork patterns, and floral elements. As the creators of the emblem note, the bends convey the waves of the dunes in the desert. The looped detail is the number 8, symbolizing the eight stadiums where the main matches of the FIFA World Cup will unfold. It also denotes the sign of infinity, which reflects the relationship of what is happening.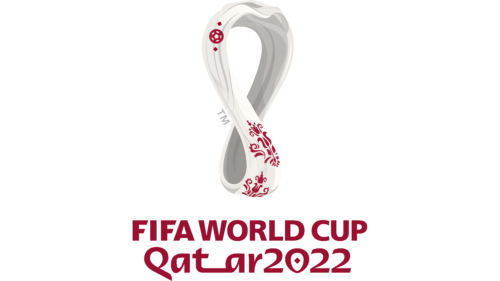 But that's not all. The allegory of the Qatar World Cup symbol goes far back in Arab tradition and the country's history. For example, the top element in the center is the elegant movement of the shawl (a little "wrinkle"), which representatives of the Persian Gulf and the Arab region use. They wear it in different ways. The circle on the left with a five-pointed star is a soccer ball decorated in the local style. The diamonds located next to it are diacritics characteristic of Arabic writing.
Decorative elements also reflect the national culture, so the curly weaves on the right are embroidery, an ornament from Qatari shawls. It represents a key element of the heritage of the local people. The patterns are based on the traditional art of the Arab region and showcase the diversity of the Middle Eastern cultural environment. And the very image of the scarf hints at the cold time of the international tournament – November-December.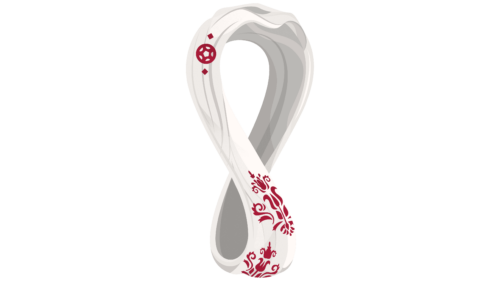 However, the symbolism does not stop there. The emblem also contains some elements of modernity and even philosophy. Thus, the 3D ribbon depicted in the logo is not completely twisted into a loop – it is assumed that it can rotate, forming a perfect circle. The circle, in turn, transforms the shape of the ball and the planet that invented this sport attribute.
And most intriguingly, the curved shape of the 2022 FIFA World Cup badge follows the shape of the main prize, the FIFA World Cup. This is the legendary trophy of the football world, which will go to the best.