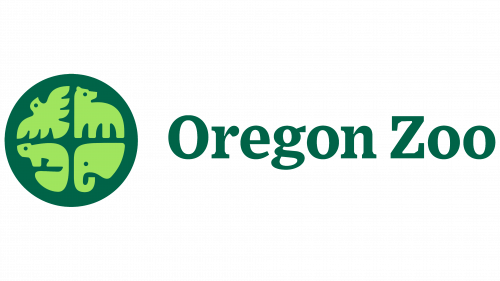 Nestled in Washington Park, Portland, the Oregon Zoo has been an iconic attraction since its inception in 1888. The pride of Oregon, this 64-acre sanctuary is the oldest zoo west of the Mississippi River, housing over 1,800 creatures from more than 230 diverse species, including 19 endangered and nine threatened species. The zoo's specialized gardens also showcase an impressive array of plants. Having welcomed over 1.6 million visitors in 2016 alone, Oregon's largest paid tourist site recently decided to revamp its visual identity to reflect its celebrated status better.
Though a classic emblem, the zoo's prior logo was beginning to feel outdated. Its realistic elephant depiction and typeface that harked back to another time seemed misaligned with the zoo's lively and multifaceted experience.
The new logo is a well-thought-out response to this need for rejuvenation. It is imbued with a fresh and modern flair, but it still respectfully nods to the zoo's deep-rooted history. Ingeniously weaving in four different animals symbolizes the variety of species sheltered within the zoo. While some might bemoan the absence of a water creature, the overall design execution strikes an impressive balance between a Mid-century Modern look and elements of Pacific Northwest art.
A perfectly circular holding shape for the icon may raise eyebrows, prompting some to wonder whether an organic shape might have more seamlessly aligned with the depicted animals. Nonetheless, although not groundbreaking, the wordmark in Exchange from Frere-Jones Type harmonizes well with the overall theme.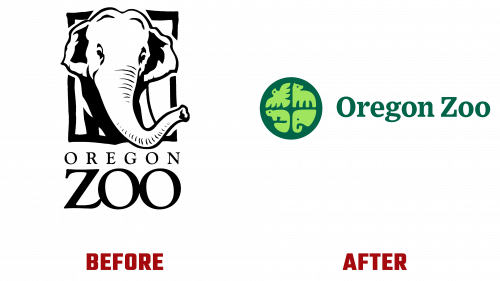 But the logo's innovation doesn't end there. Expanding into a vibrant pattern filled with various animals and natural motifs, this background texture further elevates the zoo's fresh branding identity. It's an engaging addition, though some may feel that even more could be accomplished to refine the entire design.
The new Oregon Zoo logo, while skillfully crafted and visually appealing, seems somewhat restrained in reaching its ultimate potential. More daring layouts and enhanced photography could elevate this robust beginning into a magnificent representation.
The Oregon Zoo's newly revealed logo and identity signify a mindful progression of an esteemed establishment. The modern design, seamlessly interwoven with the zoo's cherished heritage, prepares the ground for enduring success and connection with local and global communities by mirroring not only the multitude of life protected within its confines but also Oregon's unique appeal; the new logo sets the stage for a promising future. With room for further growth, this revitalized identity has the potential to blossom into something truly remarkable, capturing the hearts of visitors for generations to come.