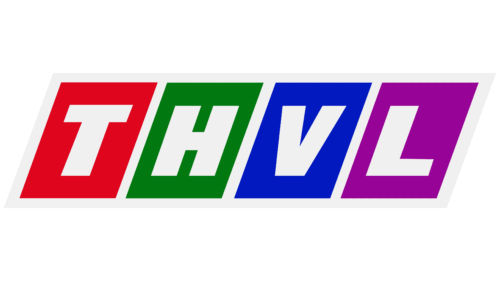 THVL Logo PNG
The THVL logo, initially conceived in 1992, adopted a geometric aesthetic with a quartet of parallelograms spaced slightly apart. Each shape was painted in a different hue – red, green, blue, and purple, from first to fourth, respectively. Superimposed on these vibrant backgrounds were the channel's initials, inscribed in white, using an italicized sans-serif typeface.
In 2016, the emblem underwent a delicate refinement. Without meddling with the color scheme or enhancing the saturation, the focus was on sharpening the outlines of the white uppercase letters. As a result, the composition took on a more balanced and elegant appeal. The stark contrast of bold letters against the bright, colorful background helped capture the diversity of the channel's programming roster, symbolizing a wide range of shows and offerings.
The design elements of the emblem hint at a vibrant, dynamic, and versatile brand personality. The colorful and geometric style of the logo mirrors the various programs the channel offers and its focus on providing a diverse set of entertainment choices for its viewers. This modern and unique design stands out, making it easy to remember and recognize, key aspects of a successful logo.
| | |
| --- | --- |
| Founded: | 1992 |
| Headquarters: | Vĩnh Long Province, Vietnam |
| Website: | thvl.vn |
THVL, an acronym for Truyen Hinh Vinh Long or Vinh Long TV Station, emerged as a television tour-de-force in Vietnam since its establishment in 1992, providing millions of viewers with a balanced blend of news and entertainment content.
This TV channel has stood out for its adept storytelling and ability to connect with viewers through compelling narratives. Its dual focus on informative news and captivating entertainment content has created a unique synergy that has been instrumental in attracting a loyal viewership of nearly twenty million people.
Meaning and History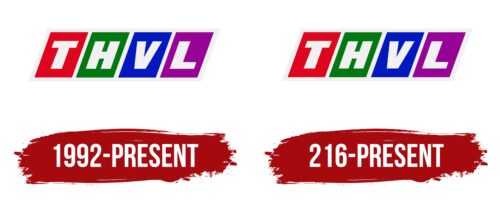 Its brand identity is imbued with a sense of purpose and connection to its origins. The name itself, an abbreviation of Vinh Long TV Station, establishes a deep-rooted connection with the region where it was founded. It shows an enduring commitment to serving its audience by bringing the world closer to them, even as it provides a platform for local stories.
The logo, featuring the stylized letters 'THVL' in bold typography, visually captures the channel's mission of connecting Vinh Long to the world and vice versa. This logo communicates the channel's global perspective while firmly rooting it in its regional heritage.
The brand's motto, "Kết nối niềm tin" or "Connecting trust," encapsulates its dedication to delivering trustworthy, high-quality programming that resonates with viewers. This commitment to trust and connection is further echoed in the channel's programming approach, reinforcing its identity as a reliable source of information and entertainment.
What is THVL?

THVL, short for Vinh Long Television Station, is a regional television station based in Vinh Long Province, Vietnam, founded in 1992. It provides a diverse range of programming, including news, entertainment, culture, and educational content to serve the information and entertainment needs of its local viewers. THVL broadcasts in both Vietnamese and other languages to cater to a broader audience.
1992 – today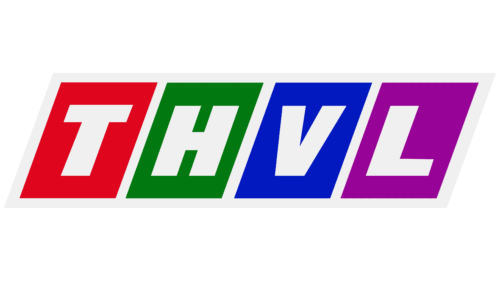 2016 – today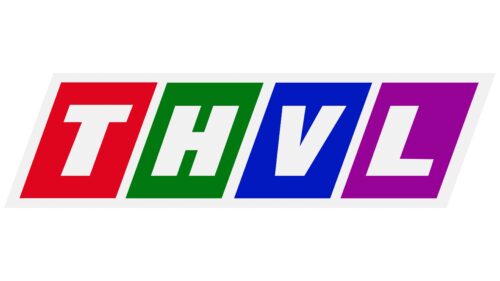 THVL color codes
Maximum Red

Hex color:
#de051d
RGB:
222 5 29
CMYK:
0 98 87 13
Pantone:
PMS Bright Red C
Office Green

Hex color:
#017910
RGB:
1 121 16
CMYK:
99 0 87 53
Pantone:
PMS 355 C
Medium Blue

Hex color:
#0219bf
RGB:
2 25 191
CMYK:
99 87 0 25
Pantone:
PMS Blue 072 C
Dark Magenta

Hex color:
#3fc2cc
RGB:
150 3 150
CMYK:
0 98 0 41
Pantone:
PMS 247 C