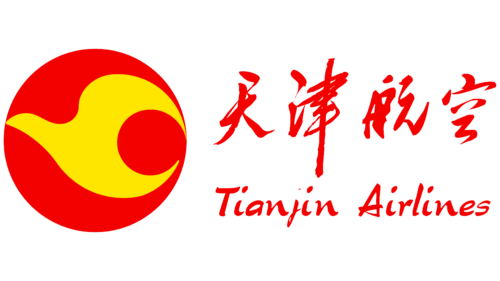 Tianjin Airlines Logo PNG
Tianjin Airlines: Brand overview
Tianjin Airlines, formerly Grand China Express Air, has risen to prominence in China's aviation industry and is headquartered at the busy Tianjin Binhai International Airport.
In 2004, Grand China Express Air became a subsidiary of the influential HNA Group, aiming to revolutionize domestic air transportation in China.
The acquisition of modern and spacious aircraft, including the Airbus A320 and A330, enabled Tianjin Airlines to offer passengers greater comfort and increased capacity.
In 2009, Tianjin Airlines embarked on a mission to redefine the air travel experience for its customers. The rebranding, linking the airline's name to its headquarters location and updated corporate identity, demonstrated Tianjin Airlines' commitment to growth and dedication to providing an unrivaled level of service.
Located in the heart of Tianjin, Tianjin Airlines serves as a gateway to North China and neighboring regions, connecting cities and popular tourist destinations like never before.
In an effort to reach new heights, Tianjin Airlines has opened a number of international routes connecting the city of Tianjin to major destinations in Asia, Europe, and beyond.
Meaning and History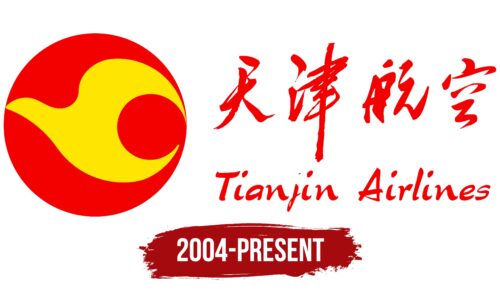 What is Tianjin Airlines?

Tianjin Airlines, formerly called Grand China Express Air, is a well-known Chinese airline that started flying from Tianjin Binhai International Airport. It was founded in 2004 and, over the years, has expanded its range of services to include domestic passenger flights and cargo transportation. An important event in its history was the transition from Grand China Express Air to Tianjin Airlines in 2009. The airline is headquartered in the bustling Dongli district in the passenger terminal building of Tianjin Binhai International Airport, signaling its presence in one of China's fastest-growing areas.
2004 – today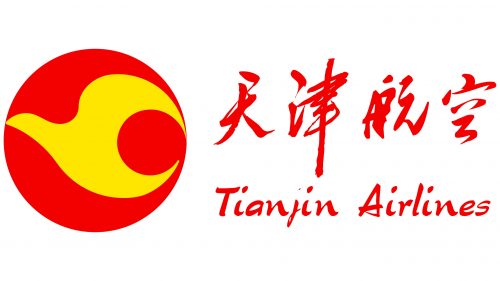 The logo of this Chinese airline encapsulates a powerful energy, which is evident in the rich red color that permeates all elements, both text and individual symbols. The name of the airline is presented in two lines: in the upper line – Asian characters, and in the lower line – English letters. In both cases, the symbols are smooth and soft, as if drawn by hand. The airline's unique symbol is a circle with a yellow bird in the center. Although the silhouette of the bird is approximate, the head, body, wing, and tail are clearly distinguishable, and all have pointed features.
The bright red and yellow colors in the logo are traditionally associated in Chinese culture with prosperity and good fortune. This choice makes the logo attractive and is consistent with cultural values. The hand-drawn text adds personality to the logo, subtly conveying a sense of care and craftsmanship.