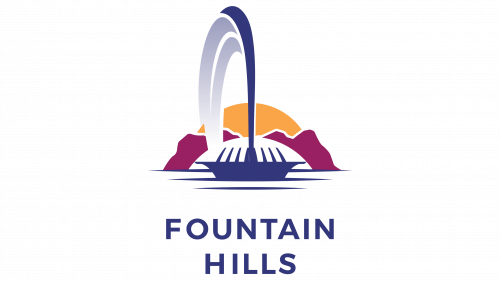 For the first time in nearly three decades, the Town of Fountain Hills has hit the refresh button on its branding. The initiative includes a comprehensive redesign of the town's logo and its tourism-focused website, Experience Fountain Hills. The makeover aims to modernize the town's image and draw in more residents, businesses, and tourists.
The new Town of Fountain Hills logo captures the essence of the town's most beloved natural features, as revealed through a robust community engagement process. An online survey on social media garnered over 700 responses and around 5,000 comments, pointing to the iconic fountain and stunning natural landscape as the town's crowning glories. Accordingly, the new logo features artistic renderings of the well-known fountain, the Four Peaks mountains, and the radiant Arizona sun. The color scheme of deep reds and warm yellows mirrors the town's awe-inspiring sunsets and mountain vistas.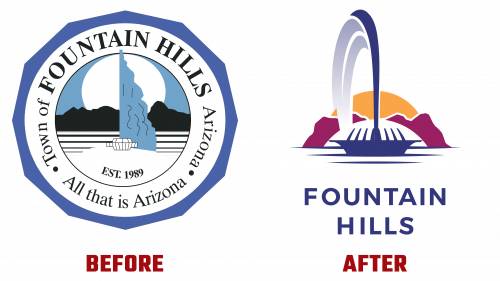 In addition to the logo, the Experience Fountain Hills website has been revamped to offer a streamlined user experience for tourists and local businesses. The updated site sports the new logo provides a live video feed of the famous fountain, hosts a dedicated blog, and offers an exhaustive events calendar. The website's design amplifies the fountain's prominence, given that it forms a visible landmark from multiple vantage points across the town.
While the logo presents a new face for the public, it's worth noting that the existing town seal remains unchanged and will retain its status as the official emblem. This dual approach enables the town to respect its history while evolving its public image, aligning to create a unified yet contemporary brand identity.
The rebranding exercise is more than a facelift; it is a strategic move aimed at fostering an innovative community rooted in its unique heritage. The revamped image intends to serve as a beacon, attracting new generations of residents, entrepreneurs, and visitors to experience the magnetic charm of Fountain Hills for years to come.