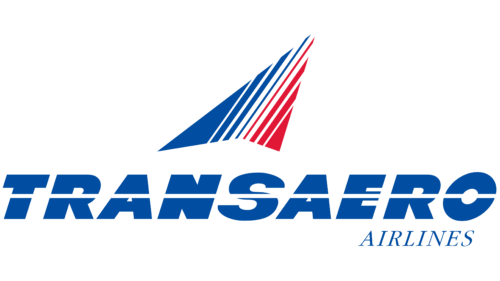 Transaero Airlines Logo PNG
Transaero Airlines: Brand overview
Founded in 1990, Transaero Airlines has quickly become a prominent player in the Russian aviation industry, connecting people and places through an extensive network of more than 150 scheduled and charter flights.
Transaero Airlines played an important role in connecting Moscow and St. Petersburg, two busy Russian cities, through its main hubs, Moscow Vnukovo Airport and St. Petersburg Airport. The airline provided extensive connectivity within Russia, establishing bases in various cities.
Throughout its history, Transaero Airlines has changed the location of its head office to reflect its growth and strategic decisions. Starting its operations at Moscow's Domodedovo Airport, the airline eventually moved to St. Petersburg to accommodate its expanding operations.
Unfortunately, financial difficulties led to Transaero Airlines being declared bankrupt in October 2015. By December of that year, the airline's operations had ceased, and Russian authorities revoked its operating license.
Meaning and History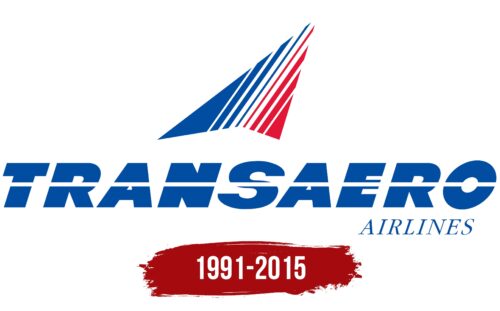 What is Transaero Airlines?

Transaero Airlines, officially known as JSC Transaero Airlines, is an influential player in the Russian aviation industry. Founded in 1990, it has grown rapidly to operate both scheduled and charter flights to more than 150 domestic and international destinations. Launched during a period of massive change in Russia, the company provided connectivity both domestically and globally. By the time it ceased flying in 2015, the airline had become the second largest in Russia, leaving an indelible mark in the history of domestic aviation.
1991 – 2015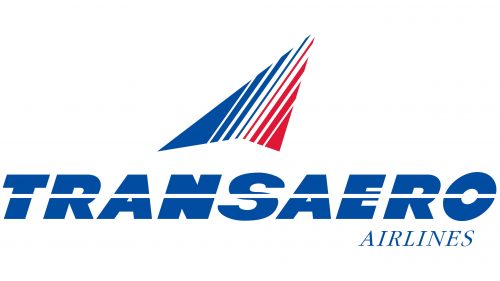 The logo is a stele tilted to the right and marked with white, red, and blue stripes. There are pointed triangles around the edges. The inscription is divided into two groups, each occupying a different line. The upper line is the longest, as the word "Transaero" is typed in a bold capital font without serifs. It is crossed in the middle by a horizontal bar. Below it is the second part of the name – "Airline" in slender Roman letters. Both in the first and in the second row, the inscription is italicized.
The tilt of the stele to the right and the sharp triangles can signify dynamism and forward movement – qualities often associated with air transportation. The choice of colors – white, red, and blue – likely has symbolic meaning, perhaps representing qualities such as purity, passion, and trust. The use of different fonts and styles for the words "Transaero" and "Airline" adds visual interest and helps emphasize different aspects of the company's identity. The bold letters "Transaero" convey strength, while the thin Roman letters "Airlines" convey elegance.