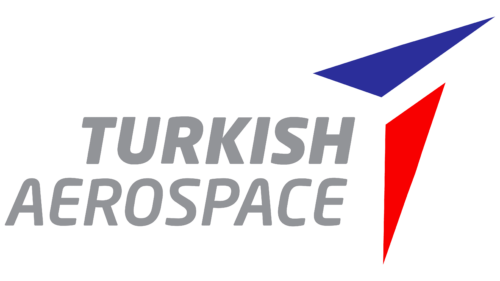 Turkish Aerospace Industries Logo PNG
Turkish Aerospace Industries: Brand overview
Founded in 1973, Turkish Aerospace Industries (TAI), also known as Türk Havacılık ve Uzay Sanayi A.Ş., has pioneered the aerospace industry. TAI has become a leading company in the design, development, manufacturing, integration, modernization, and after-sales service of aerospace systems.
Established by the Turkish government, TAI has played a key role in developing the domestic aerospace industry and raising Turkey's profile in aviation.
By collaborating with renowned global aerospace industry leaders, the company has expanded its product range and strengthened its technical capabilities, enabling it to reach new heights of success.
TAI's production complex in Ankara is a testament to its commitment to excellence. The purpose-built 150,000-square-meter complex covers an impressive 5 million square meters and is equipped with state-of-the-art machinery.
TAI has been leading the aerospace industry for decades, constantly pushing the boundaries of innovation. The company has developed a wide range of aircraft, from fighter jets to military transport planes and helicopters, with an unwavering commitment to quality.
Since its inception, Turkish Aerospace Industries (TAI) has continuously shaped Turkey's aerospace industry.
Meaning and History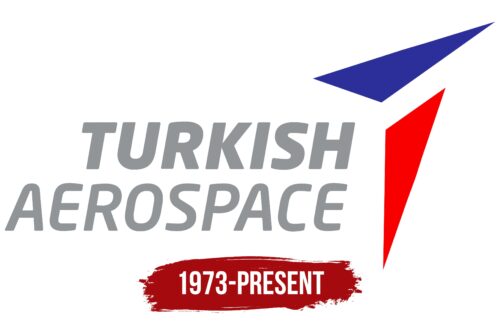 What is the Turkish Aerospace Industry?

Founded in 1973, Turkish Aerospace Industries, known by its Turkish acronym TUSAŞ, is an integral player in Turkey's aerospace sector and offers design, development, manufacturing, and integration services for aerospace systems. The company began its journey with the co-production of F-16 Fighting Falcon aircraft for the Turkish Air Force. This endeavor marked the beginning of its central role in Turkey's growing aerospace sector. Over time, the company's portfolio has expanded to include various aerospace systems such as unmanned aerial vehicles, helicopters, and satellites. Collaborations with numerous global aerospace leaders have expanded the company's technical capabilities and market presence.
1973 – today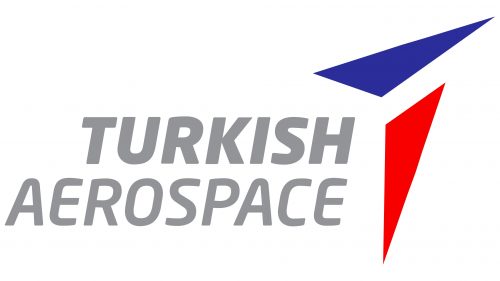 A serious company, like its emblem, specializes in the maintenance, modernization, manufacturing, development, integration, and design of aerospace systems. The emblem features the company name in gray italic letters with rounded capital letter ends. On the right are two multicolored triangles, blue and red. These triangles are not isosceles but elongated, with one sharp point. Between them, there is a wide white stripe. These elements are arranged in such a way that they visually form a resemblance to an airplane or hang glider.
The use of gray in the company name implies professionalism and corporate style. Italic, rounded letters give sophistication and technical literacy. Two multicolored triangles separated by a white stripe represent several aspects of the aerospace industry in which the company operates. Their elongated shape and sharp point signify speed and precision – important qualities in aerospace design and engineering.