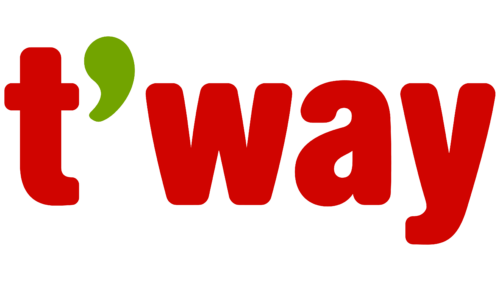 T'way Airlines Logo PNG
T'way Airlines: Brand overview
T'way Air Co., Ltd., formerly known as Hansung Airlines, was a pioneer in South Korean air transportation. Headquartered in Seongsu-dong (Seongdong-gu), Seoul, T'way Airlines is committed to providing a memorable experience at an unbeatable price.
T'way Air has come a long way since its humble beginnings as Hansung Airlines in 2005. Initially focused on domestic flights within South Korea, the company quickly realized the growing potential of the international market and set its sights on expansion. From 2005 to 2008, Hansung Airlines responded to the growing demand for cost-effective air transportation, laying the foundation for its future success.
In 2010, Hansung Airlines embarked on an amazing transformation, opening up to the limitless possibilities of the present and future. As a symbol of unity, the airline rebranded as T'way Air, signifying a new era of growth and progress.
After rebranding in 2016, T'way Air underwent an impressive metamorphosis that led to a surge in international traffic. By 2019, T'way Air had written its name in the annals of success, ferrying 2.9 million passengers domestically and 4.2 million passengers globally, cementing its status as a leading player among budget airlines.
Meaning and History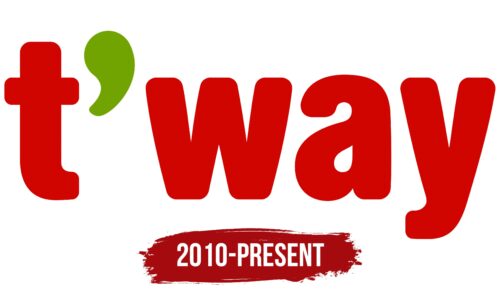 What is T'way Air?

T'way Air, formerly Hansung Airlines, was founded in Seoul, South Korea. Like Hansung Airlines, the company made its first flight in 2005, but due to financial difficulties, it suspended operations in 2008. A successful revitalization strategy led to the launch of T'way Air in 2010, marking a new era for the airline. Following the re-launch, the airline rapidly expanded its domestic and international network. By 2015, T'way Air served more than 30 routes, providing affordable and accessible air transportation for South Koreans and international passengers.
2010 – today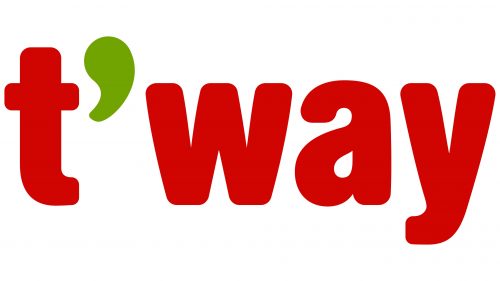 The South Korean airline utilizes an attractive logo with a positive aura. The friendliness of the logo is evident in its soft lines, rounded corners, inflated letters, bright colors, and simplicity. The emblem contains nothing but the name, which is so large that it takes up all the space. The inscription is in lowercase letters. The glyphs are colored red, and only the separating comma is highlighted in green. Thus, the airline conveys confidence, friendliness, and a pleasant atmosphere.
The choice of red for the letters symbolizes passion and energy, while the green comma brings a refreshing touch. The lowercase font gives the brand an approachable and unassuming feel. The logo design, concentrating only on the name without additional elements, keeps the airline's identity intact, emphasizing its commitment to service and customer satisfaction.