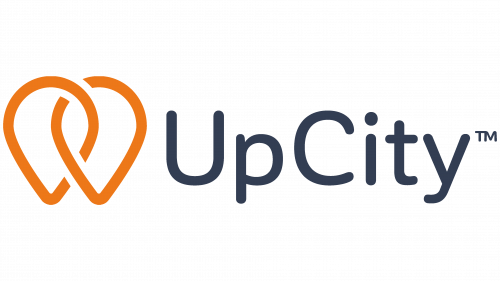 Upcity Logo PNG
The UpCity logo symbolizes integrity and completeness, evident at all levels. It emphasizes the importance of collaboration between clients and service providers, showing the interrelation of different aspects of marketing. The emblem is associated with modernity and innovations that the company uses for developing new software.
| | |
| --- | --- |
| Founded: | 2009 |
| Founder: | Andy Hagans, Dan Olson, Patrick Gavin |
| Headquarters: | Chicago, Illinois, United States |
| Website: | upcity.com |
The UpCity company was founded in Chicago in 2009. From the start, it focused on SEO technology to assist businesses in online marketing. After several years, the list of offered tools expanded. Since 2017, the developer's main product has been a resource containing service provider ratings. These are organized according to a specialized algorithm that considers the target audience, prices, reviews, website convenience, its position in search engine results, and much more.
Meaning and History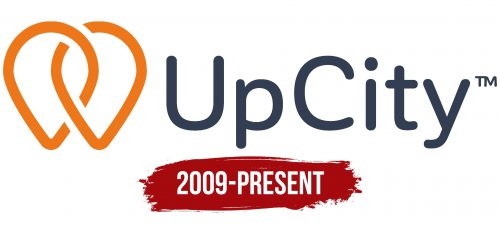 All products and services from UpCity are unified under a single logo that enhances brand recognition. While the emblem doesn't contain symbols directly related to the company's activity area, this visual sign demonstrates friendliness. It conveys the desire to assist business owners by making the online marketing process understandable and effective.
What is UpCity?

UpCity is a Chicago-based company that operates in the field of digital marketing. It was founded in 2009 and initially dealt with search engine optimization. Later, it introduced a service for selecting service providers in areas such as accounting, advertising, cloud consulting, business process outsourcing, branding, and commercial real estate management.
The "UpCity" inscription consists of gray letters, the strokes of which are uniform in thickness and have rounded edges. Visual softness aims to evoke trust in clients, encouraging them to use the company's products. It also demonstrates that the platform assists in smoothing out the process of finding trustworthy service providers.
Besides the brand name, the logo features a stylized heart; the two halves resemble droplets and are connected like links in a chain.
This design symbolizes collaboration between users and the UpCity company or between service providers and clients.
The chain connotes stability and strength. In this context, the emblem implies the reliability of the resource, which provides rankings based on trustworthy information.
The logo also indicates the completeness of the process, signifying that the platform offers all the necessary tools for effective online marketing.
The graphic symbol slightly resembles a heart, representing the company's love for its clients.
Font and Colors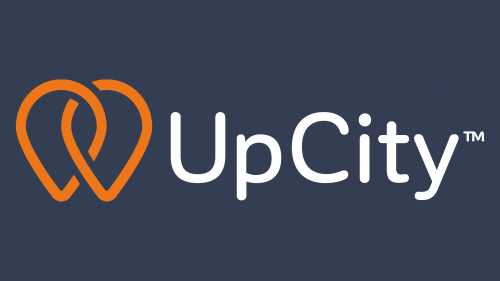 The font used in the UpCity logo closely resembles Corporative Sans Rounded Medium by Latinotype. It's a sans-serif typeface with uniform stroke thickness and rounded letter ends.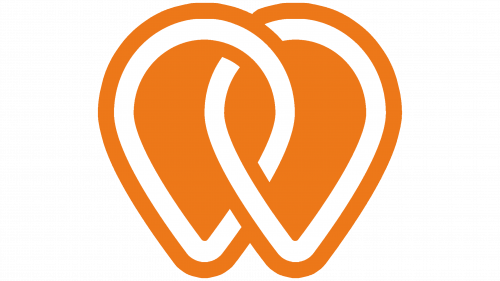 The subdued gray color of the inscription conveys the brand's sophistication and professionalism. An orange-golden design creates a vibrant accent meant to inspire website visitors.