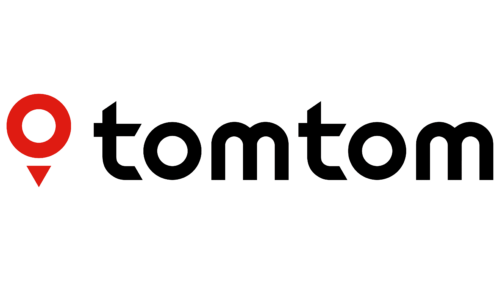 In November of this year, TomTom announced that they were launching an improved map that would help users find their way around more easily and pinpoint coordinates more accurately. But it will not only be a new map but an entire mapping platform and ecosystem, which will be called the TomTom Maps Platform. However, improved geolocation standards required an upgraded logo. Therefore, it has also been redesigned.
The redesign touched all elements – both textual and graphic. Of course, the most important of these is the makeshift pin badge. It is the epitome of innovative technology and increased positioning capabilities, as the mapping company uses it as a pointer. It is he who silently contacts with users, indicating the selected point. In order not to be like everyone else and avoid standard geotags, the developers have taken several measures:
chose a wide ring;
used a miniature triangle with a solid fill;
freed up the space between the top and bottom elements;
painted the sign in intense red color.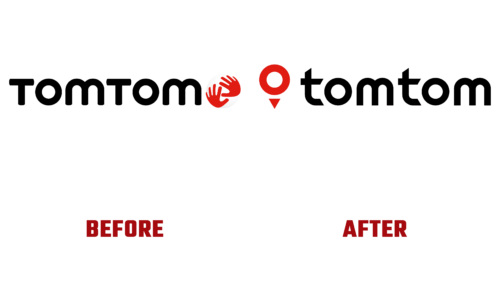 In this form, the logo will accompany the company's name and stand on all cards. The font used for the inscription has also been changed. Geolocation specialists made sure that it is well-read and unique:
"o" corresponds exactly to the new round mark;
"m" has a streamlined shape and smooth outlines at the top;
"t" consists of lines with ends cut off diagonally.
It turns out that the time has come to let go of the hands that symbolize a friend helping to find an easy way. They have been replaced by a stylized heart, ready to suggest the only true path to the destination.